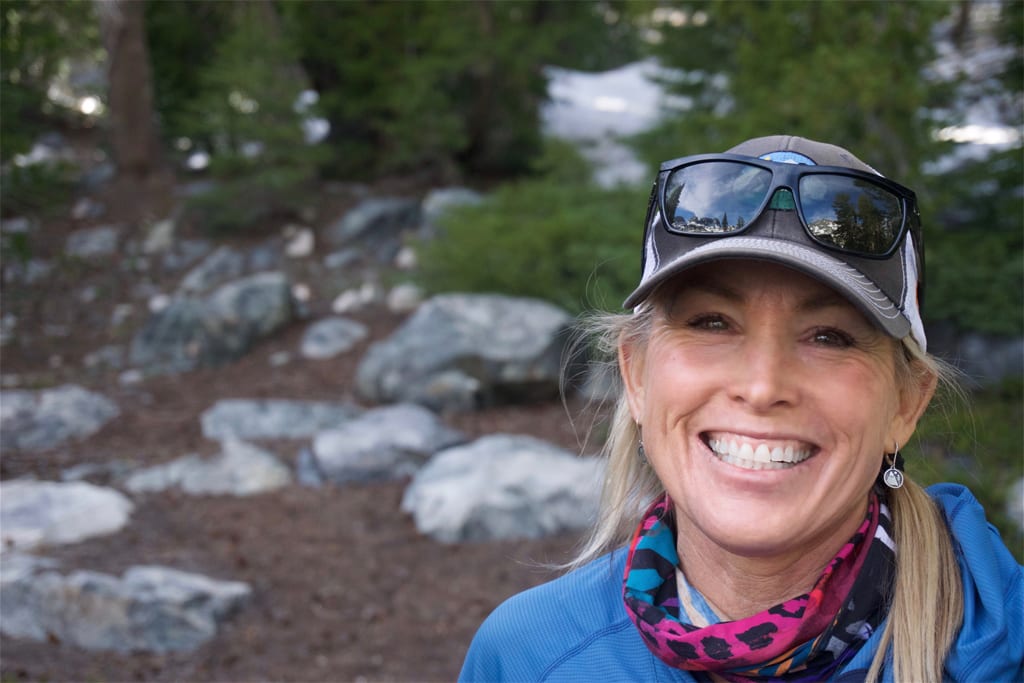 Welcome to Rockin's Blog!
Lady on a Rock is a website that publishes resources for hiking, health, and adventure.
I  love to backpack, climb, day-hike, cycle, take photos, and get outdoors. The Southern Sierra Nevada Mountain Range is my backyard playground and also where my trail name "Rockin'" originated—a testament to my enthusiasm for climbing big rocks. I have climbed many of the country's fourteen thousand foot peaks and backpacked countless treks through the Sierras. In addition, I have also completed the long trails:
As an elementary school teacher for 20 years, I combine my passions for hiking and teaching by creating tHInK outsidE, a hiking and outdoor skills course with a companion website. tHinK outsidE website provides resources and lessons for teaching wilderness and thru-hiking skills to elementary and middle-school students.
I am always on a quest for lighter, safer, and more efficient gear motivated by a desire to stay healthy and active for many years to come. After being part of this sport for 26 years, I continue to learn, test and refine gear, and dream of new trips.
I am happy you stopped by and thanks for checking out my blog. If you have questions, please don't hesitate to fill out the contact form below.
Christy Rosander (Rockin')
Disclosure:
ladyonarock.com is a participant in the Amazon Services LLC Associates Program, an affiliate advertising program designed to provide a means for sites to earn advertising fees by advertising and linking to amazon.com. I am not financially compensated for posts nor do I do sponsored posts. I may, however, receive samples of products for review.
Contact