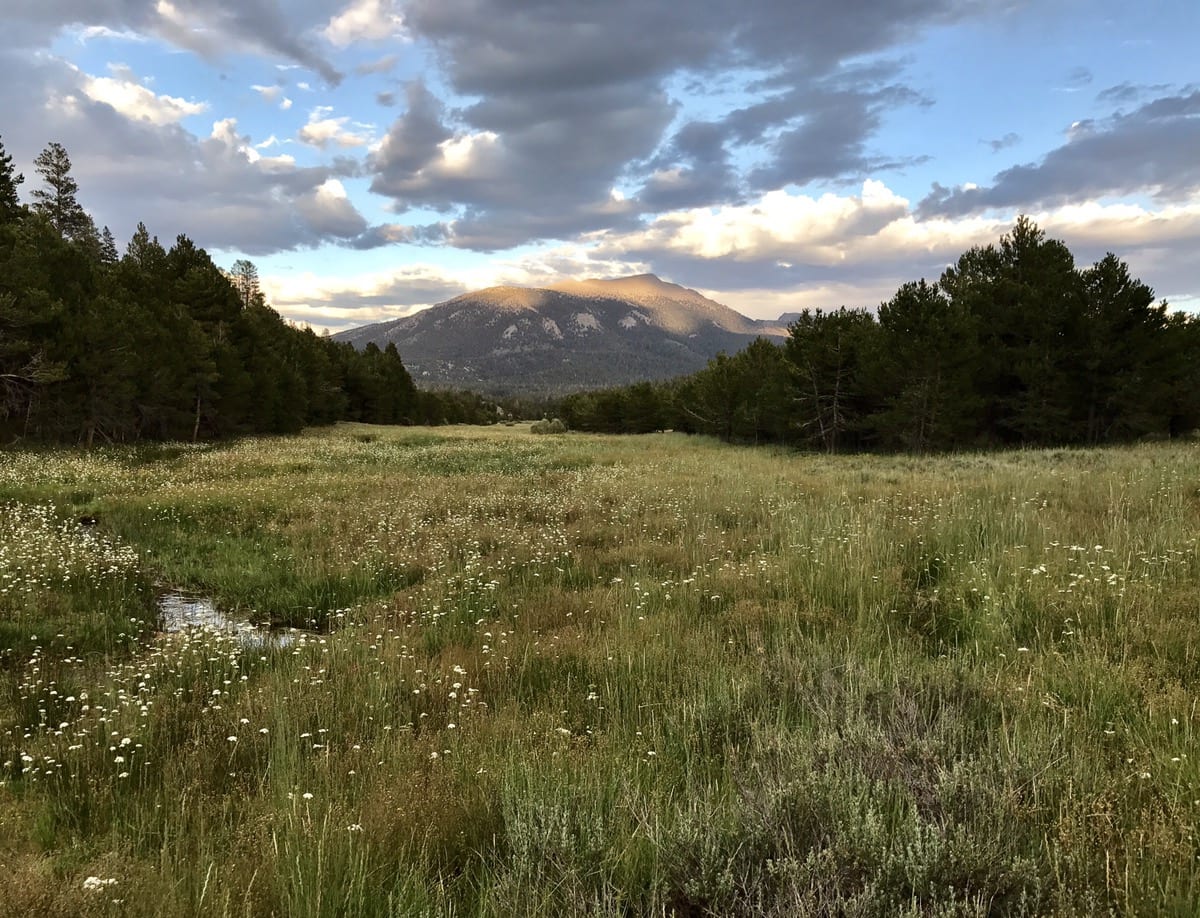 Feel the trail. ~ Silly Chili
July 3
Blackrock Trailhead to South Fork Kern River at Strawberry Meadows – 15.6 miles (evening hike)
I headed out for a 4 day backpack with a map, iPhone, my pack, and a few pages from a favorite guidebook. Requirements … no snow or raging creeks to ford.
Solo.
I think it has been at least 3 years since I have been out on my own. It is way overdue and I am uncomfortable. Can I hack it? Will I make right choices?
Golden Trout Wilderness is located at the foot of the High Sierra. It is a land where wild bears, horses, cows, and an occasional hiker share its trails. The wilderness has high meadows and loads of solitude. Normally August would be too hot and dry to hike. This year water is in abundance.
Years ago, I was introduced to this remote and wild area by friends, Georgette and Brent. They both have special affection and appreciation for this piece of wilderness. I am long overdue for a visit.
I stopped at the Blackrock Ranger station to get a permit. The ranger was helpful and nice. We started talking about age and after looking at my driver's license, she said she was a year older than myself. She iluded to the fact that my next birthday might not be pleasant. Somehow the whole age thing has remained a surprise to me. My head doesn't know and luckily my body too. But here is the rub…somehow older women become invisible and not looked at as attractive anymore. I hate that and want to be part of a change.
I hiked like a maniac. I started hiking at 3:00 in the afternoon. I selected the Long Canyon Trail that connects with Strawberry Meadows. It is an unmaintained-ish trail. Sometimes there was a trail and sometimes not. It was just what I needed… meadows, water, and flowers and green everywhere.
A couple of miles before camp, rain, and a colorful sunset followed me along. I felt very much alive.
I have a really light pack, 17 pounds with 3 days of food and a liter of water. I left my camera and stove behind.
My goal is to really see what my iPhone camera will do.
Download