Day 13 – We Needed Naps
Even if you don't see them, you know they are there.
~Anon
July 20
High Trail to Lyell Canyon – 20 miles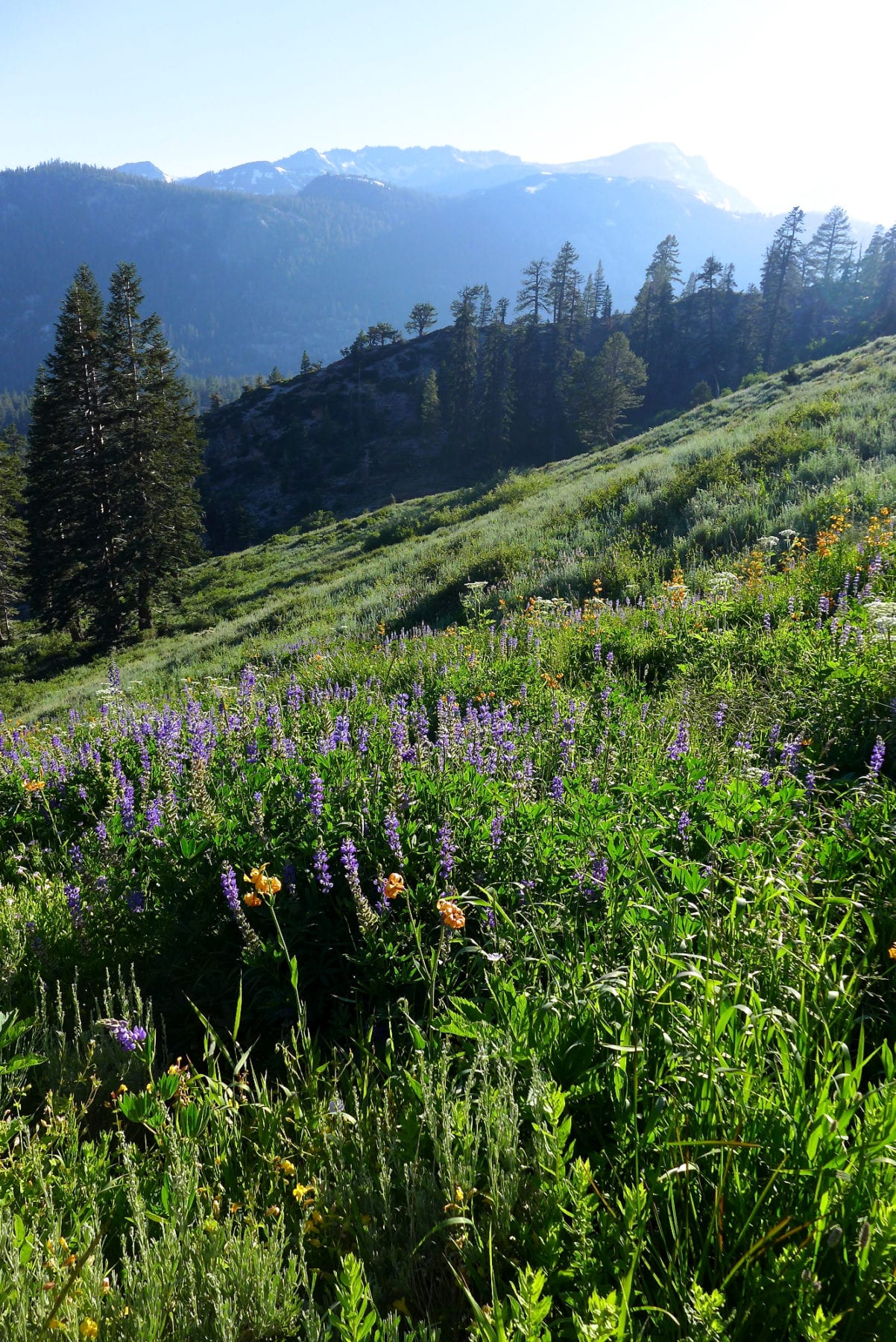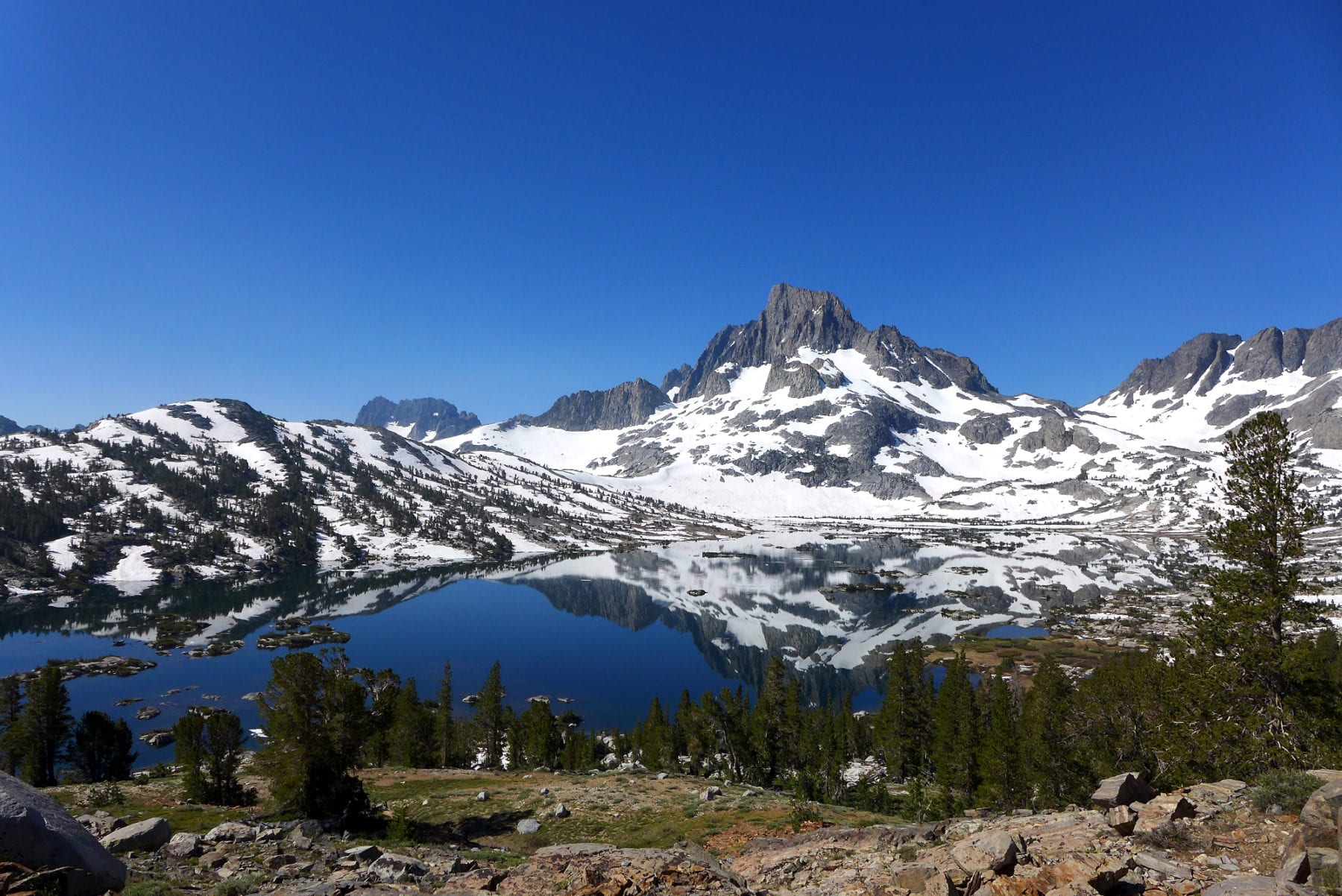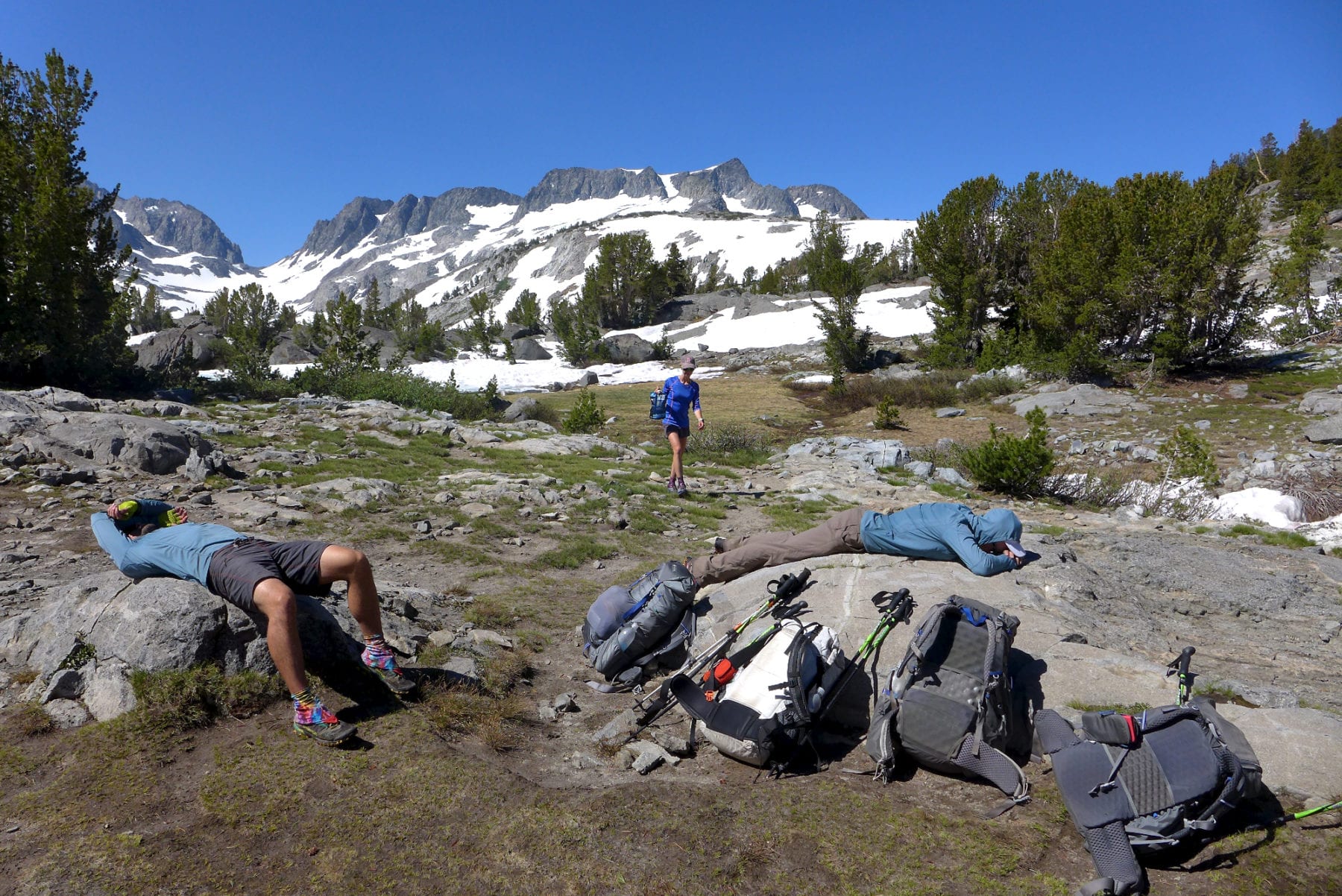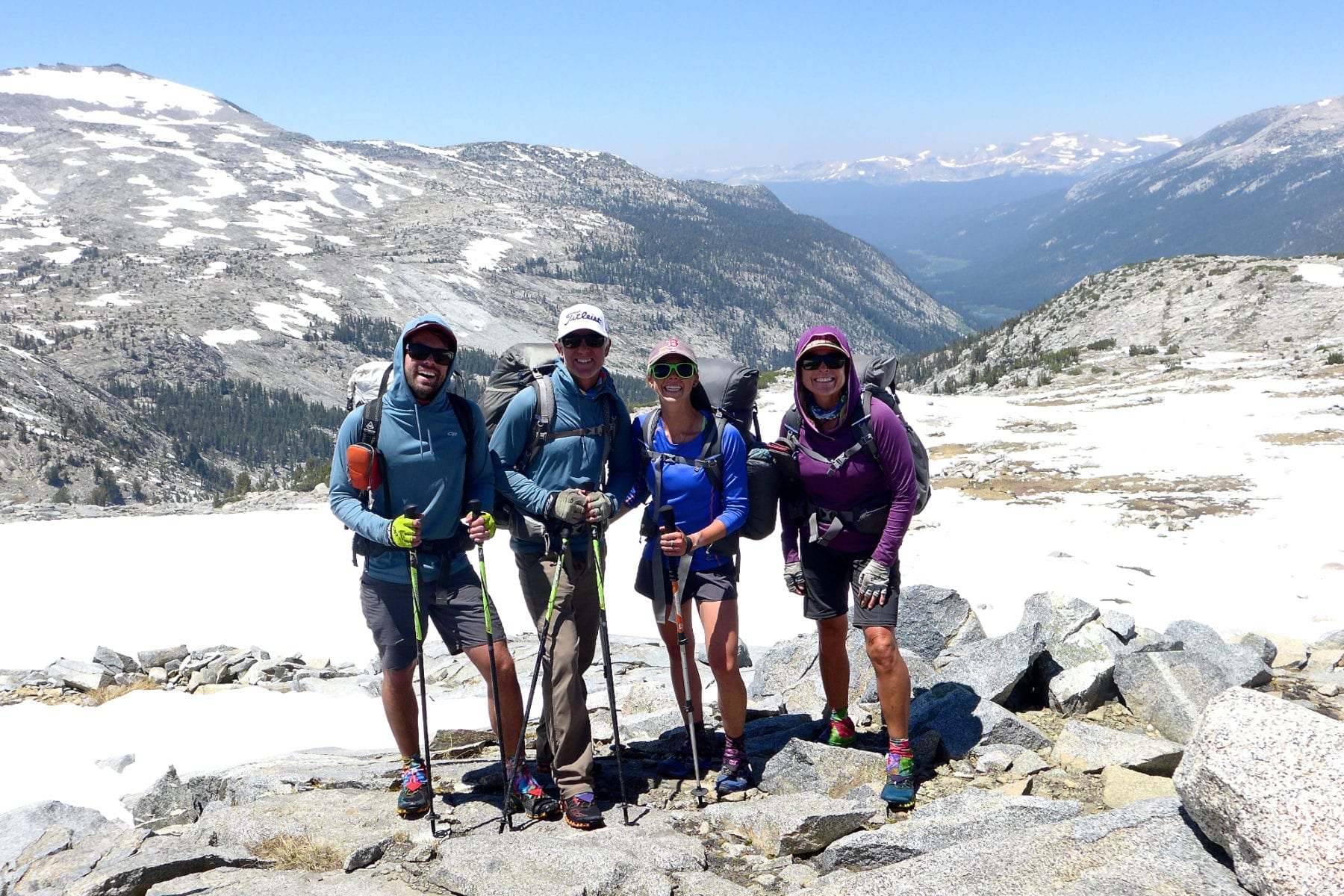 Day 14  – Whoa Nellie Deli – Sarah is Back
"We are indeed much more than what we eat, but what we eat can nevertheless help us to be much more than what we are."
~ Adelle Davis
July 21
Lyell Canyon to Cathedral Lake – 10 miles (evening hike)
We hit Tuolumne Meadows at 8:00 AM hoping to get food and a permit to hike Half Dome. As a bonus, today Sarah was driving our car to Happy Isle to leave for the end of our trip. Her 20 blisters and bad knee prevented her from continuing the hike.
With no cell service, pay phone, or anything open except the Ranger Station, I decided we needed to hitch out to Lee Vining (for cell service), contact Sarah, and of course, eat at the Whoa Nellie Deli. All went smoothly.
Ranger Station said we did not need a permit because our permit left from Cottonwood Lakes and not Whitney Portal. I don't really know why and would not trust this. I would recommend double checking this information. Anyway, we were good to go.
All hitches went great on the way to and back from Lee Vining. We met great people and the food was a huge bonus. I had salmon salad, a Dr. Pepper, and bought more chips.
Sarah wants to finish the hike with her new knee brace, taped up feet, and Bryn's bigger shoes with new insoles. That girl hitched from Happy Isle to Tuolumne Meadows to meet us at 4:00 and we headed off for scenic Cathedral Lakes.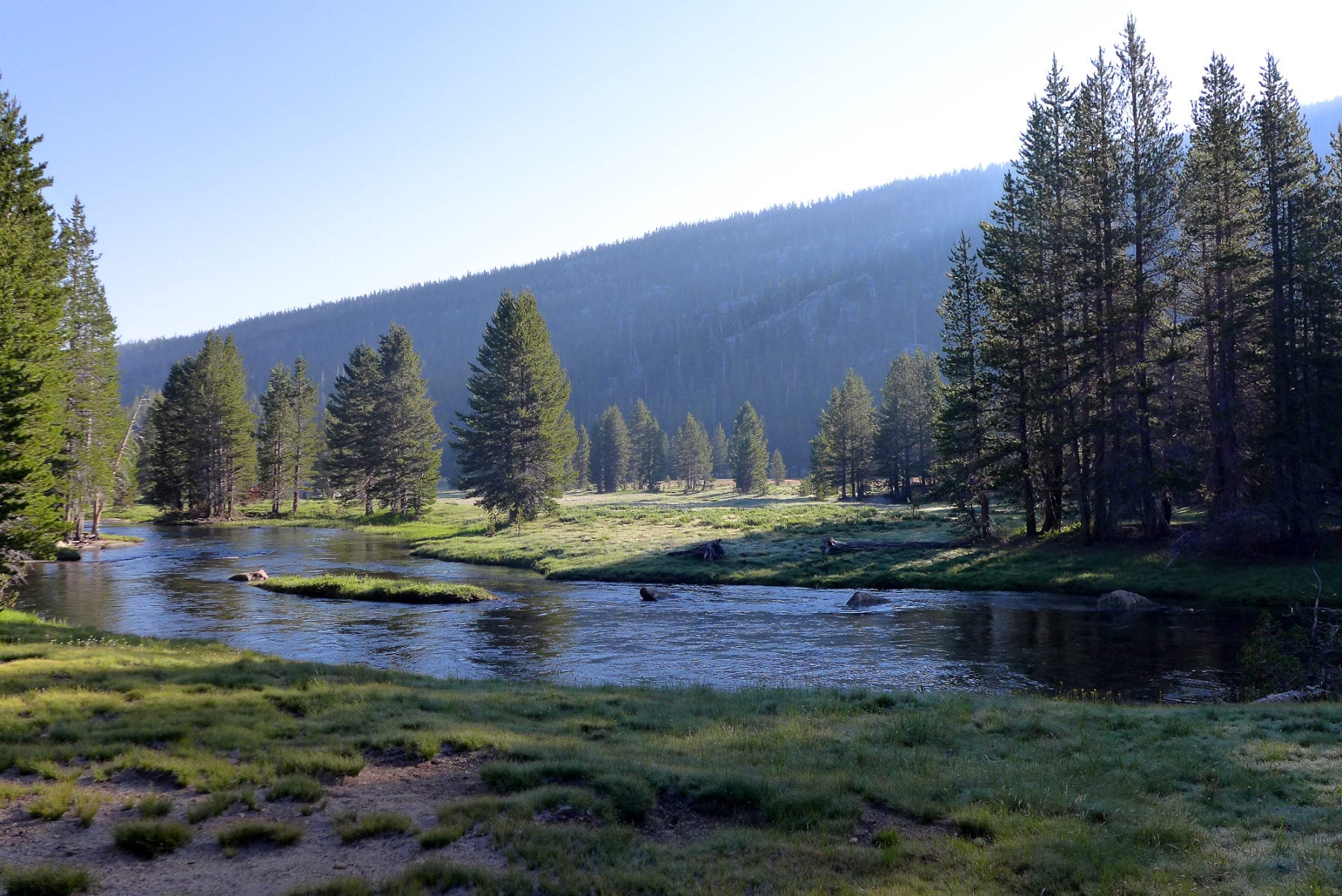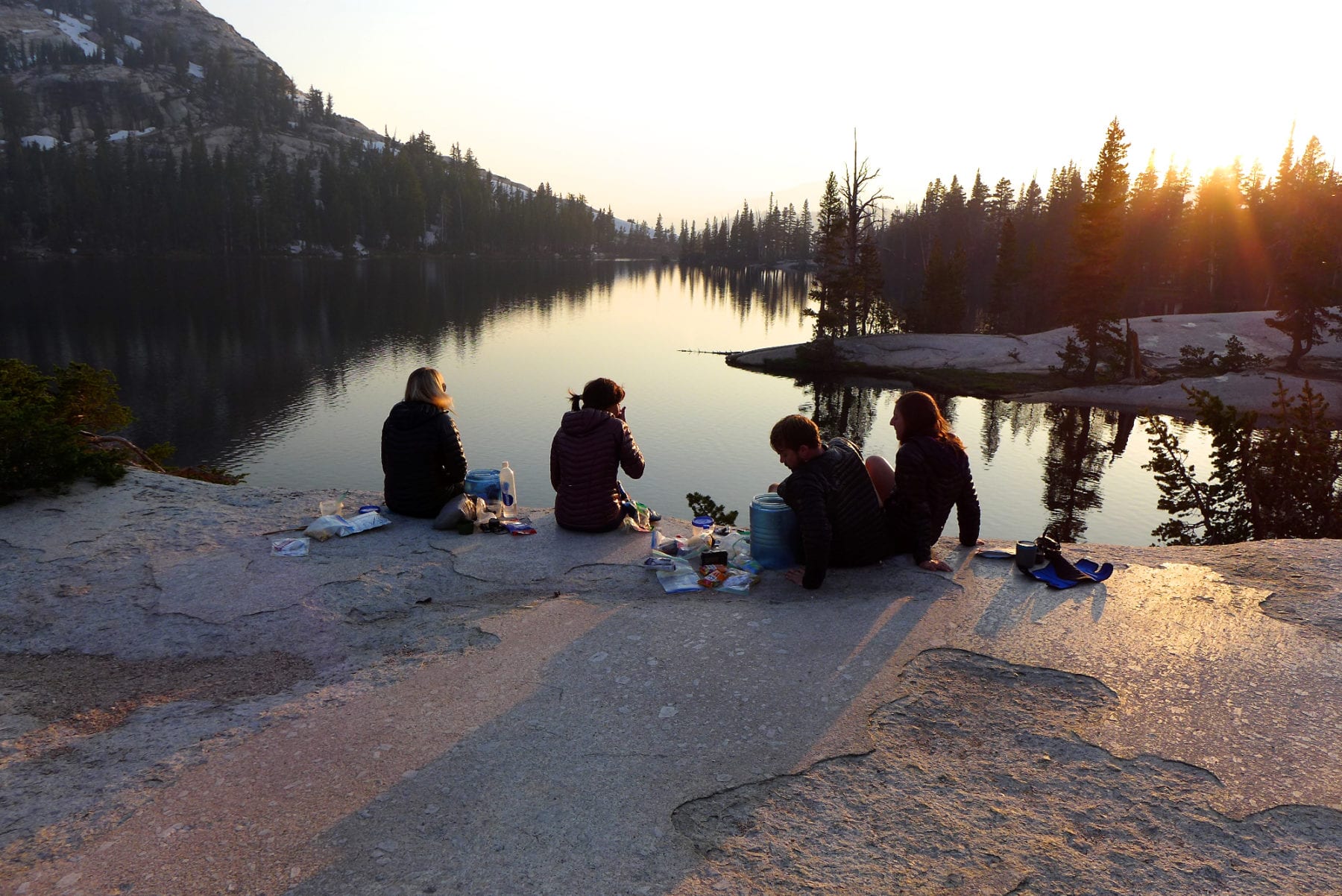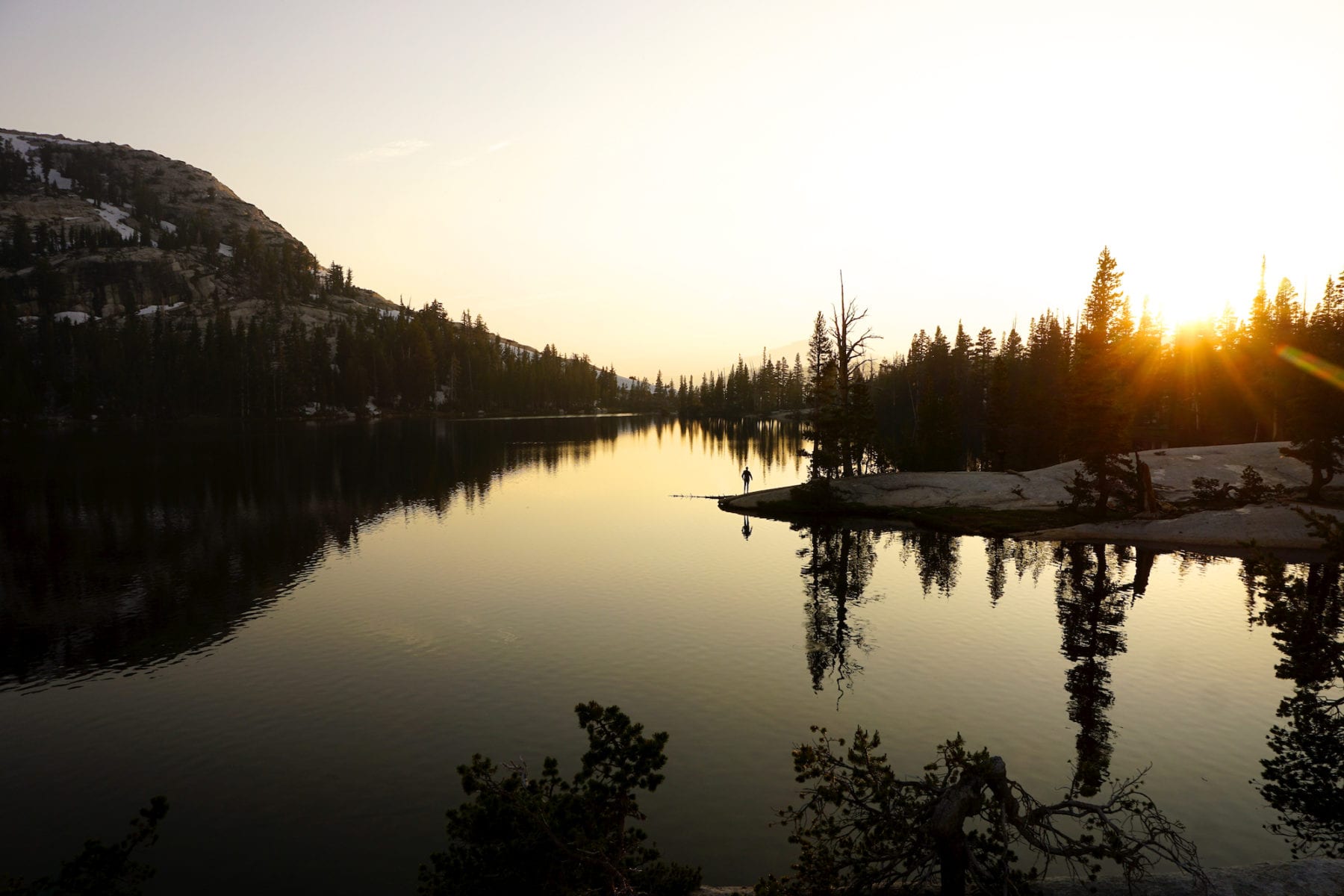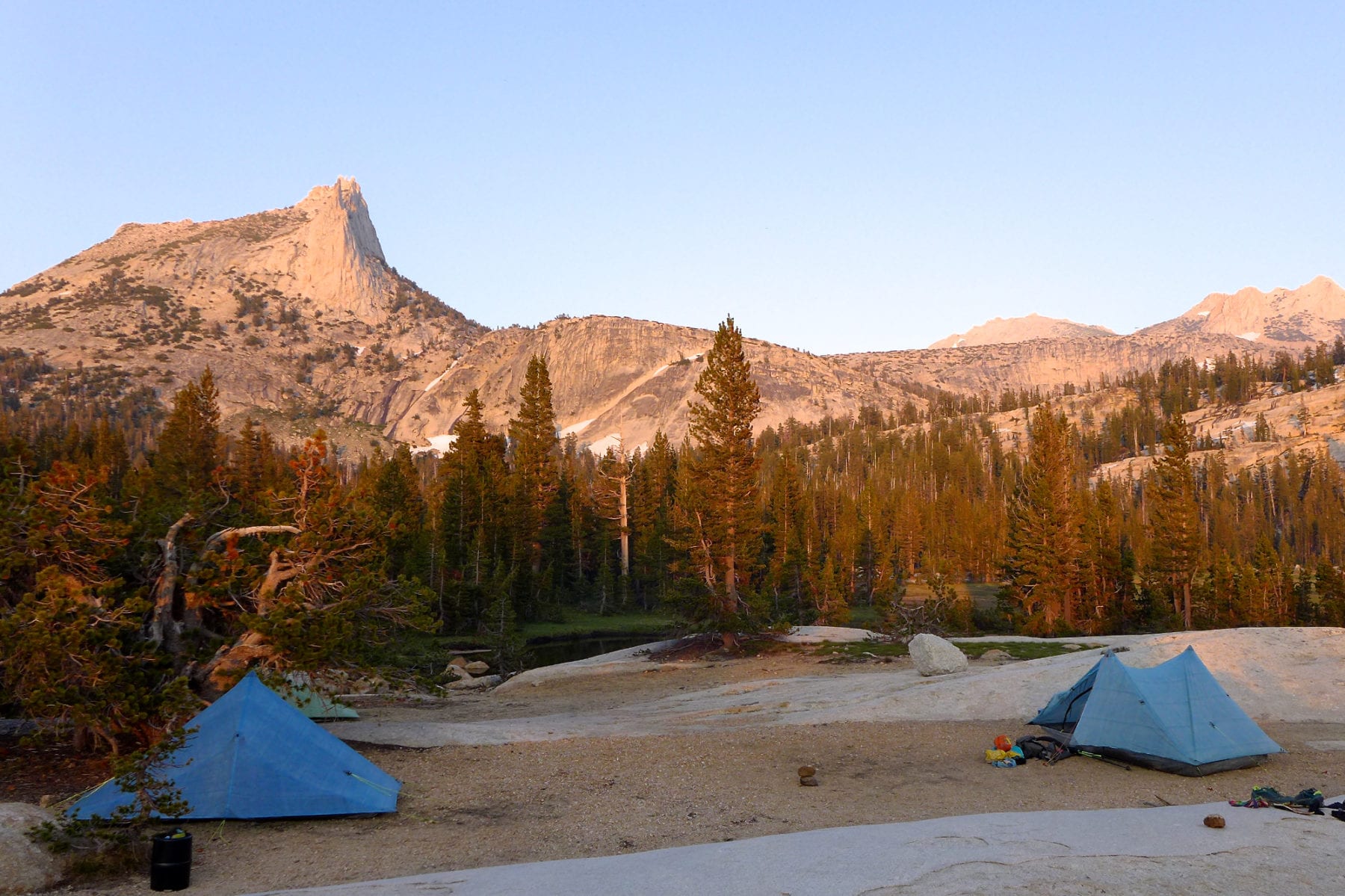 Day 15 – Finishing with Half Dome
A good climb renews the spirit.
~Rockin'
July 22
Cathedral Lake to top of Half Dome to Happy Isle – 22 miles
Well, we are done. And what a humdinger of a day. Our team kept on the move, we summited Half Dome (the highlight for me), made it to Happy Isle before dark, and celebrated with pizza and salads at Curry Village in Yosemite Valley.
This trip was quite a ride for me. I still get light-headed just thinking about those creek crossings and the force of strong currents ready to take me away.
Hiking with a big group was a new skill set for me and I learned a lot. Upcoming will be a summary blog post with our gear, food, logistics, training, and tips for hiking the JMT.
Thank you, readers, for following along. I appreciate each of your comments and emails. You all are inspiring and I am thankful.