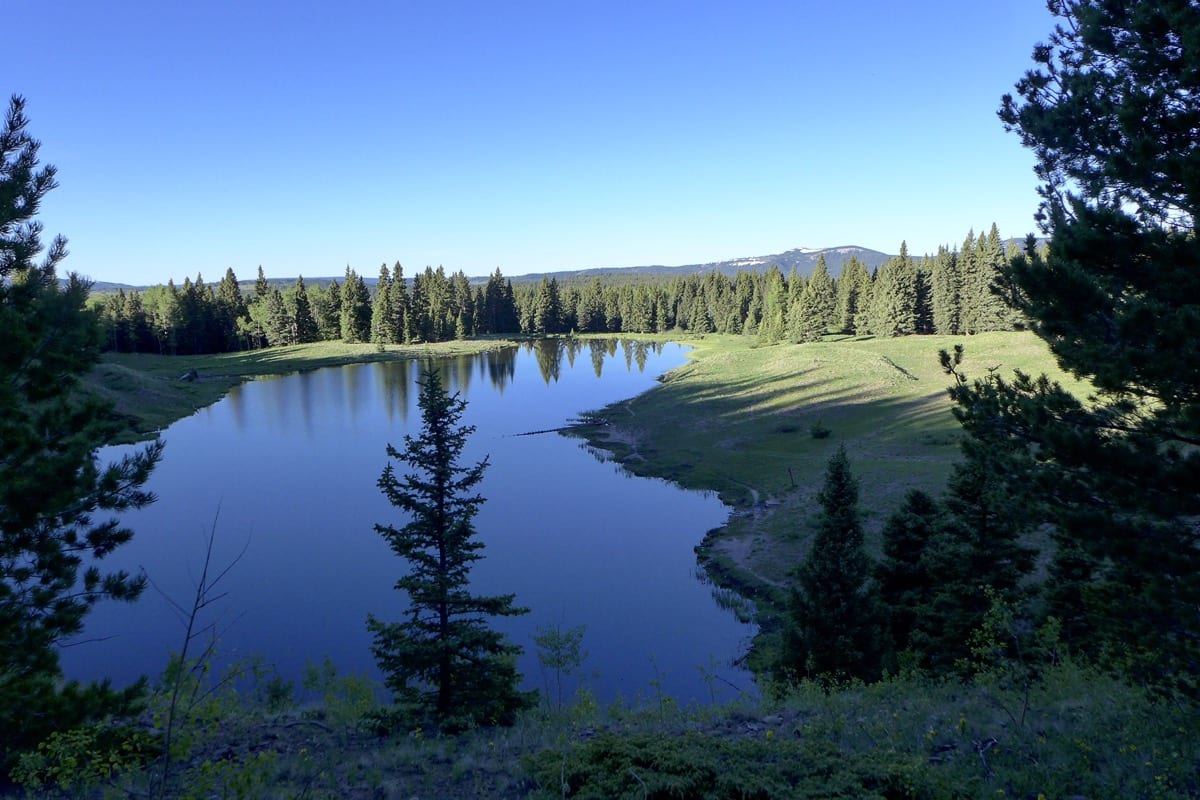 North is prime country for drifts. ~Docent on the Toltec/Cumbres Scenic Railroad
June 16
Lagunitos Creek to Dixie Creek – 22 miles
Today we finished half of the 500 mile Northern New Mexico Loop at Brazos Over look. Next June, Arrow and I hope to finish the second half coming back to this point and continuing. For now, Arrow is heading back to work and I need to get home to organize for the rest of this summer's trek.
Our next hiking leg is 17 miles on the CDT to Cumbres Pass then we will hitch hike to Chama. We really thought we had things really easy breezy for the day. We all even joked that we had time to take a nap. WRONG! The last few miles into camp snow mounds covered the trail, coupled with many blown downed trees. It was grueling, very tiring, and unexpected.
Tomorrow we have the luxury of sleeping in a bit, making hot coffee and hiking four miles out to Cumbres Pass.