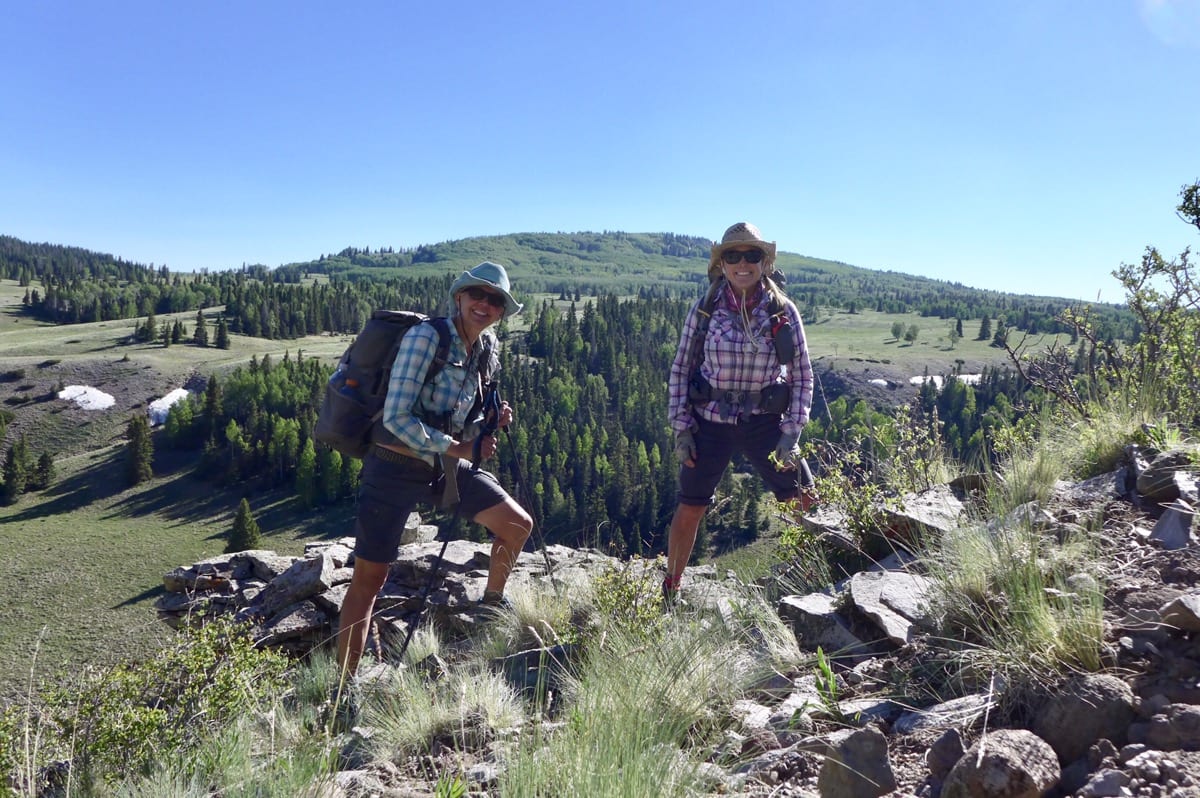 "Be silly, be honest, be kind." — Ralph Waldo Emerson
June 15
West of Rinker Lake to Lagunitos Creek – 23 miles
Okay…I know I have talked a lot about how green and how many meadows abound in New Mexico, but it is true. At least for this time of year. The sky was bluer and the trees and meadows greener…not to mention heart swelling ridge walking. I have photos to prove it.
We continued to hike with Happy and Jack. When they finish the CDT, they will have completed their triple crown, hiking the AT, PCT, and CDT. They think Sally and I are fun, I take that as a huge compliment.
This section of the CDT stays between 9,000 and 11,000. It is cold at night and cool during the day. Perfect.