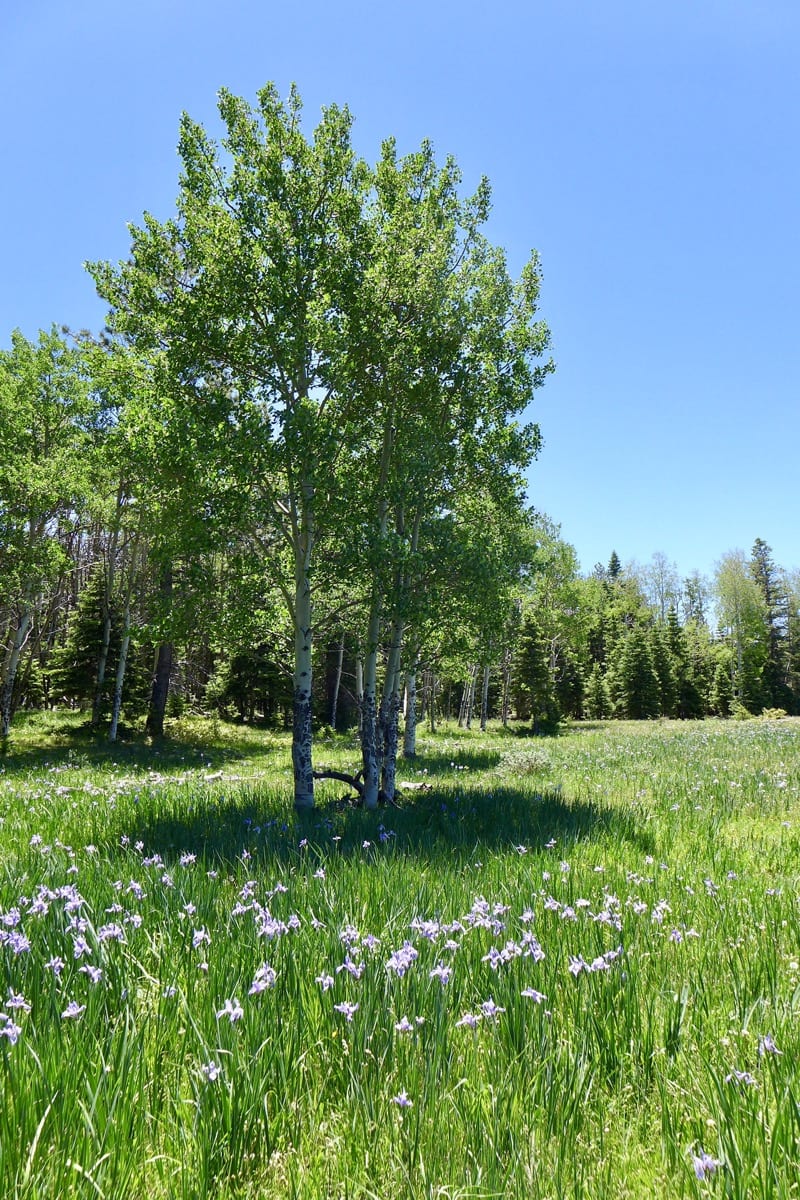 June 13
Ghost Ranch to Cano Canyon – 23 miles
It was a lovely day.
With an early start from Ghost Ranch and cooler forecasted temps, the day was heaven. As we rose in elevation, the brilliant green forest was lush and thick with intermittent fields of wild iris lined with flickering aspens.
Cows continue to frequent the national forests and it is very entertaining to watch their behaviors.