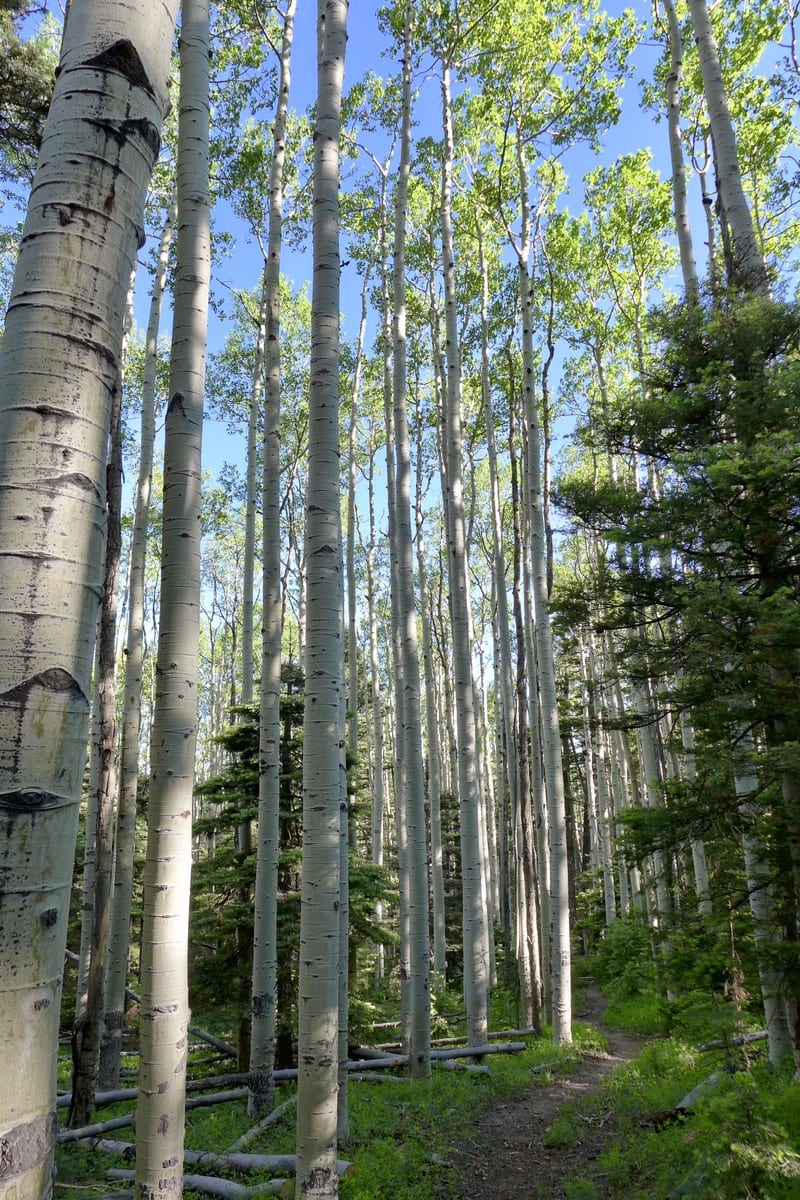 June 10
Rio de Las Vacas Creek (CDT – San Pedro Parks Wilderness) to Fuertes Spring – 16.5 miles
Early morning walk through San Pedro Parks reminded me a bit of Scotland, rolling and green.
After leaving the park we met our first CDT hikers, Will and Anne. It was fun talking to them about their hike.
The trail descended to desert environment and with the low elevation came intense afternoon sun. The best strategy for getting through this section was simply to hike from shade to shade. It got us through.
The desert had stunning red rock formations and bright soil with Juniper and Pine. Quite unique.
At the end of the day, we shared Fuertes Spring with the cows and Will and Anne.