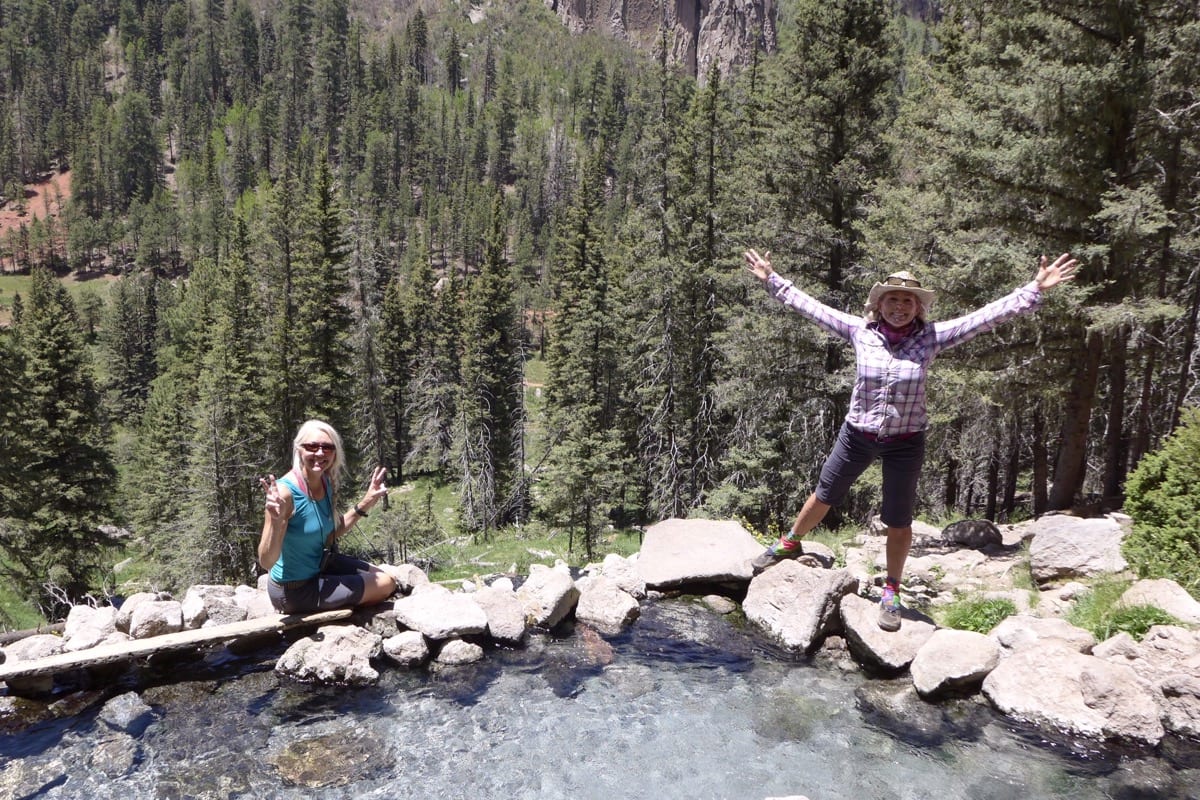 June 8
La Cueva Lodge to Rio Cebolla Creek – 13 miles
Easy peazy day!
Slept in, sipped hot coffee, did some Interneting, took a second shower, organized my gear, and started hiking at 11:00 am.
I felt like myself walking today, less water and rafting gear. The pack was once again my friend. With the pack raft like a sausage on top of my pack, it startled me as I walked. I often thought it was an animal or something coming from behind.
Walking today was on forest roads and trails along winding creeks and green meadows. We even had lunch at San Antonio Hot Springs along the way. The tubs are clean, big, and hot. Too hot for me to get in on this warm day.
During dinner at the edge of the meadow Sally spotted an elk. Sally appreciates nature, is fun, and has an amazing sense of humor. We laugh a lot.