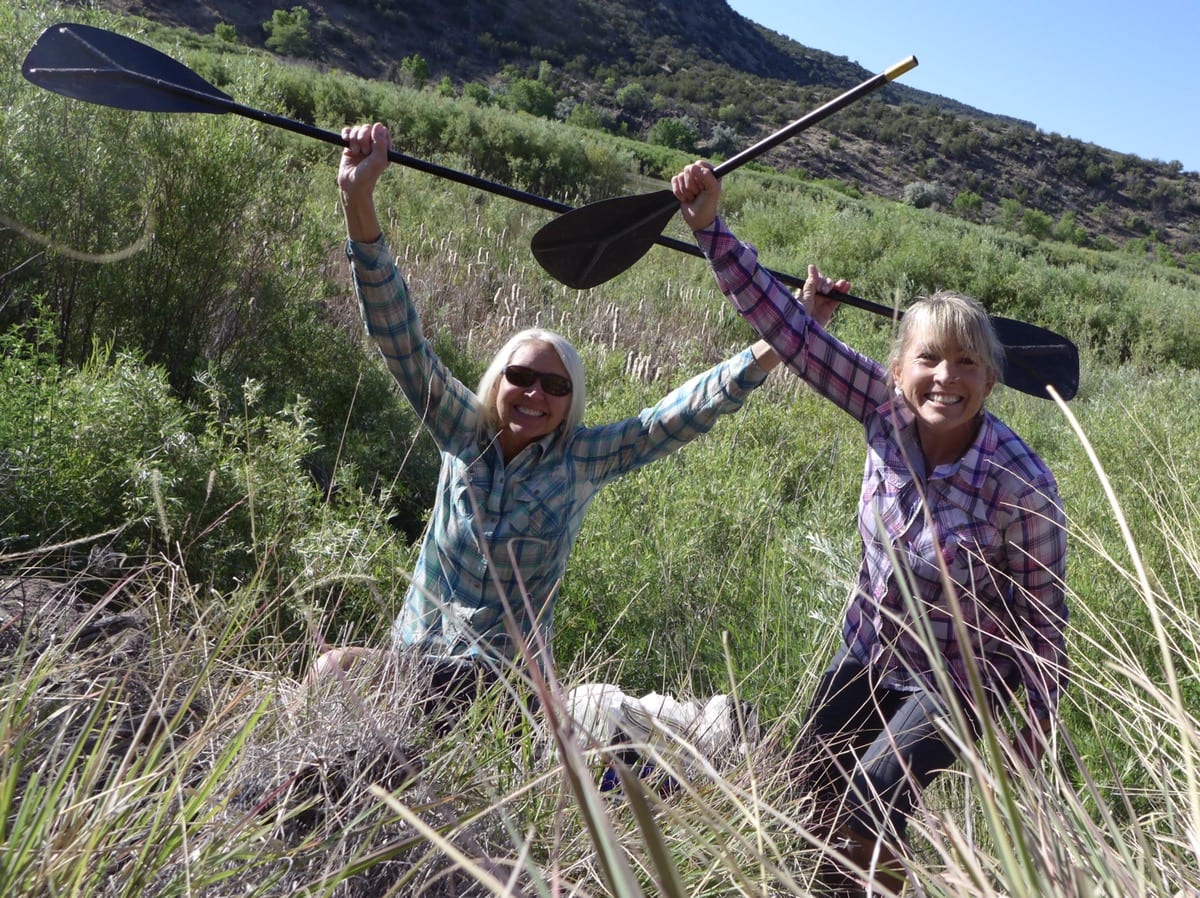 "Life is either a great adventure or nothing." —Helen Keller
June 5
Rio Grande River to Upper Frijoles Canyon
12 miles
After much assessment, we decided to launch our packrafts from a small rock cliff. Willows on both banks almost covered in water, lined the banks making it tricky to even get to the river. If you are an Instagramer, I posted before and after videos of our crossing.
Sally and I agreed to aim for a certain spot on the other side and decided to launch at the same time. Adrenaline was running high and before we even set off, Sally dumped her pack into the river and I almost slipped in. It was super special.
I have to thank my friend Jodi, for her instruction on reading a river and maneuvering a raft and Drop n' Roll for loaning me her raft and paddles. Thanks guys.
After taking off and paddling super intense, I thought, wow this is fun. I could manage the current, and was again reassessing our intended destination. Then I looked down river to find Sally way ahead. Later, she reported that her mouth was dry and thought she would have to meet me in Albuquerque. Ha!
The next obstacle was thrashing through thick bushes in waist deep water.
The crossing took up a good part of the morning.
After a quick celebration and light hearts we entered Bandelier National Monument.
We decide to take the Frijoles Alternate Route which passes by the visitors center with lots of fresh cool water, nice bathrooms, running creek, and friendly rangers. Also, we bought sandwiches and cold drinks.
The trail up Frijoles Canyon is torn up with downfall from Las Conchas fire and catastrophic flooding, but it is a beautiful canyon.