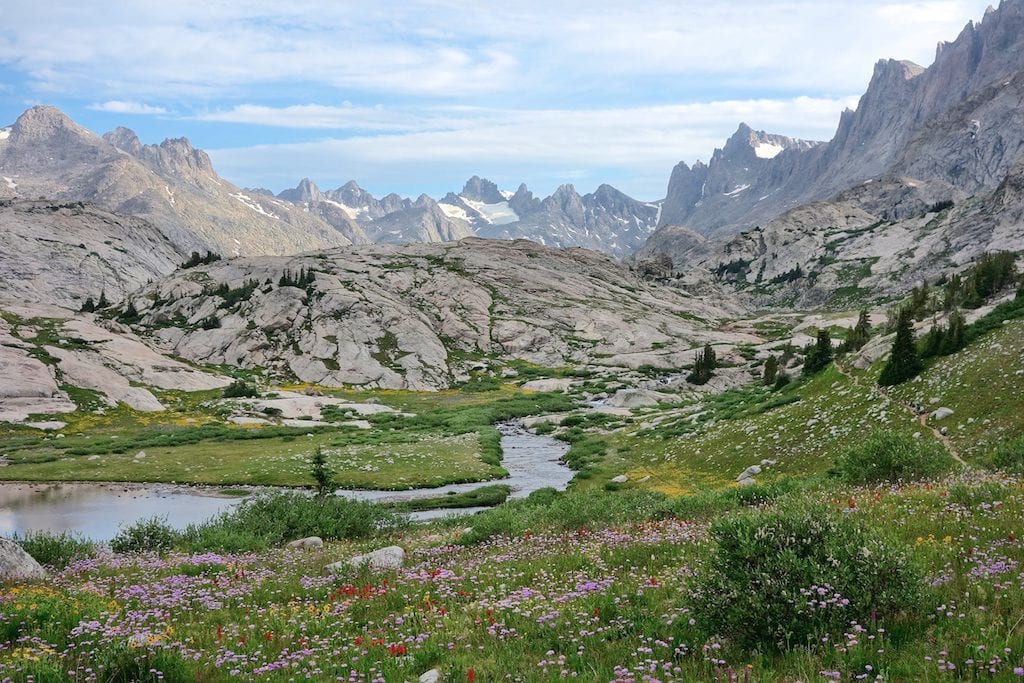 The Wind River Range in Wyoming is wild and high. When I hiked through the Winds on my Continental Divide Trail hike in 2013, I knew that I would be back. Of any other range I have visited, the Winds remind me so much of my beloved Sierras.
Why Not, Wired, and I are setting out to hike a high route that is mostly off-trail, about 100 miles with 60,000 feet of vertical gain and loss. The route passes through talus, tundra, passes, up peaks, and over 3 glaciers. The overall goal is to hike our route in about 9 days, that includes a food resupply at Big Sandy Lodge.
Also, we are visiting 2 of my favorite trail towns, Dubois (at the northern end of our trip) and Lander (southern end of our trip).
Just happens that Pyrite and Chinchilla, amazing hikers that stayed at our home when hiking the PCT in 2011 live in Lander. They have generously offered to shuttle us so we can leave the car at the northern end of our hike, house us at their home, and leave our resupply at the Sandy Lodge. Very cool! I am excited to see them.
To get a visual of how great these folks are, view my blog entry from their stay, Reverse Trail Magic.
Here is a rough map of where we will be hiking: