"If you reject the food, ignore the customs, fear the religion and avoid the people, you might better stay home."
– James Michener
July 16
Wallace Creek to Moraine Lake – 19.4 miles
Kern Canyon * Kern Hot Springs * Chagoopa Plateau
Today's highlight was taking a nice soak in Kern Hot Springs in the Kern Canyon. The water was the perfect temperature. It was very therapeutic. I alternates between the hot water in the man made (cement) tub and the small pool next to the Kern River. It was glorious!
Just as we were approaching our night's camp at Moraine Lake, a very large rattlesnake luckily alarmed Wired in time for her to back off the trail and land in the very soft dirt. He was a beautiful soft brown. Good thing he gave a very large alarm.
Another large treat today… a loon is calling from the middle of Moraine Lake. I feel like I am in the movie "On Golden Pond". Huge treat.
I am trying to embrace walking for miles on trail. My mind wanders. I miss the off-trail terrain of the Sierra High Route.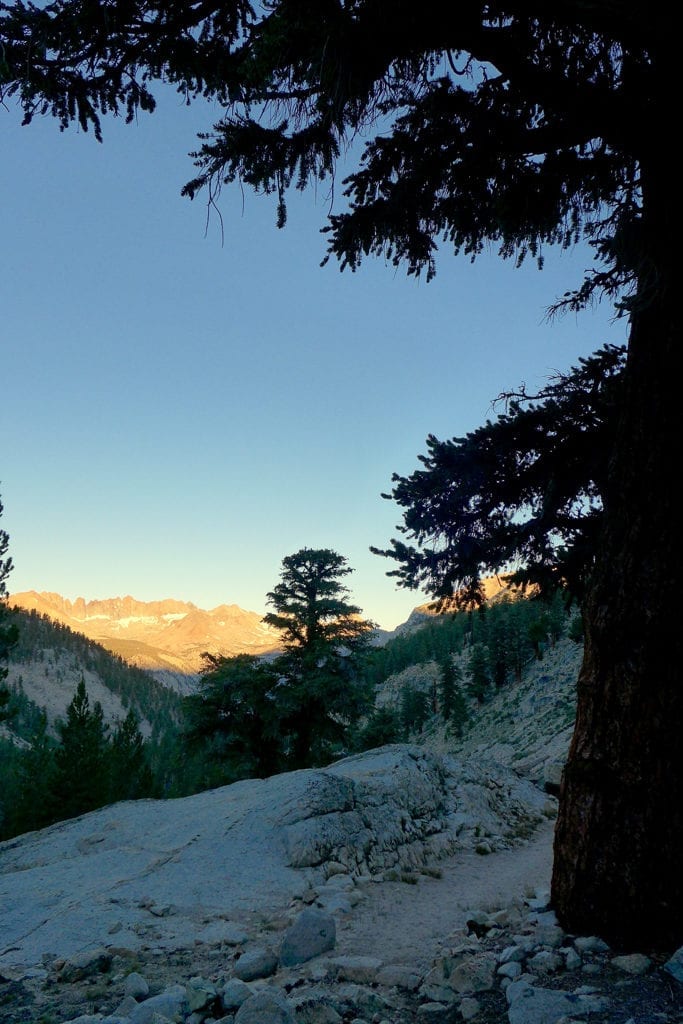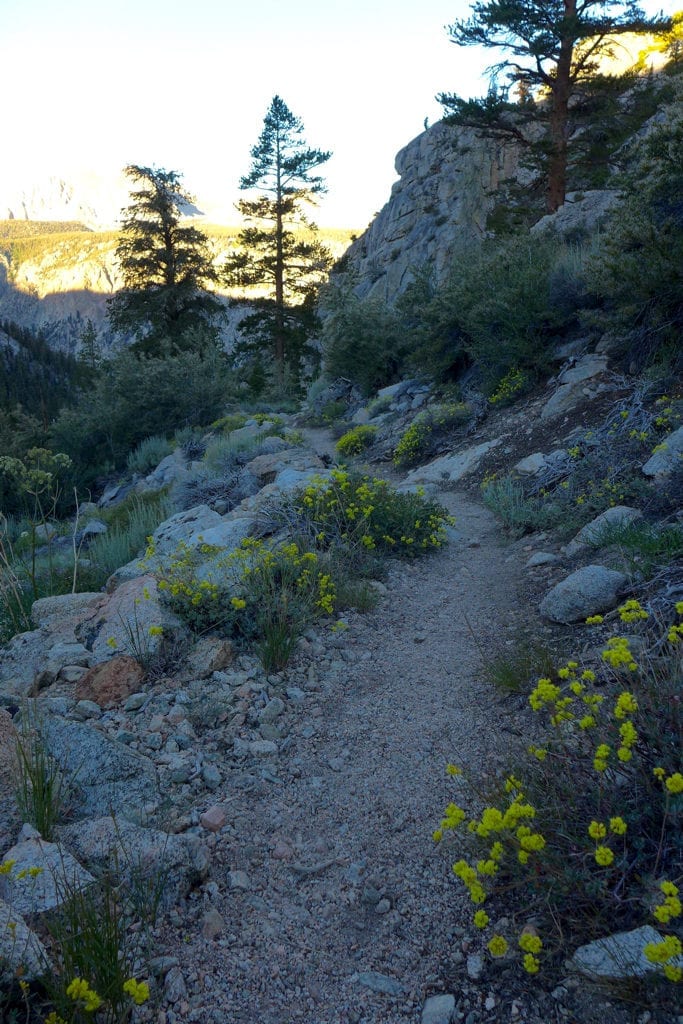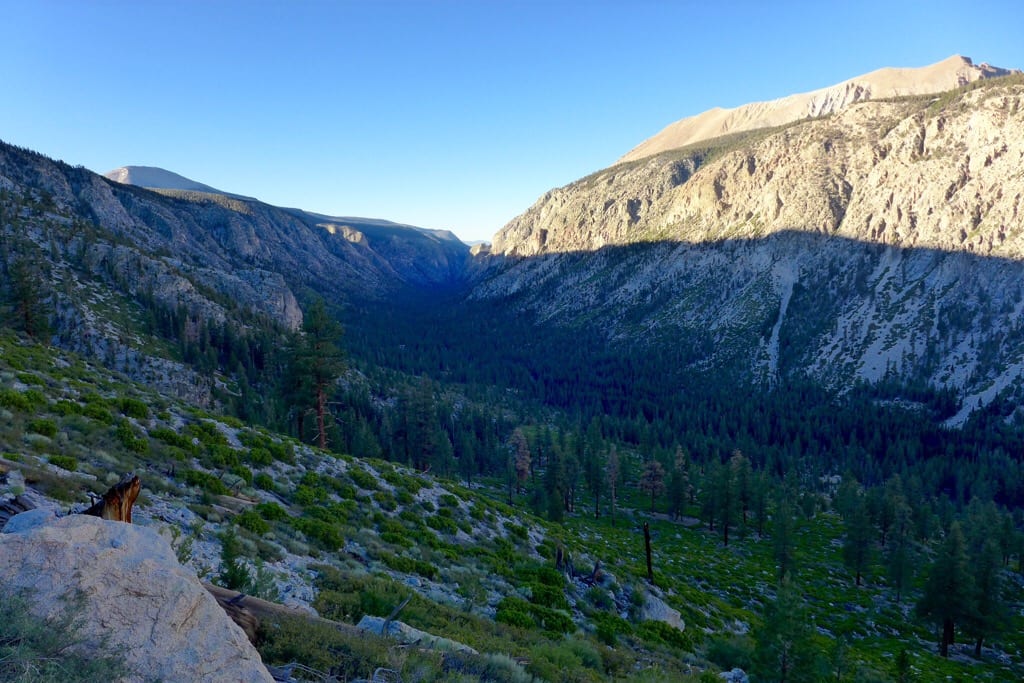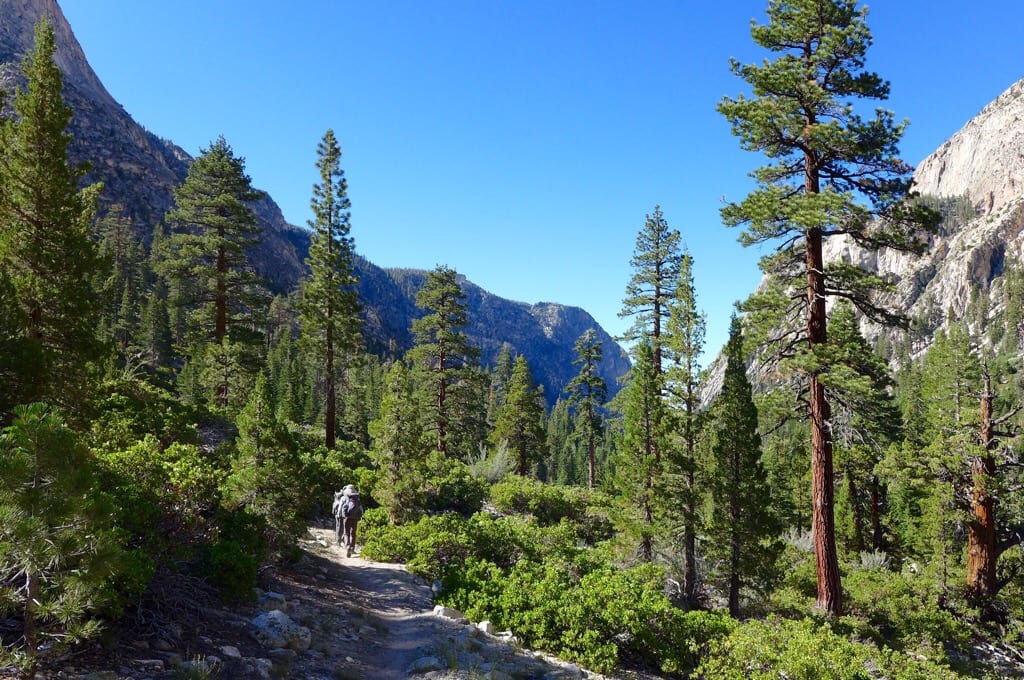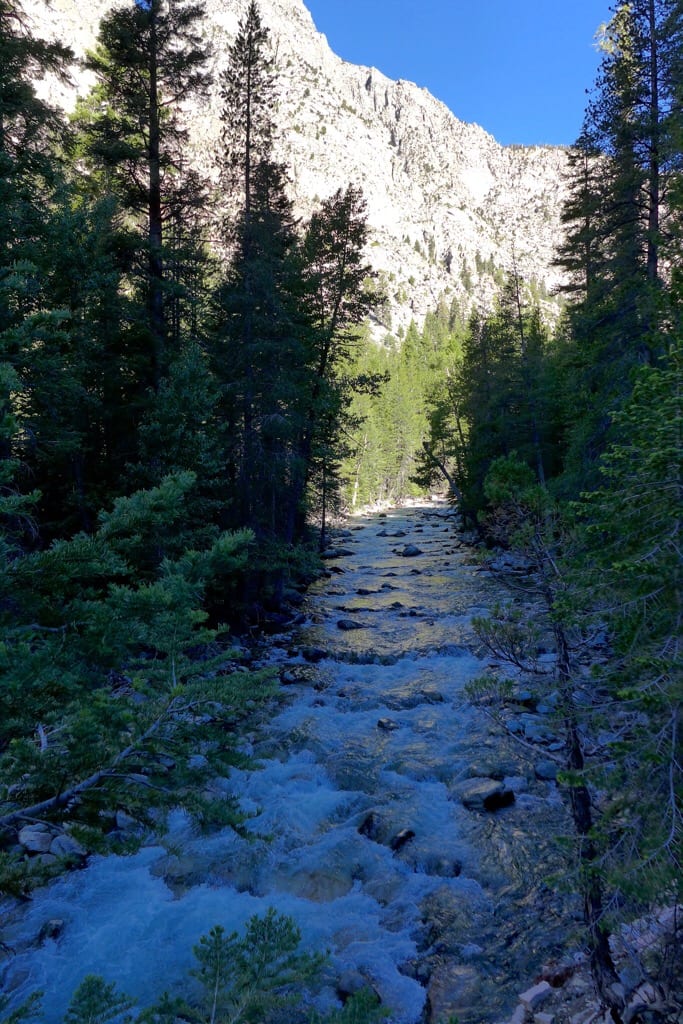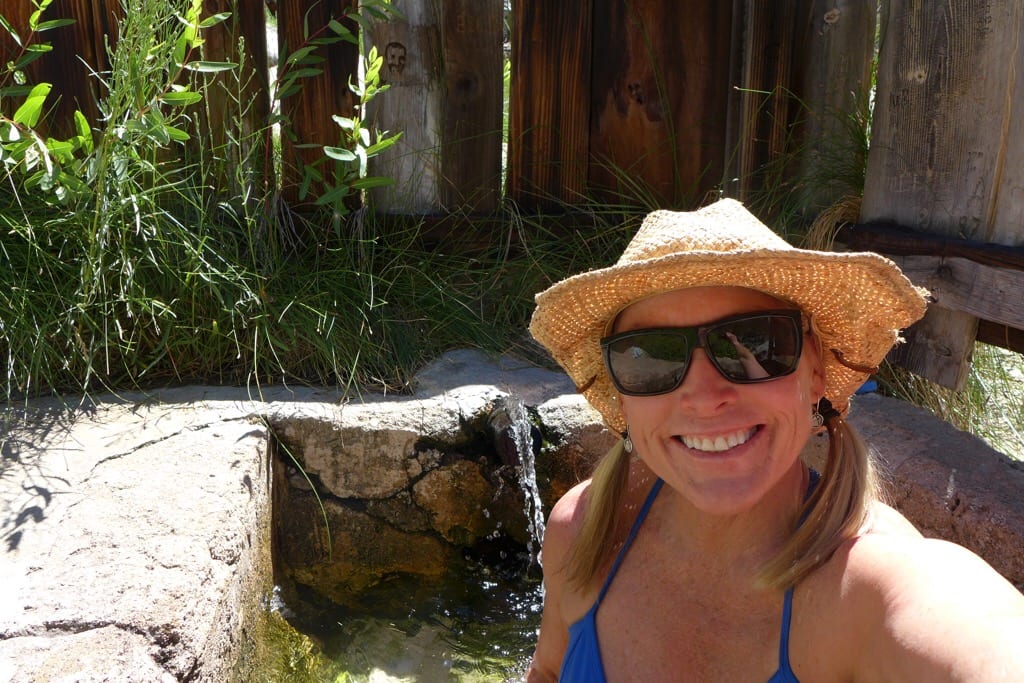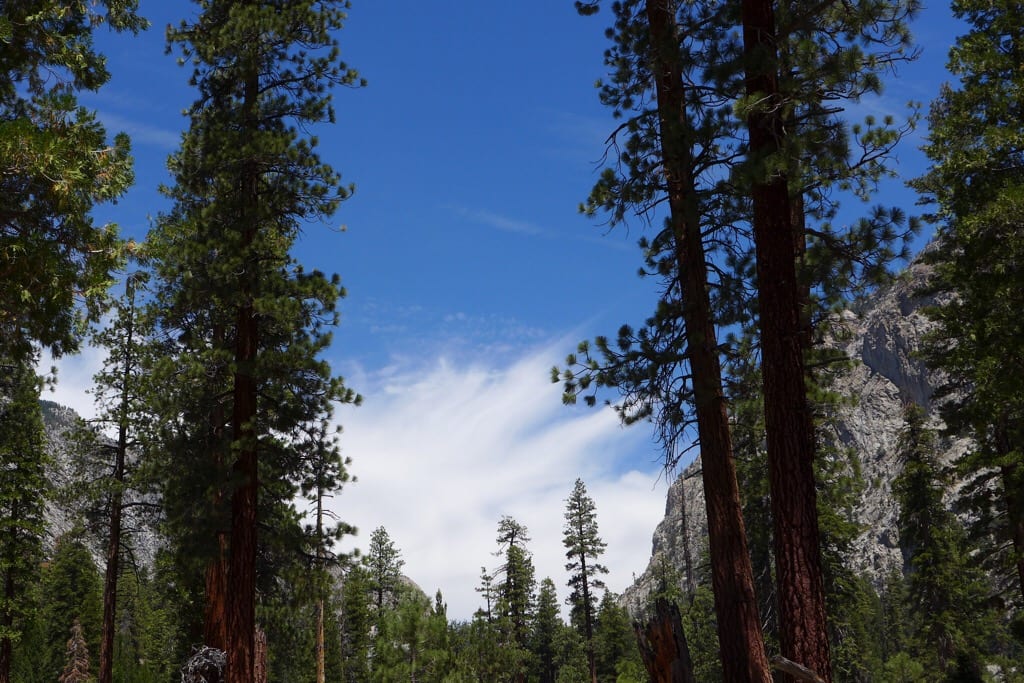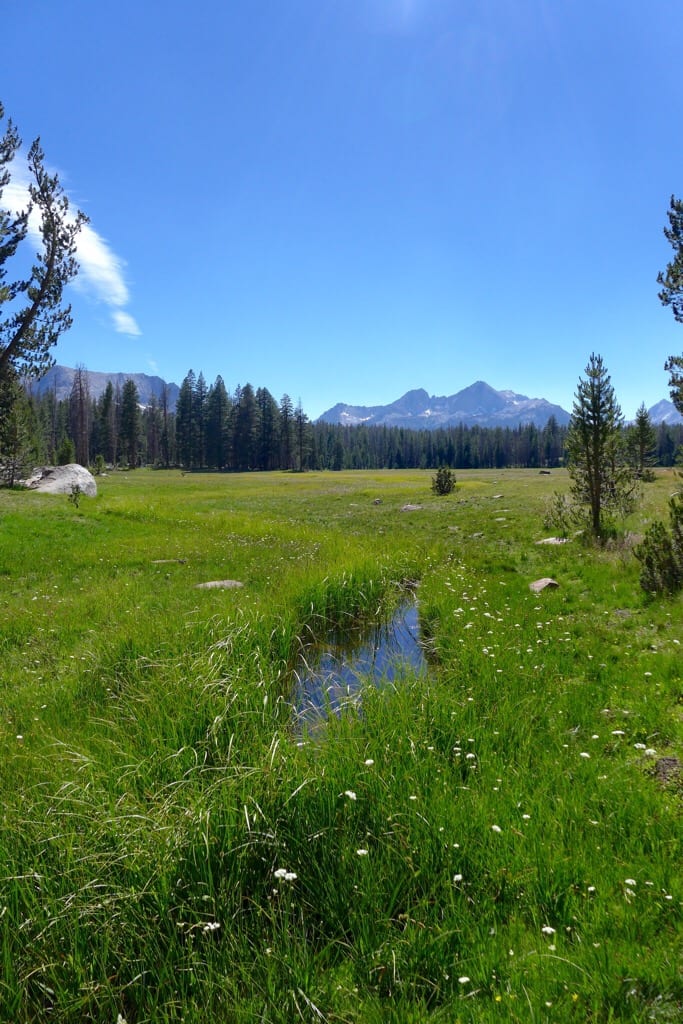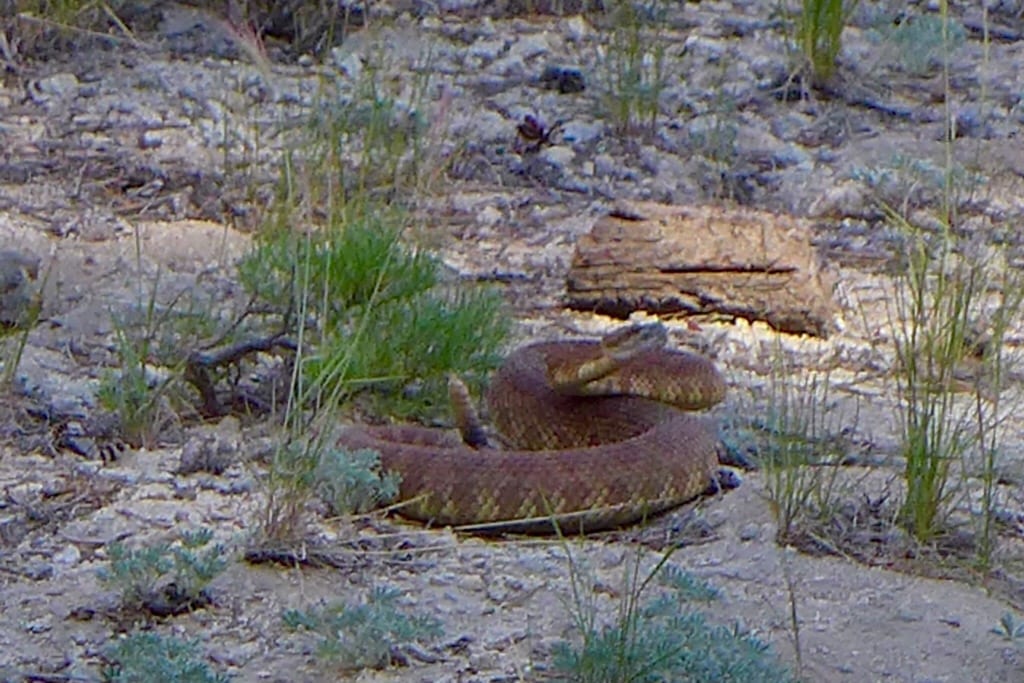 GEAR OF THE DAY
Make your own pillow that is cozy and comfortable 
On trail materials:
1 buff, 1 down jacket or fleece, 2 rubber bands
I have owned and used many lightweight backpacking pillows that weight around 2 ounces. This summer, I looked to cut weight because of the snow gear we were carrying. The pillow lost.
I tried my clothing sack and many other variations and came up with stuffing my down jacket into my buff, then tie both ends with a rubber band to keep the down jacket in place. This system does not make noise, is soft and supportive, and uses items that I already have in my pack. Deal!