Looks like you have a load.
~ what Rockin' was thinking almost every time she passed another backpacker coming up the trail
July 17
Moraine Lake to Bearpaw Meadow – 19.4 miles
Arroyo Grande Canyon * Precipise Lake * Hamilton Lake
Black and White Photo Day!
I loved the hiking today. Mile after mile greeted the hiker with domes and spires of granite, a large variety of blooming wildflowers, deep blue lakes, tall and very healthy trees, well-crafted trail construction, and miles of downhill with bits of uphill spurts.
Precipice Lake was even better than the many photos I have viewed through the years. I definitely want to go back when there is morning or evening lighting. At Hamilton Lake many hikers enjoyed swimming in the warmer water. Why Not and I savored the energy giving cool water.
We are camped at Bearpaw Meadow, a rough campground with a faucet and pit potty. As we entered the area, a very friendly worker at the Bearpaw Sierra High Camp let us know they had beer and brownies for sale. Of course, we couldn't turn it down.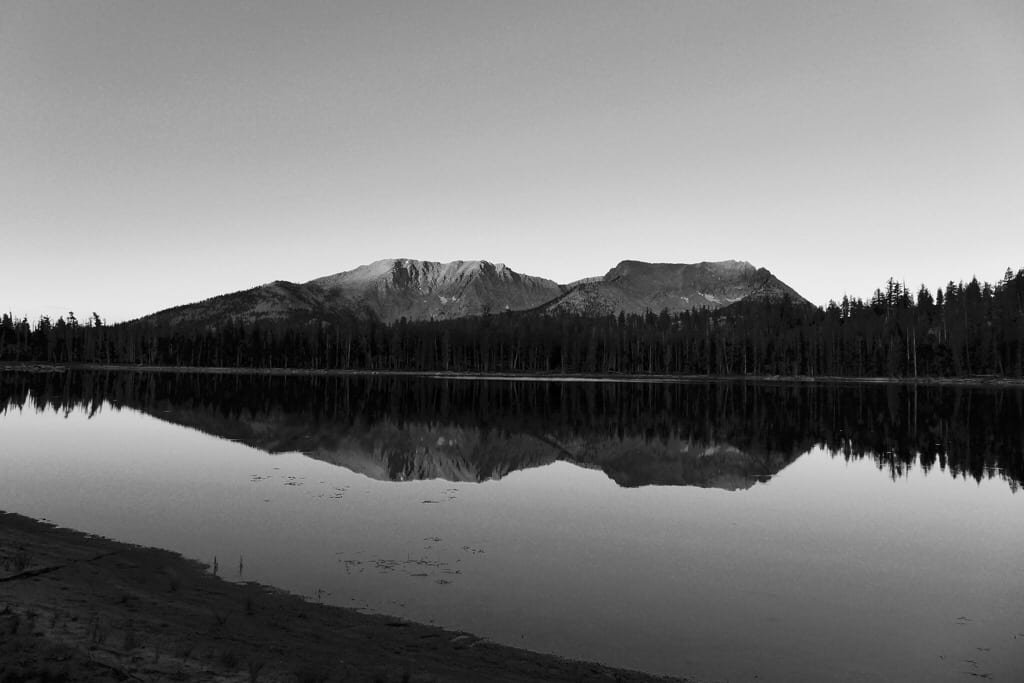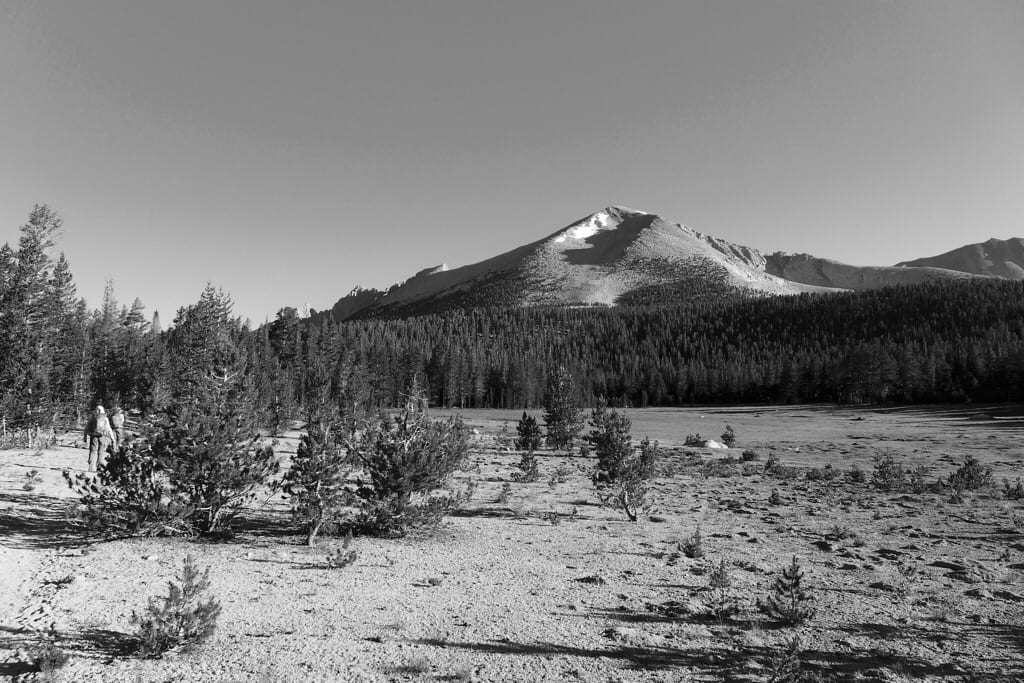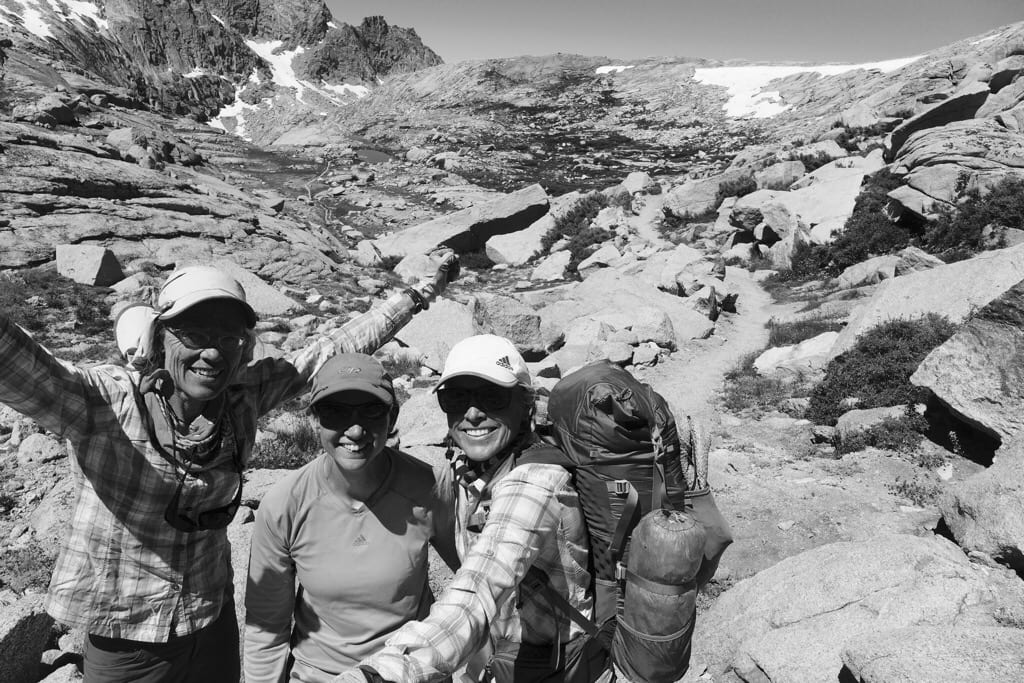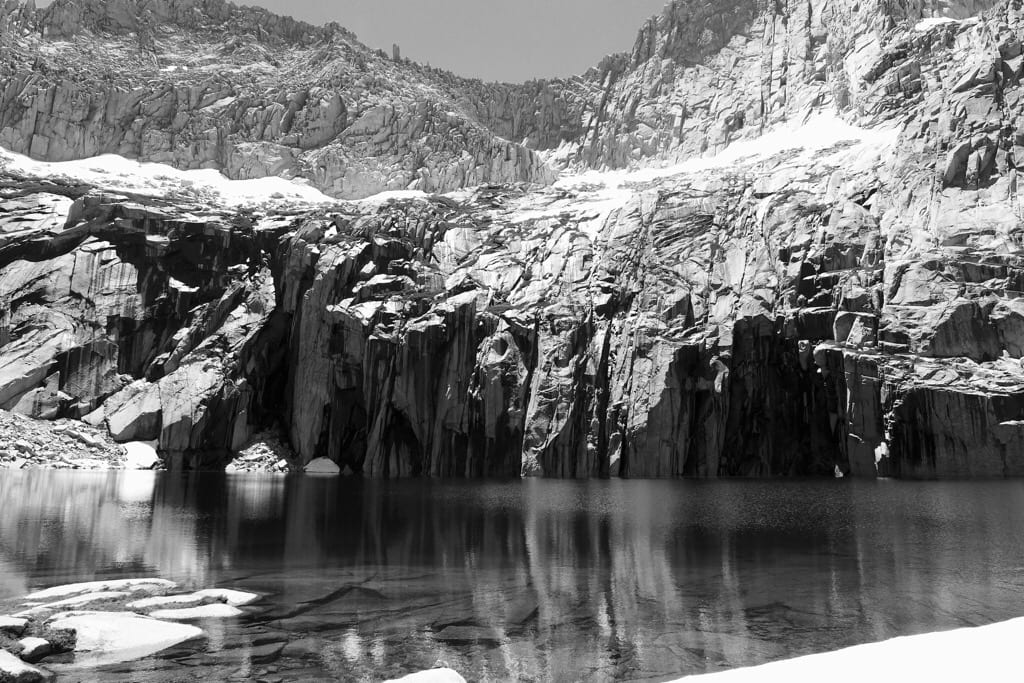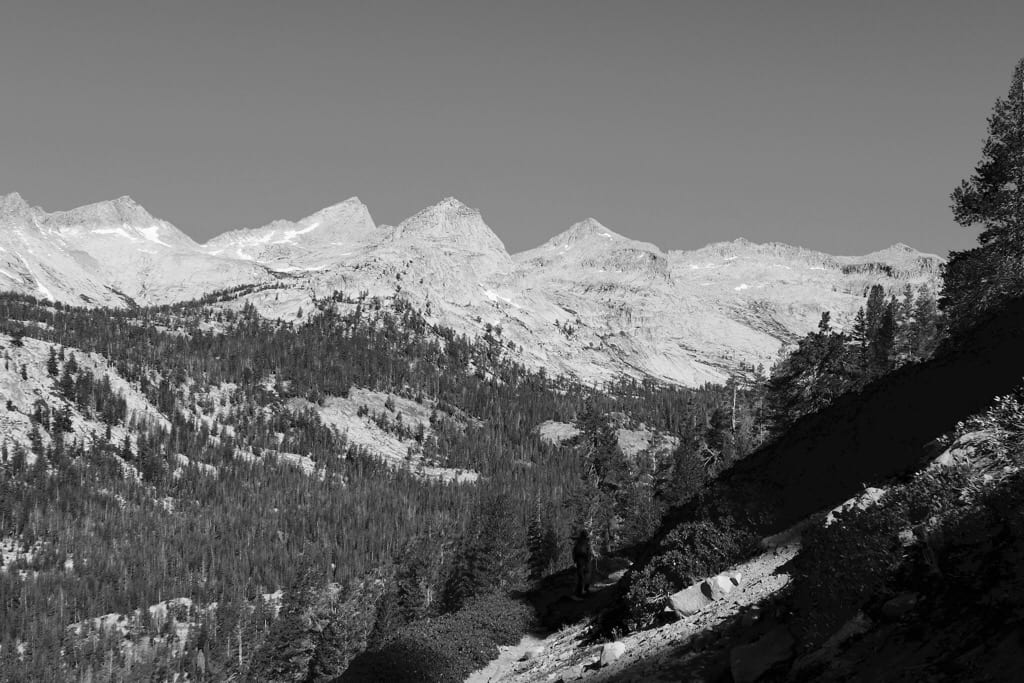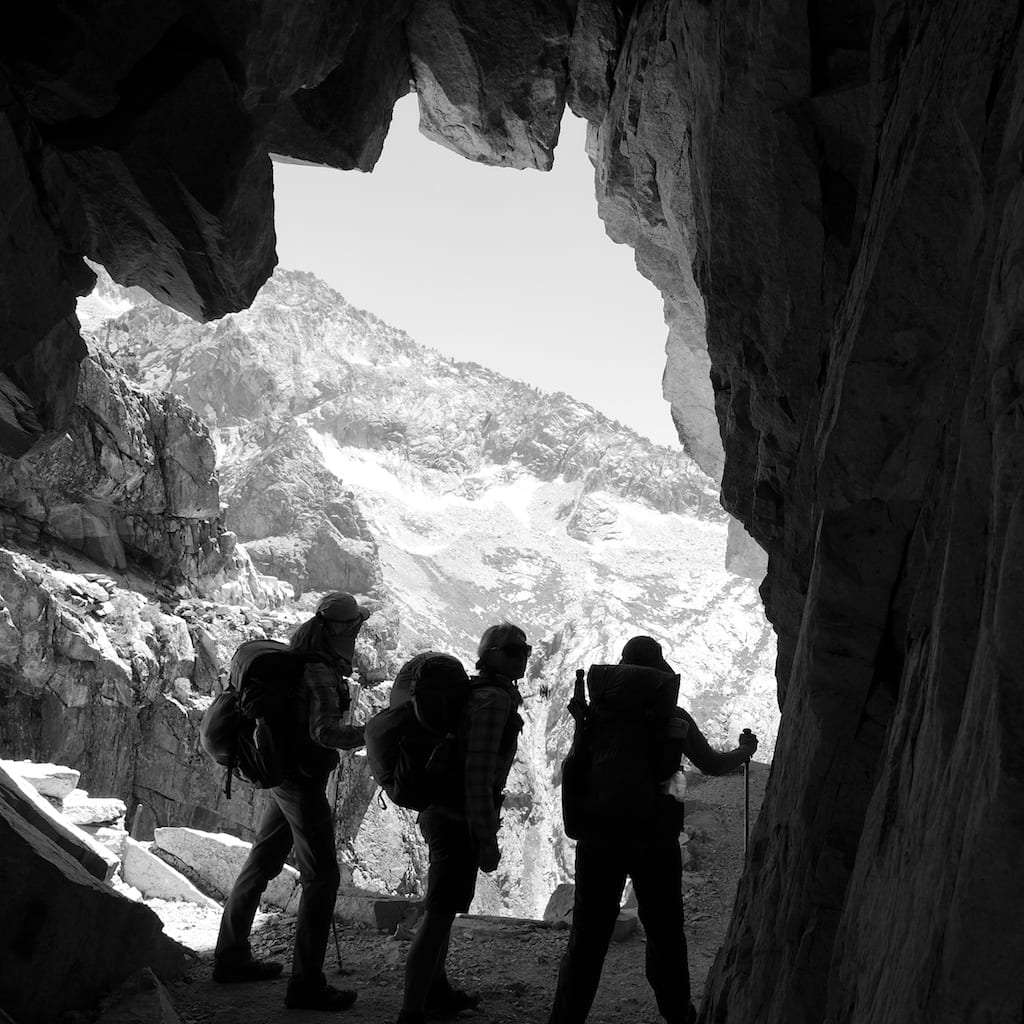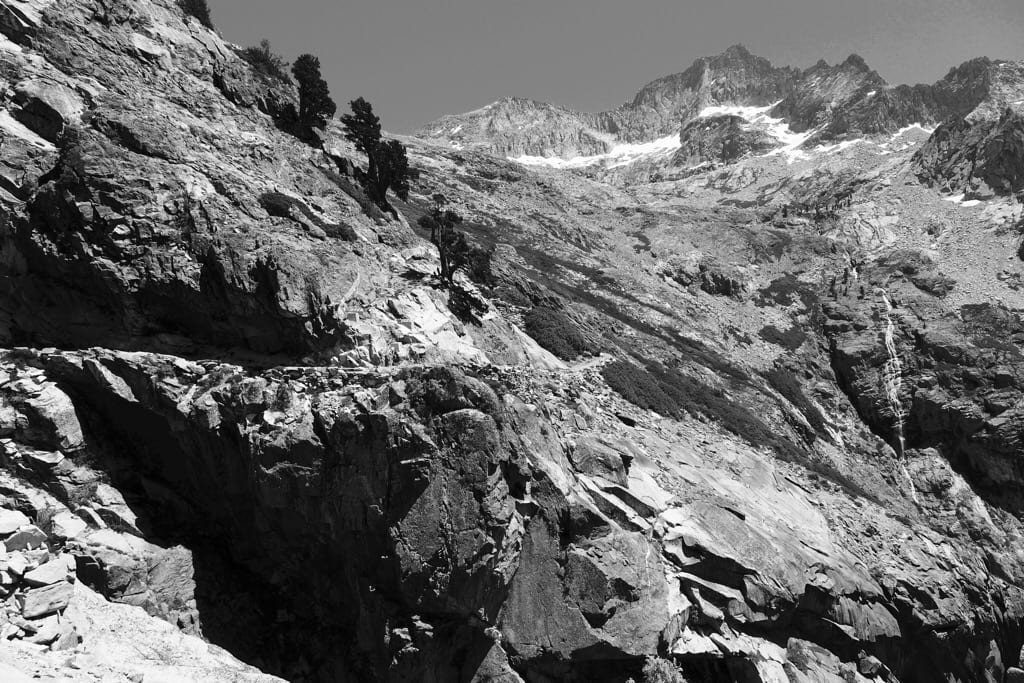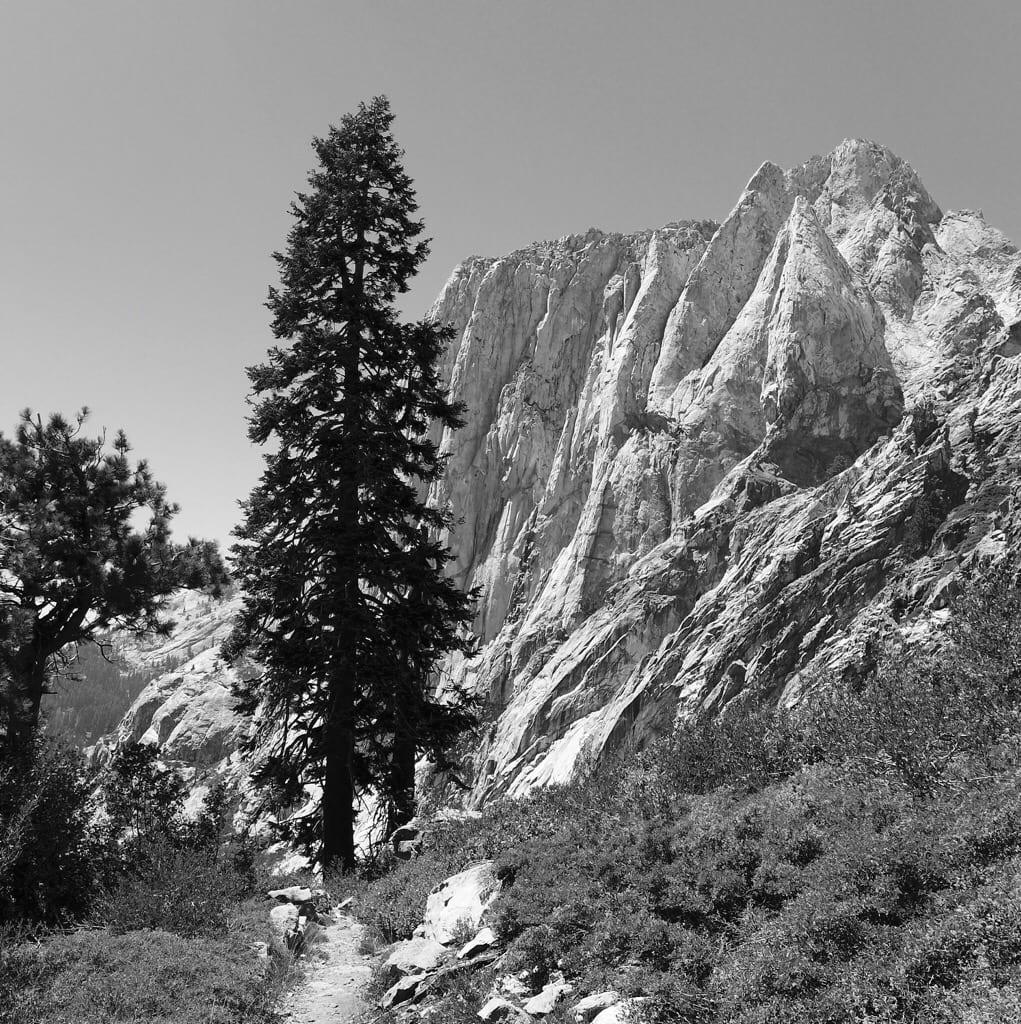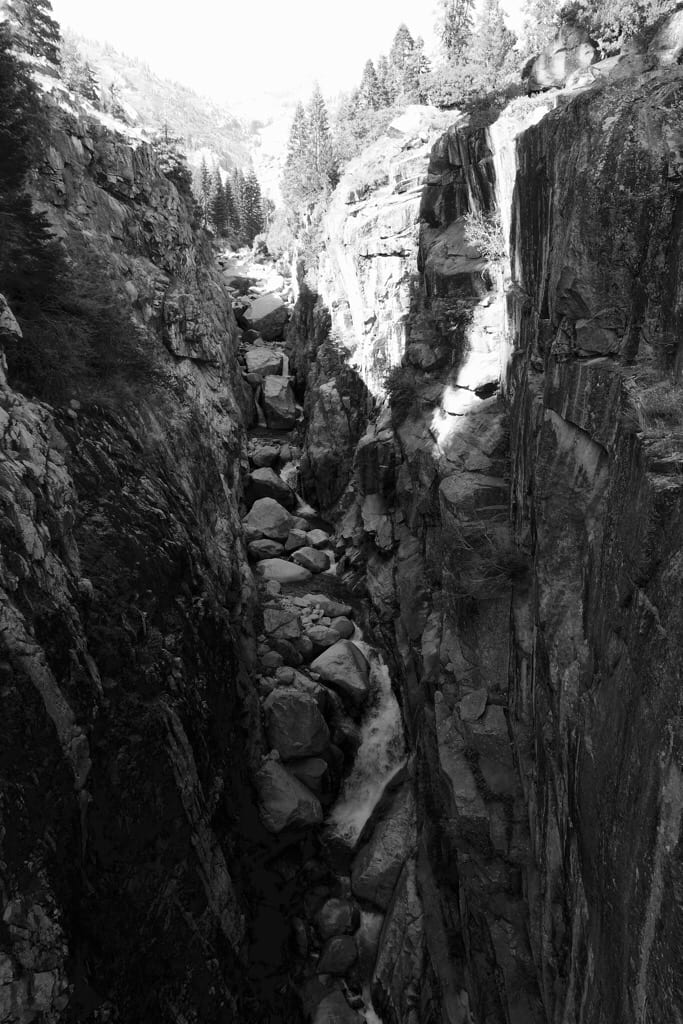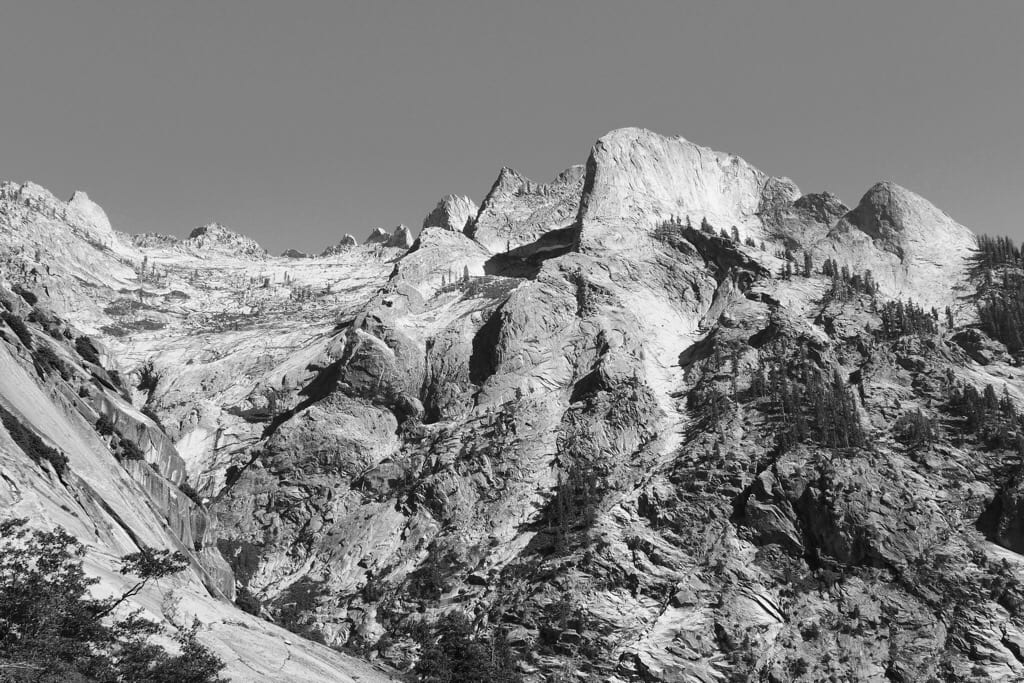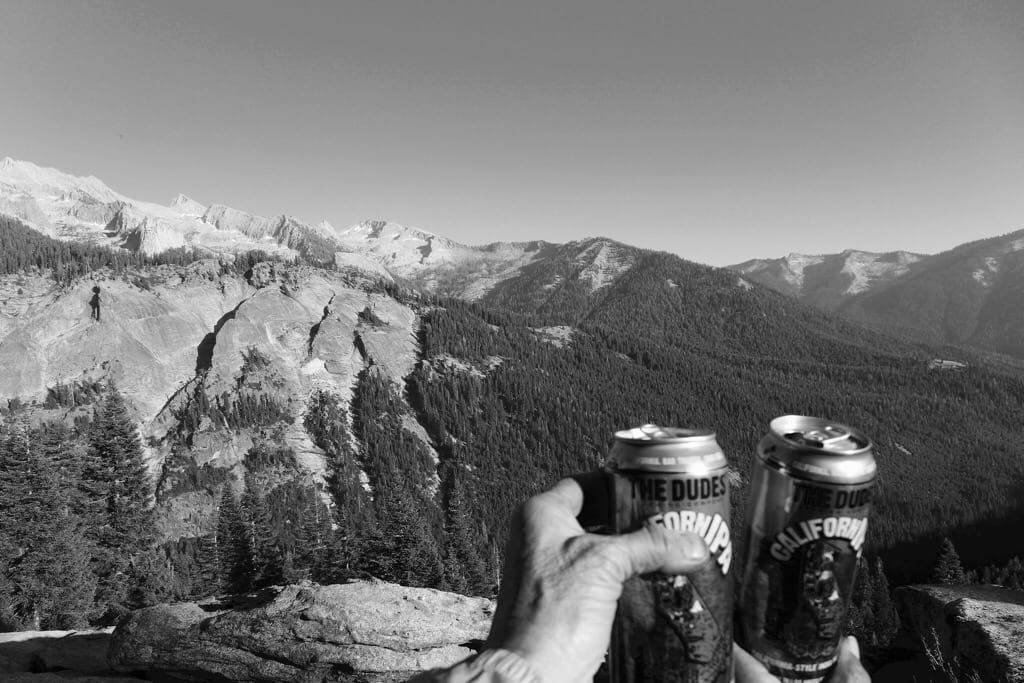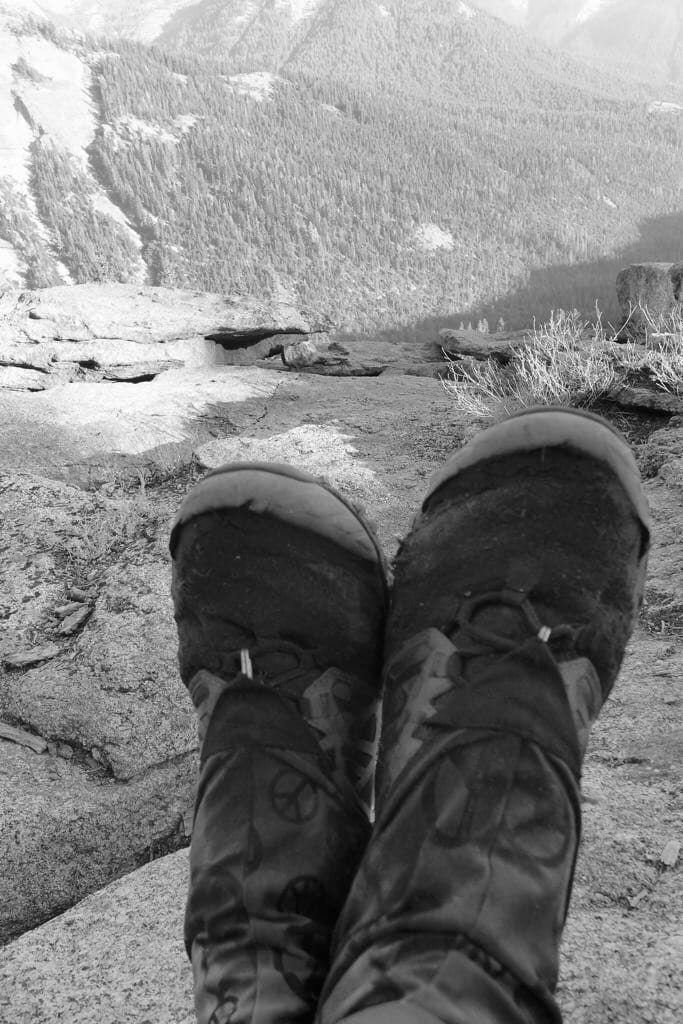 FOOD OF THE DAY:
Food is a very important and personal part of backpacking and changes from year to year and trip to trip. I asked Wired and Why Not what their favorite foods were this year and I of course added my 2 cents.
Wired: Little Debbie Brownies and Oreo Cookies
Why Not: Boulder or Trader Joe's brand of potato chips made with olive oil.
Rockin': Trader Joe's brand of potato chips made with olive oil (2 bags smashed up in a ziplock) and Pro Bar Bite Coconut Almond flavor bars (I could eat these any time and love them).