Everytime I travel, I learn something new. Hopefully I get to be a better person.
~from movie "180 Degrees South"
July 12
Cascade Lake to top of Horse Creek Pass – 9.8 miles
Sky Pilot Col * Virginia Canyon * Stanton Pass * Spiller Canyon * Horse Creek Pass
I had 2 wishes for this trip and both came true today. First, I was hoping for snow on the north side of Sky Pilot Col to cover about 2 miles of loose, sharp talus. Check. Today the pass had quite a bit of snow. It was fun coming down.
Annnnnddd I had hoped we would camp on top of a pass at least one time. Check! We are now camped on top of Horse Creek Pass the last of the 33 passes to climb on the Sierra High Route. 🙂
Tonight is our last night on the SHR. I think we all ended strong and happy with a 3 pass day and 4000 feet of elevation gain and loss.
I am dreaming of a hot bath at the Dow Villa in Lone Pine (we have a reservation, thank you Dan) and steak salad at the Whoa Nellie Deli (in the Mobile Station at Tioga Pass Road).
LoveNote and her baby, Juniper are picking us up tomorrow at Twin Lakes, which is super cool. Many of you know her from my Continental Divide hike in 2013.
We are hoping to resupply in Lone Pine and hike back across the Sierras on the High Sierra Trail to Wired's car. It will be all on trail. Crazy to think of.
Tomorrow is the big day!!!! 5 1/2 miles to complete the entire route. Yaaaaaaay.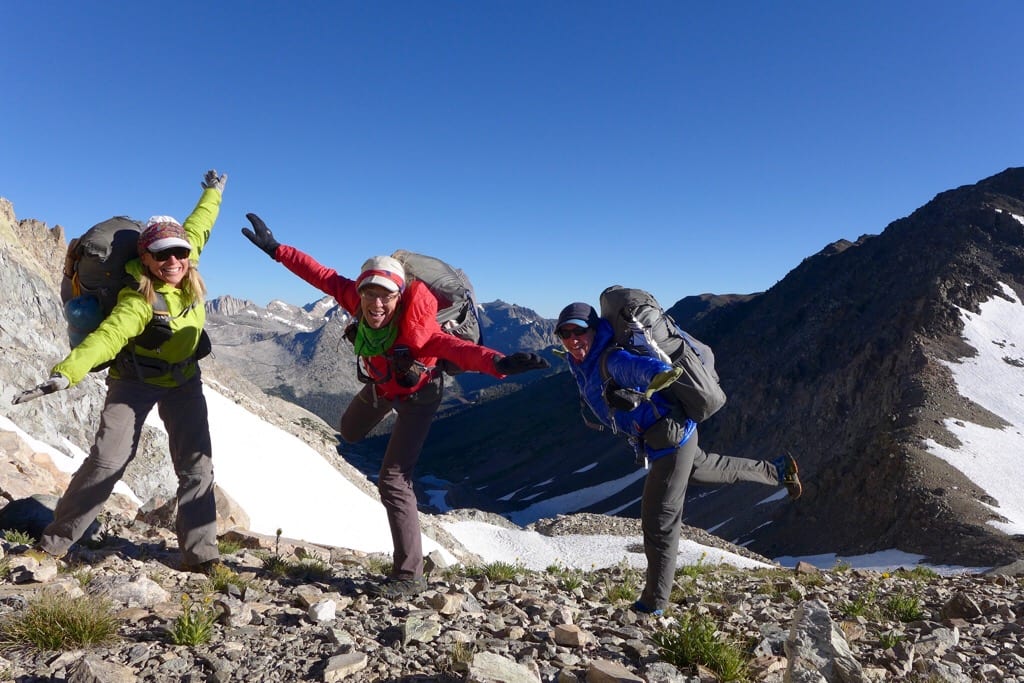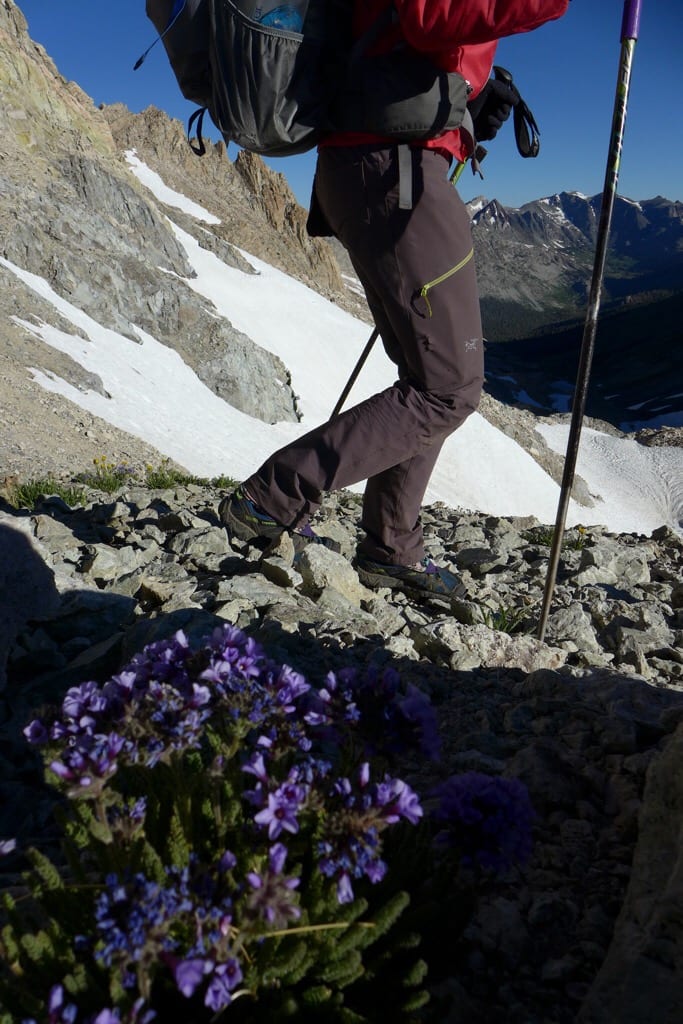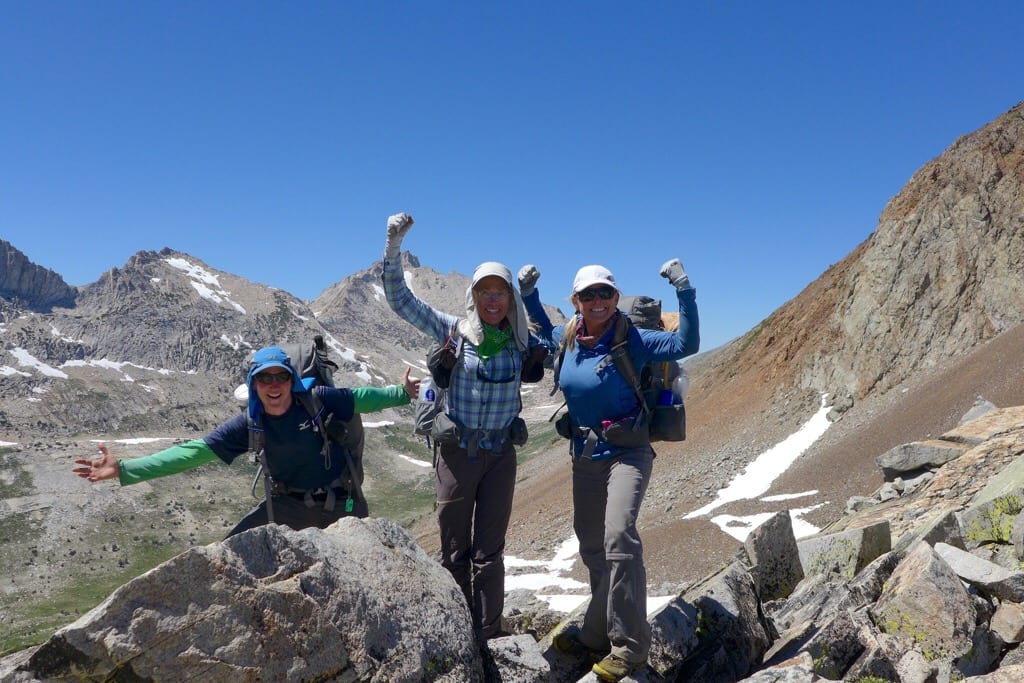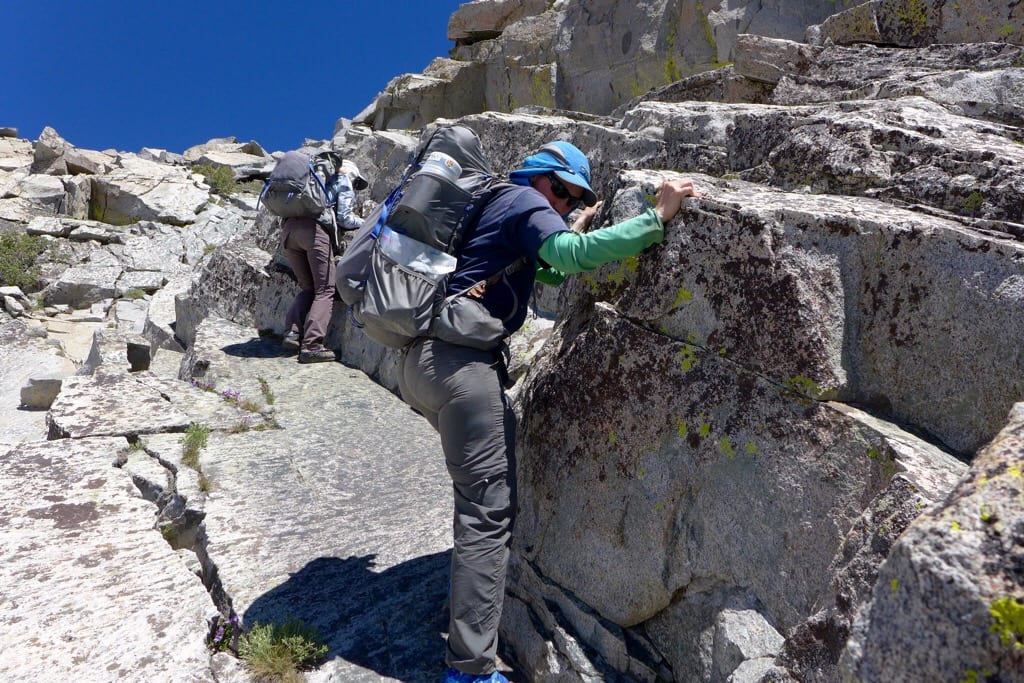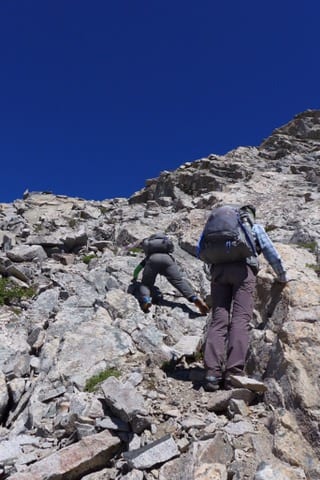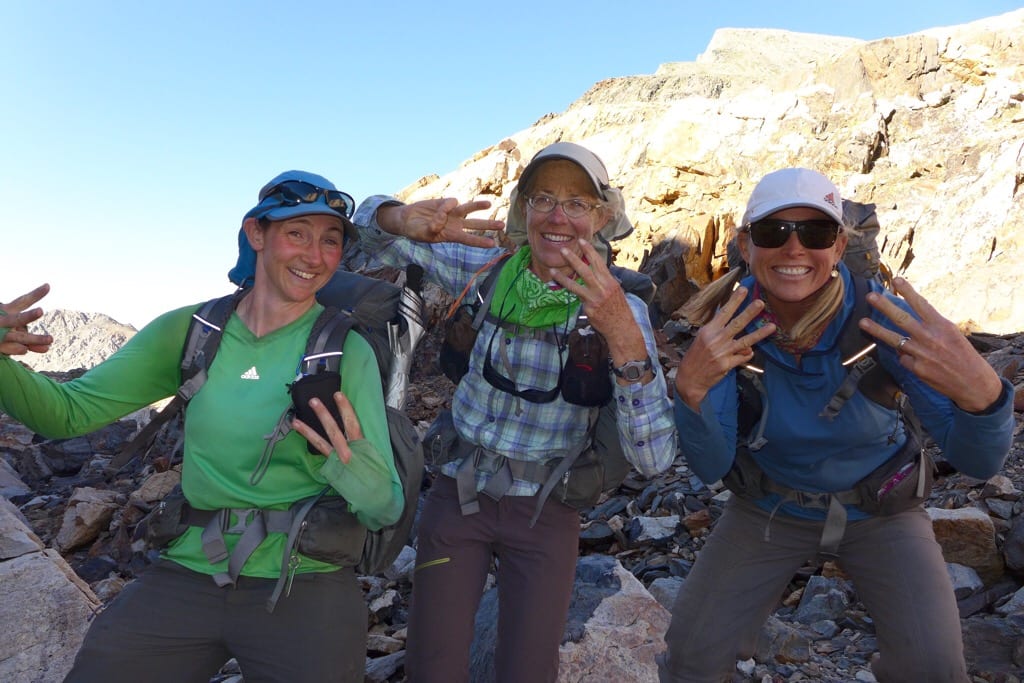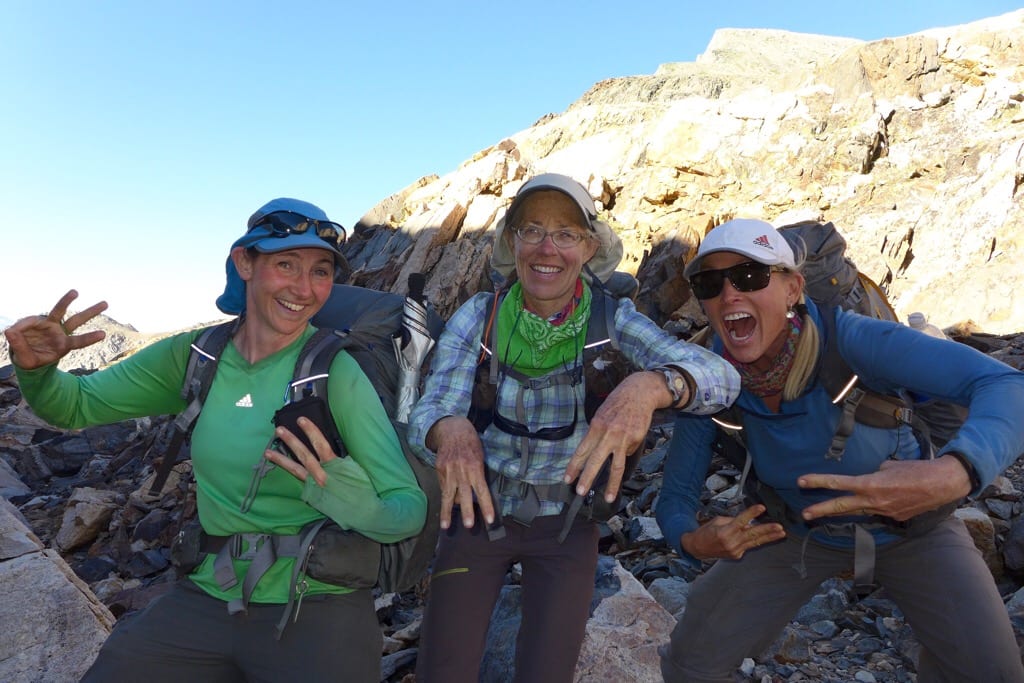 GEAR OF THE DAY:
Neo Air XTherm with Zpacks 10 degree bag wide width with added draft tube
Confession: I get cold at night when I backpack, but I have been stubborn and did not want to add more weight to make the nights comfortable. Well I caved and I am the happiest camper ever. I traded my pad for the Neo Air XTherm, a 4 season sleeping pad and a new Zpacks 10 degree wide sleeping bag with an added draft tube. The combo is very cozy, warm, and so comfortable. I now go to bed not dreading that it might get cold, but look forward to it. If you are a cold sleeper and hike in colder climates this might be a system to check out.
I know Why Not and Wired are most likely getting sick of hearing about how much I love my sleeping system each night.  A testimony.