"There is nothing more fascinating than going "over the top" at a pass – the thrill, the excitement, the mystery of what is beyond!"
~James Hutchinson, from the 1923 annual issue of the Sierra Club Bulletin
July 11
Tuolumne Meadows to Cascade Lake – 12.2 miles
Gaylor Lakes * Sierra Mine* Carnegie Institute Environmental area * skirt around Mount Conness and North Peak
Terrain today was gentle with many metamorphic rock changes. Red mountains of iron and red slate and granite mountains with turquoise glacial lakes paved our paths.
As we walked, I asked both Wired and Why Not what skills they had learned on this journey. It was fun to hear their observations and answers.
I know I have grown and changed taking on terrain that might have given me problems before like: steep traverses on granite slabs, down-climbing small chutes without someone there to spot and talk me through reaching to foot steps, and setting routes for others to follow. I feel that I now will be a better climbing partner for both my son, Grant and husband, Dan. I also feel connected and grounded to the rock, snow, water, and grass. There is an ease that I have gained.
It really feels good.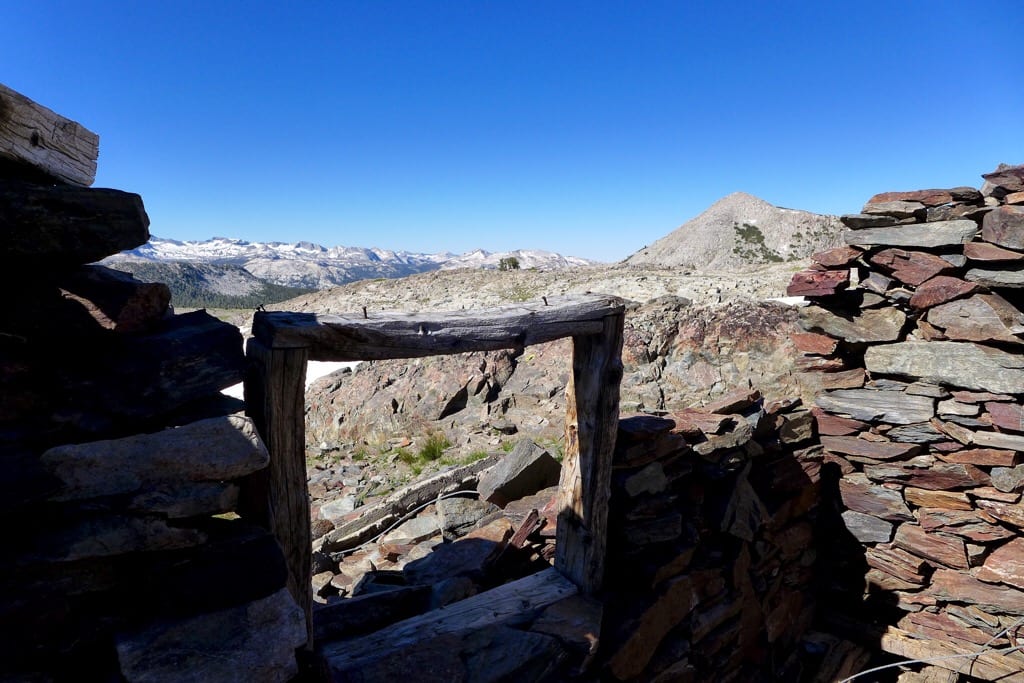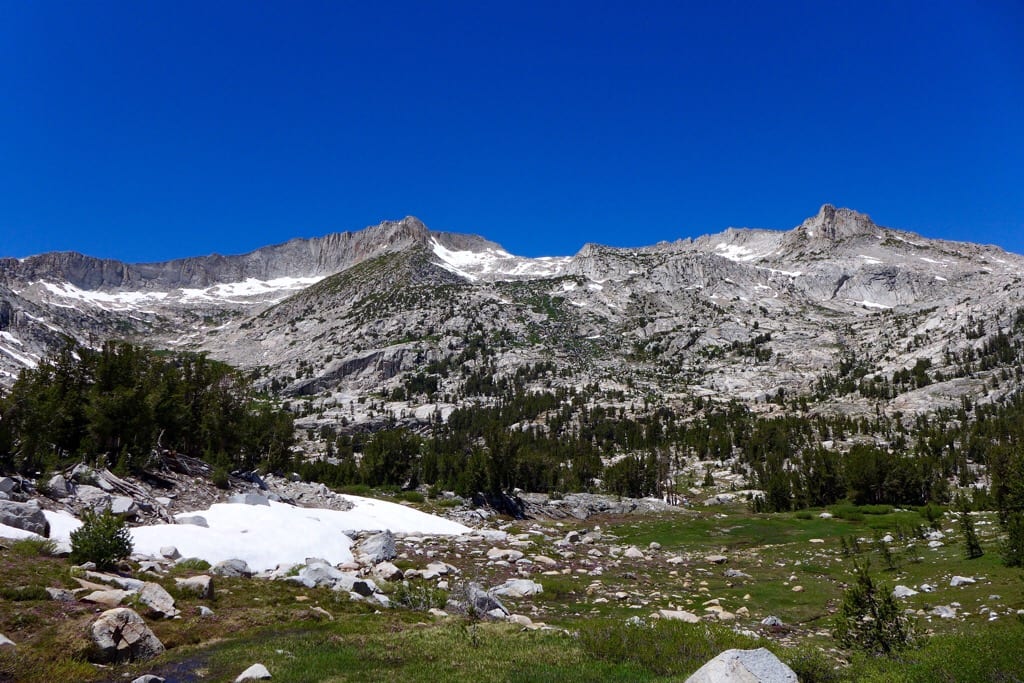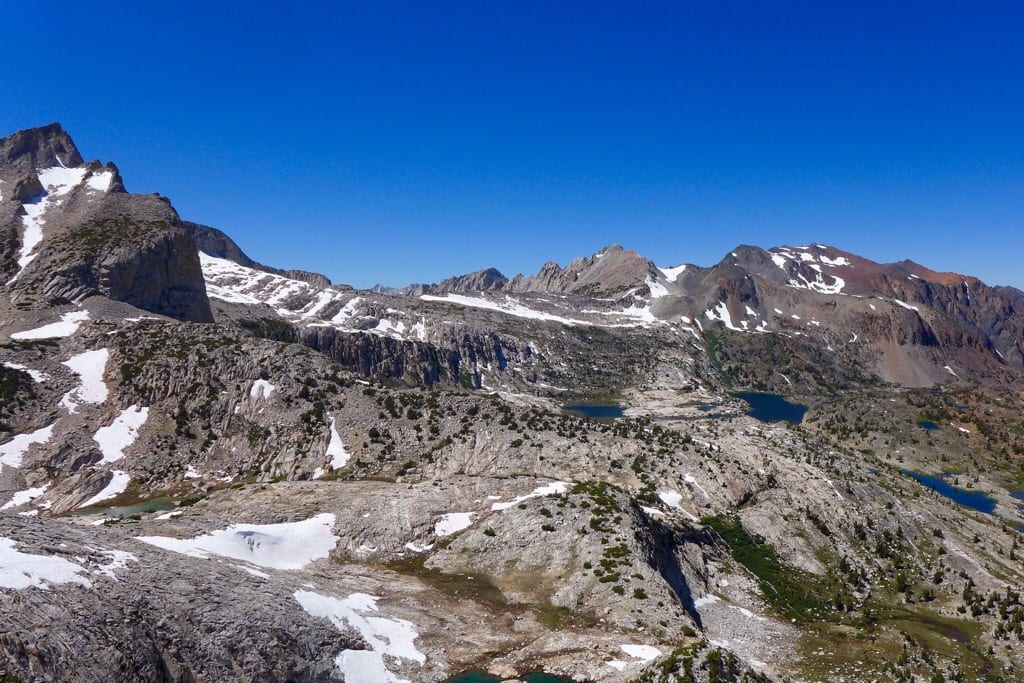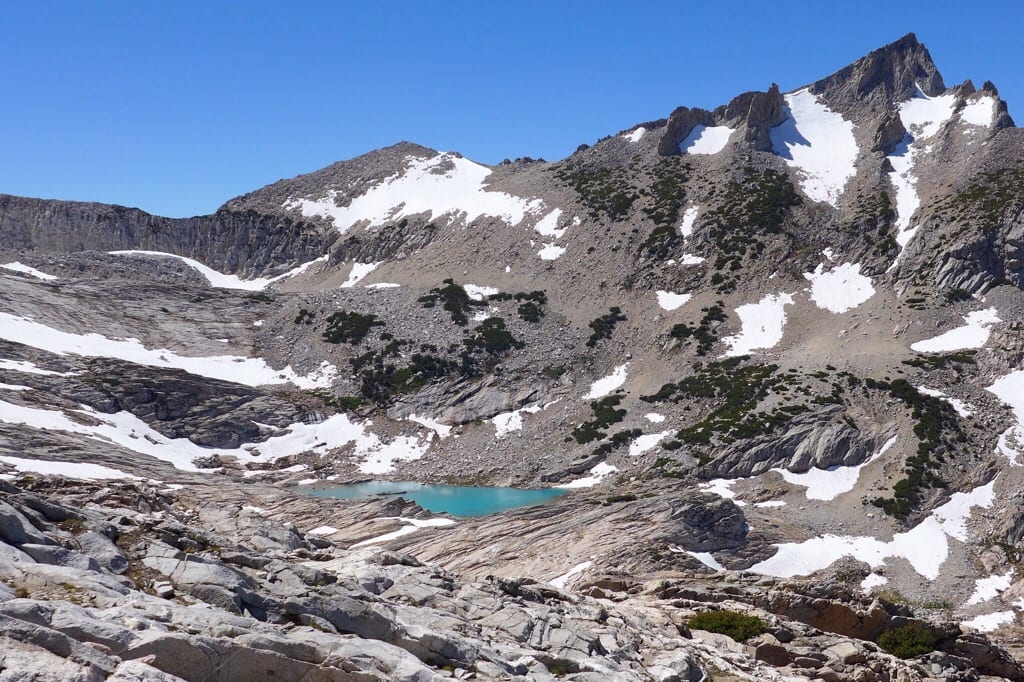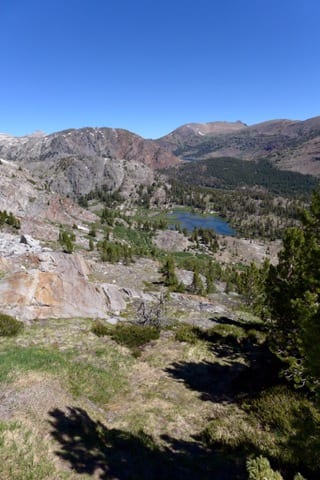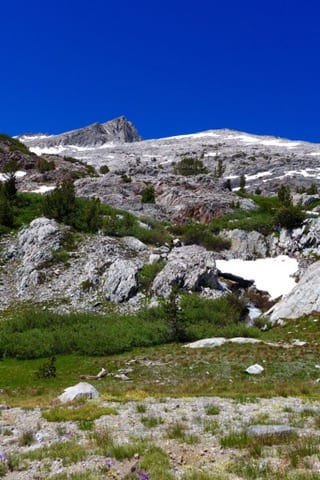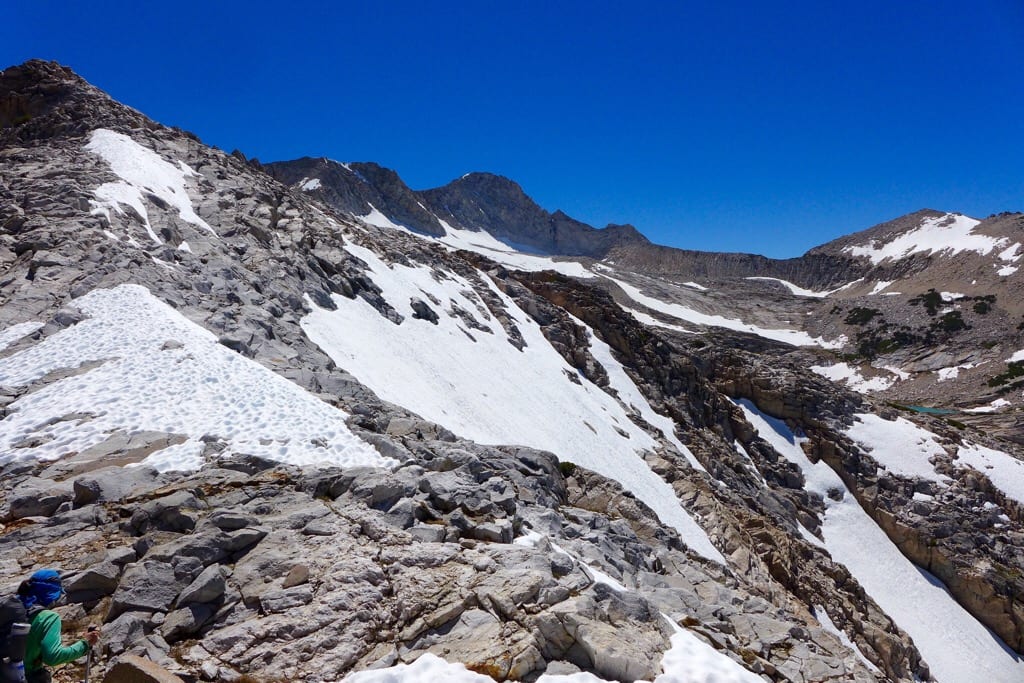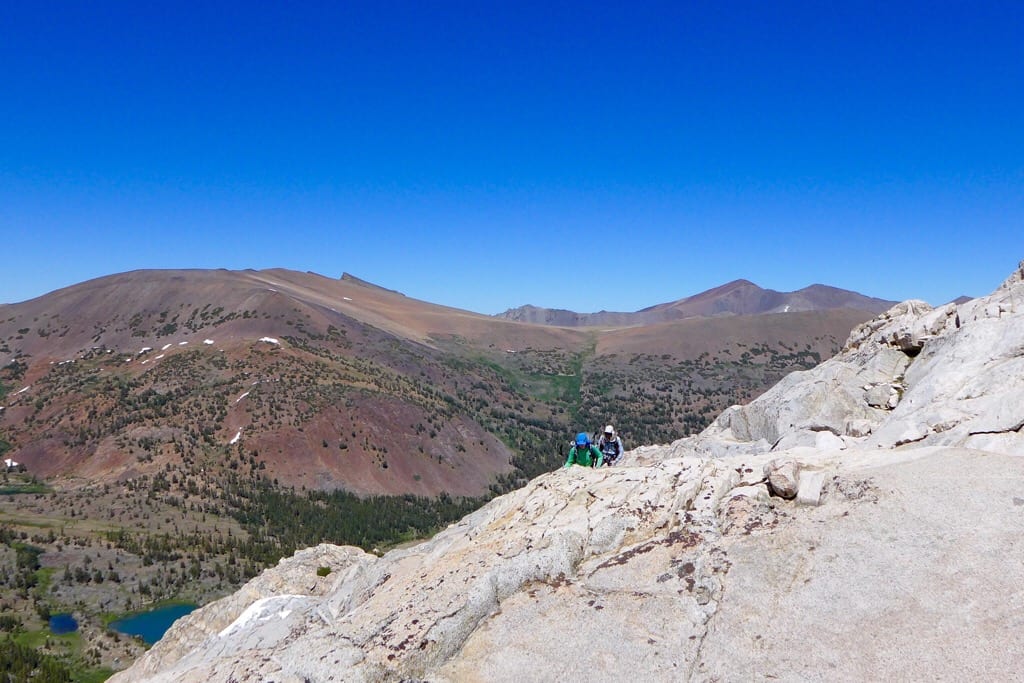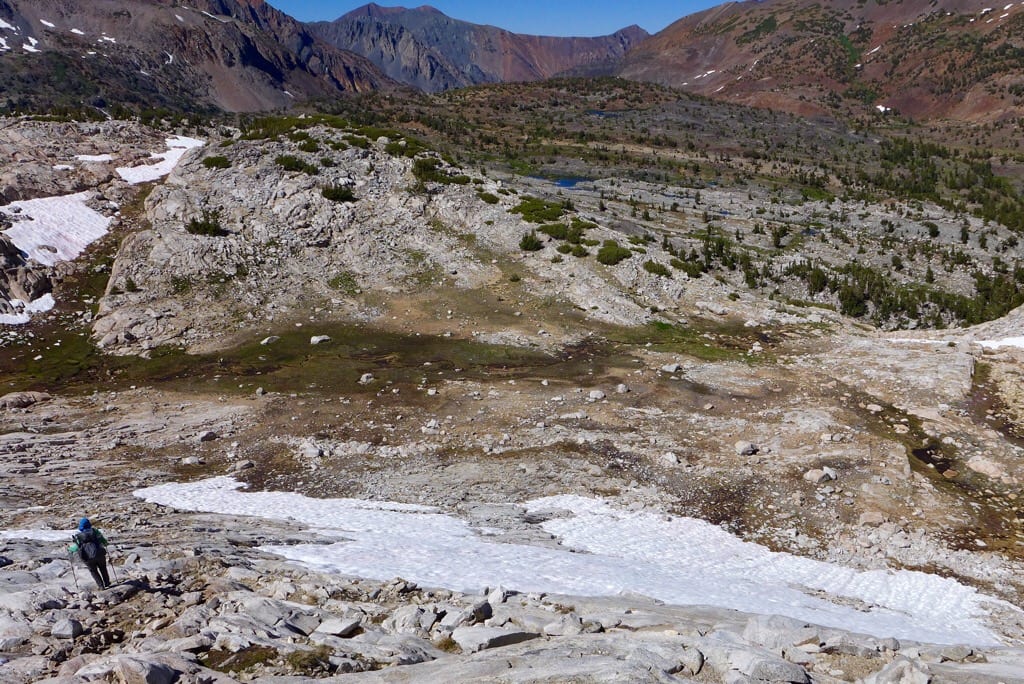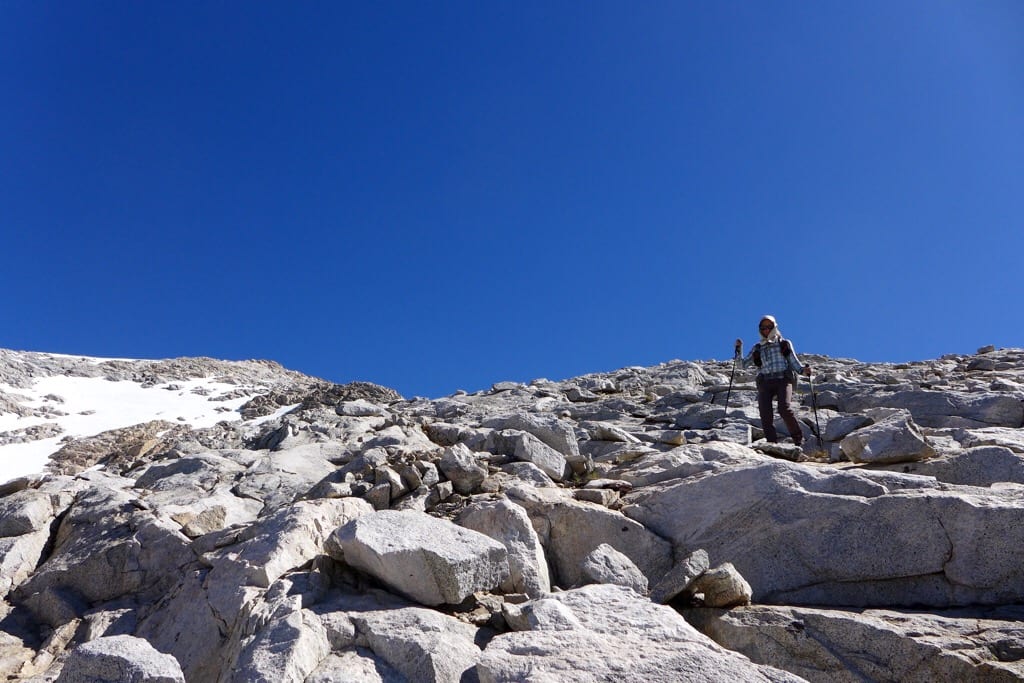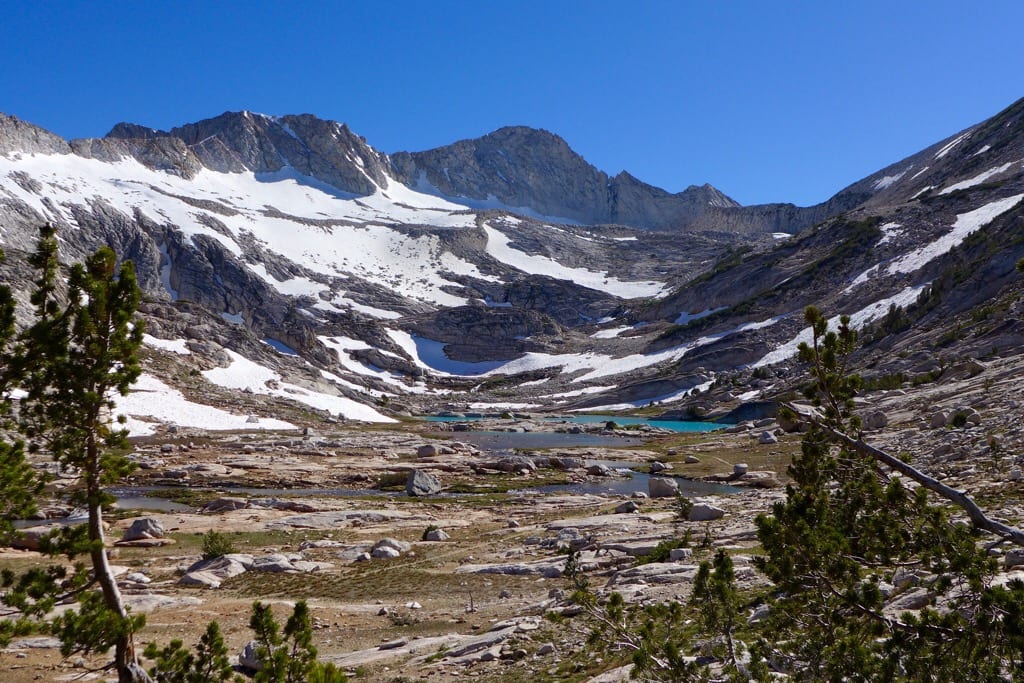 TIP OF THE DAY:

This is from Why Not:
To tell which way to face your tent, lay down on the ground before setting the tent up. Test to know which end to place to place your head. The big tip here is to stake your tent the same way after you get up.