There's a sunrise and a sunset every single day, and they're absolutely free. Don't miss so many of them.
~Jo Walton
July 9
Blue Lake to along Rafferty Creek – 18 miles
Blue Lake Pass * Yosemite National Park * Lewis Creek * Vogelsang Pass * Tuolumne Pass
Just as I packed up my last bit of gear and turned my head, the most glorious orange sunset filled the sky highlighting Blue Lake and the entire Ritter Range. Hiking is sometimes like that. In one moment it makes every thing in the world right. All the tiredness, cold and heat just drift away. This morning is why I am here.
We entered Yosemite with ease enjoying classic granite domes, cascading water, large junipers, and thick lush forests.
As I climbed Vogelsang Pass, my heart and chest were full with happiness from the climb of infinite and immense beauty.
Tomorrow we are resupplying in Tuolumne Meadows completing 4 of the 5 sections of the Sierra High Route. That is very exciting.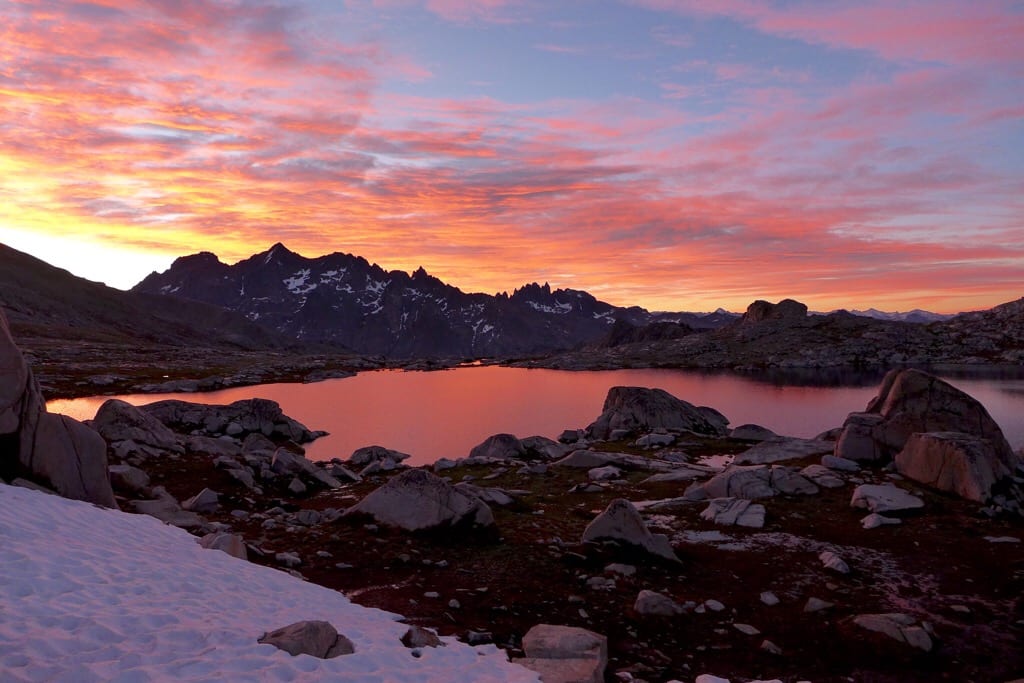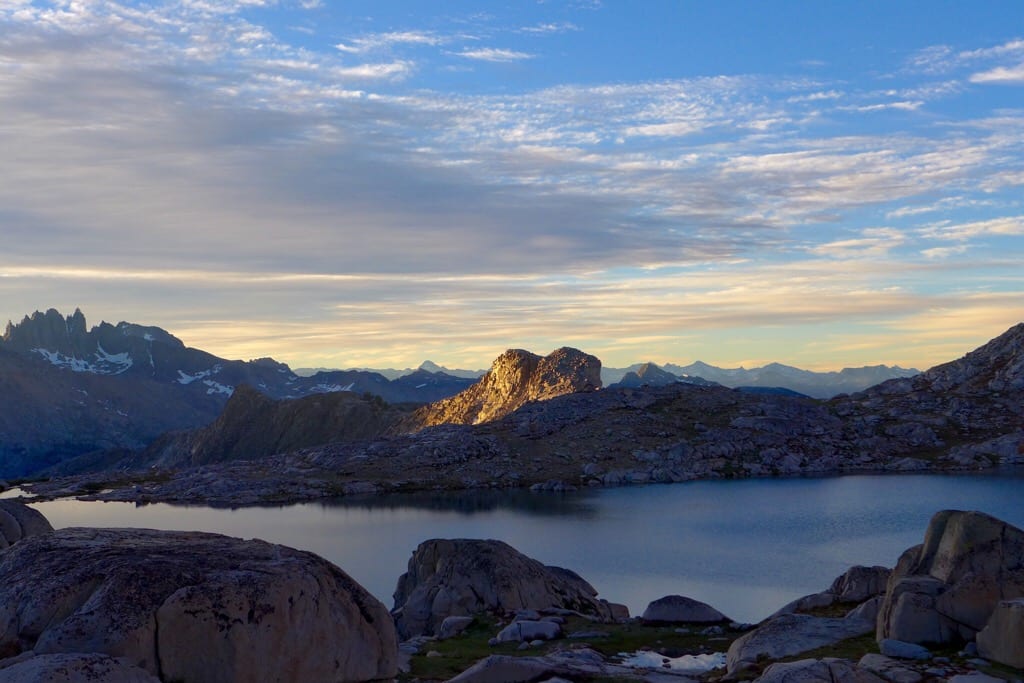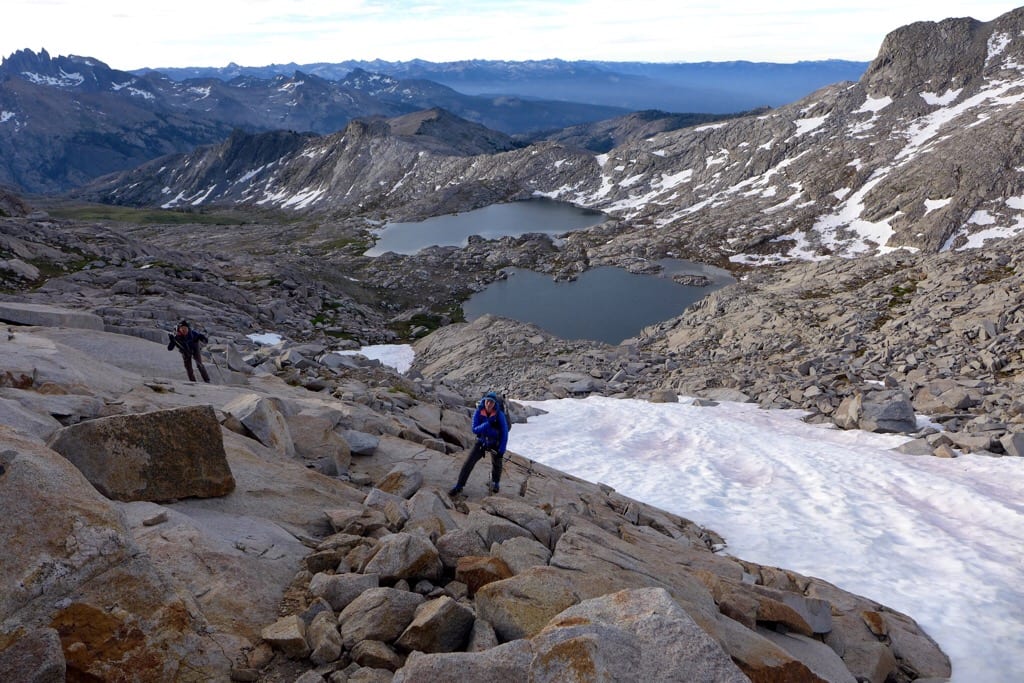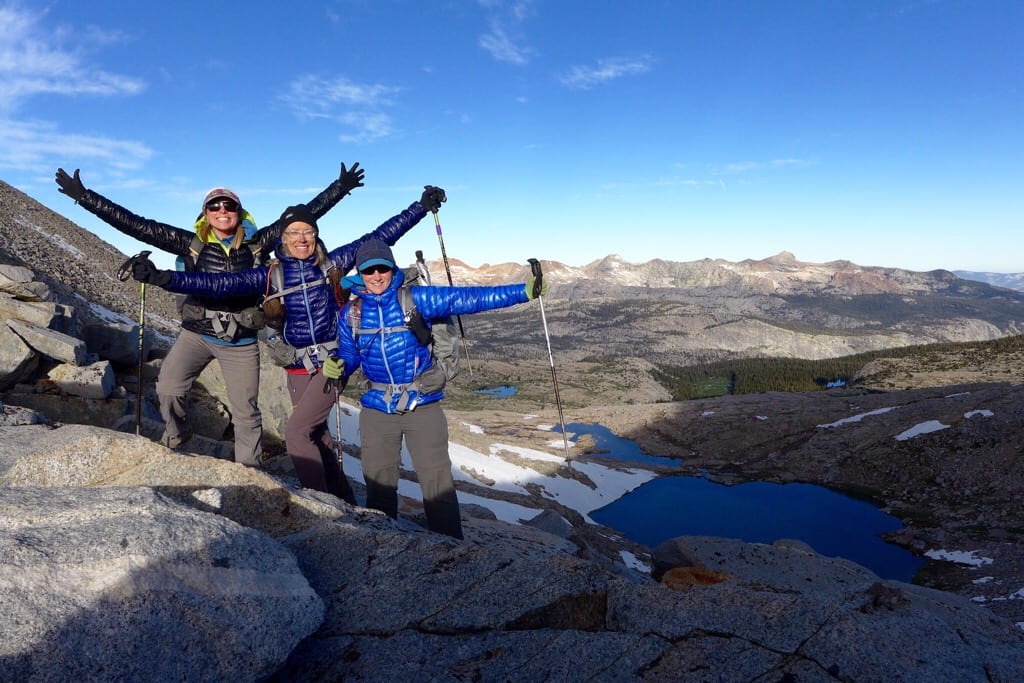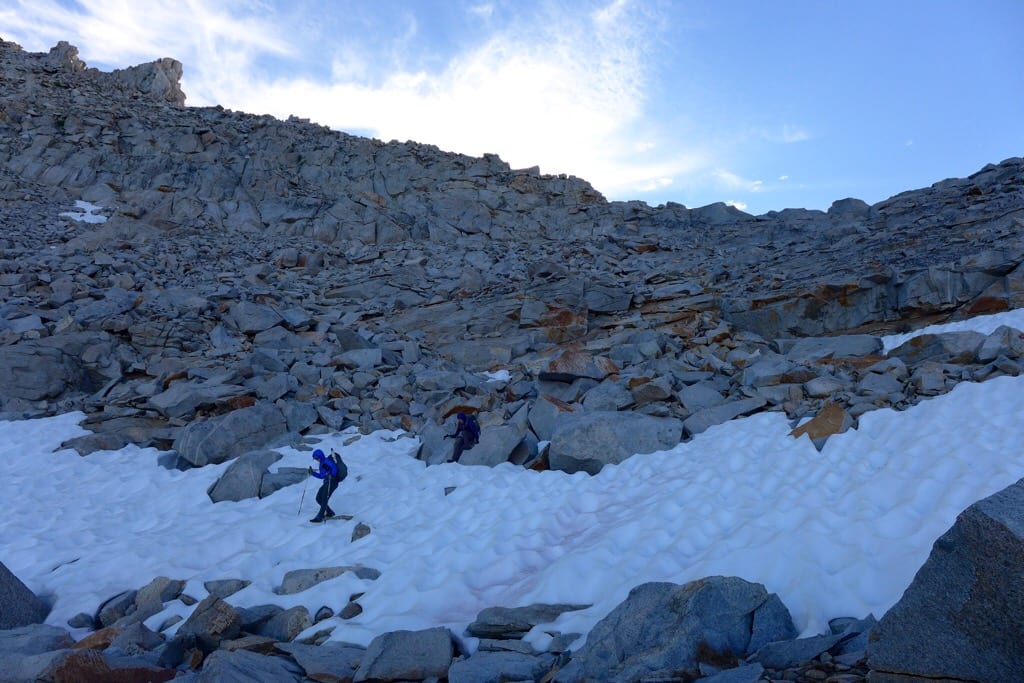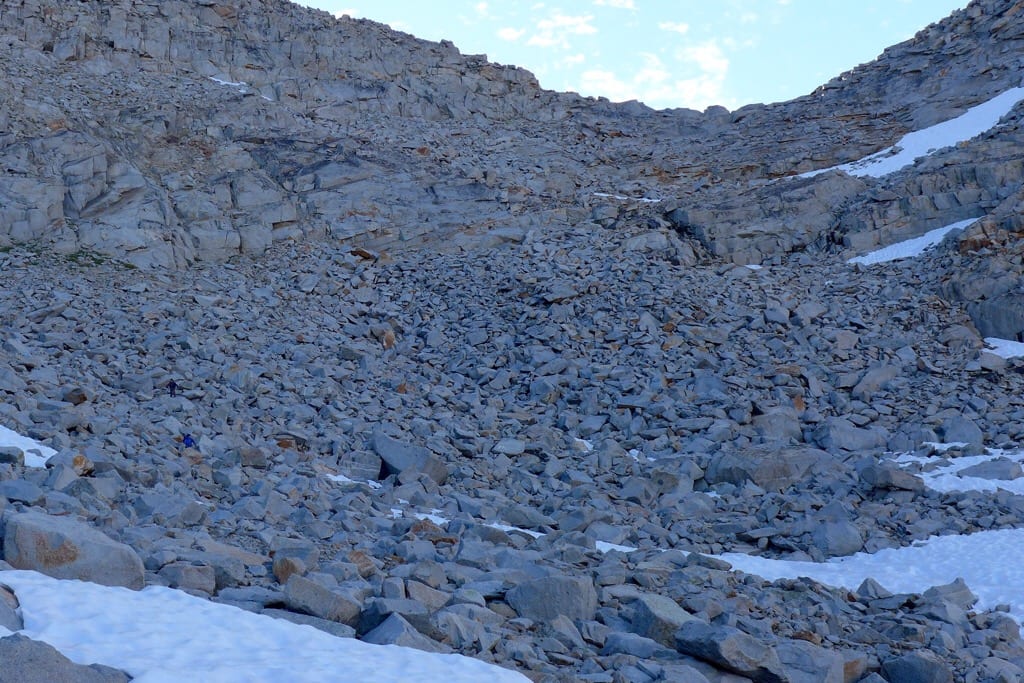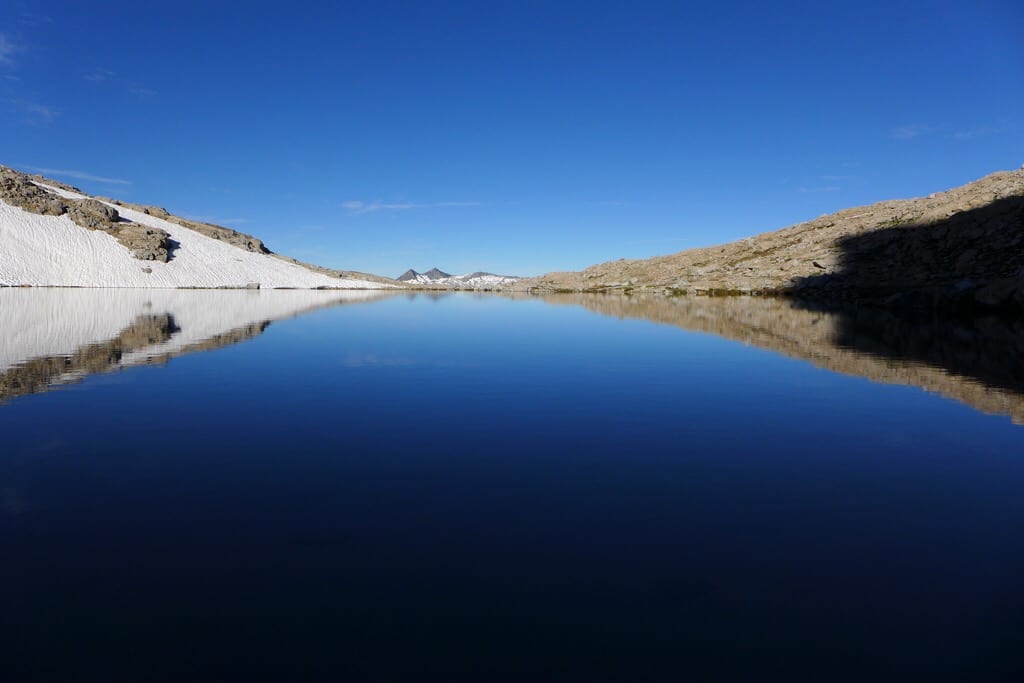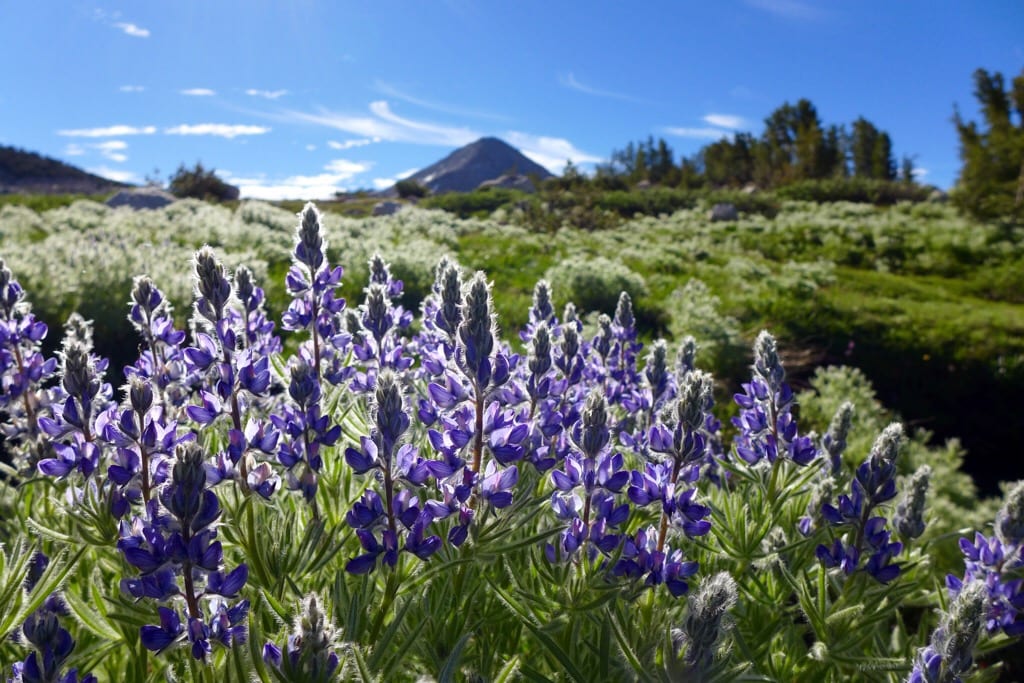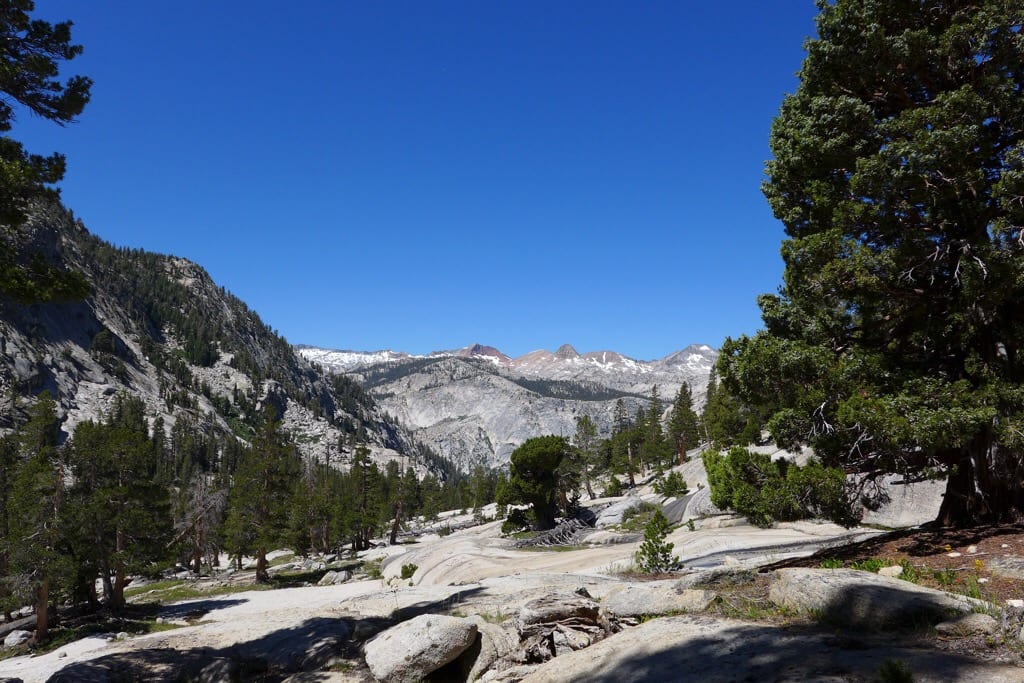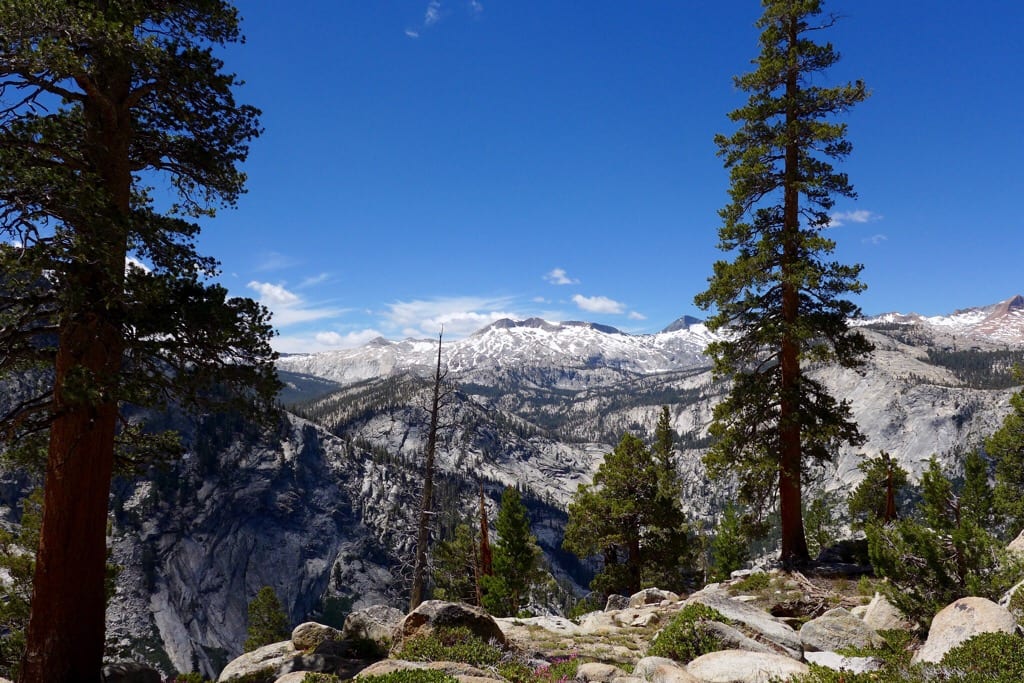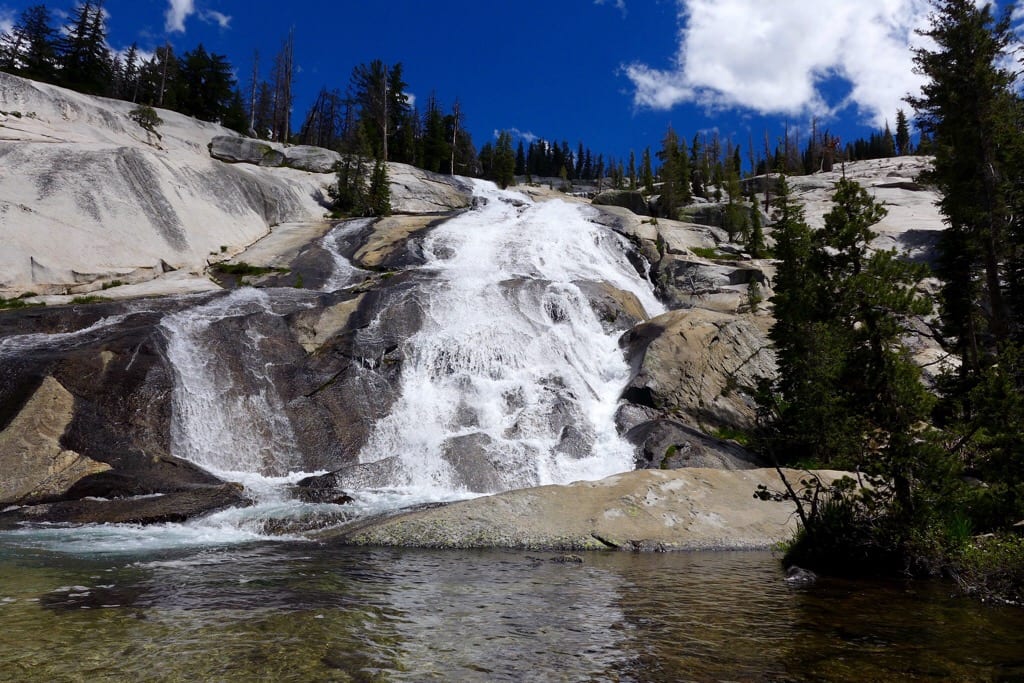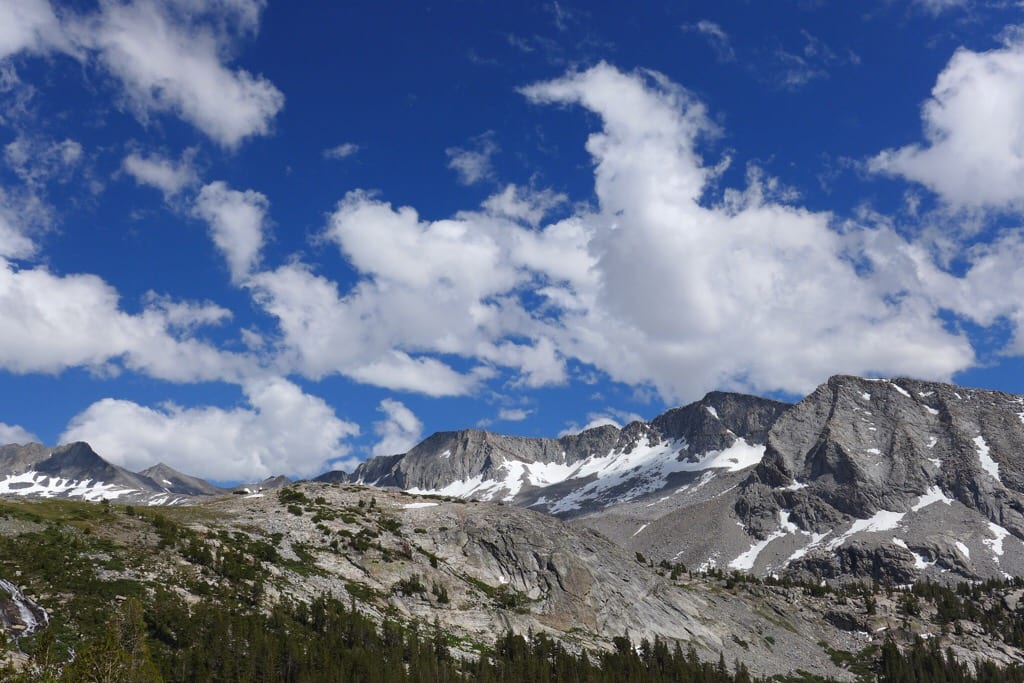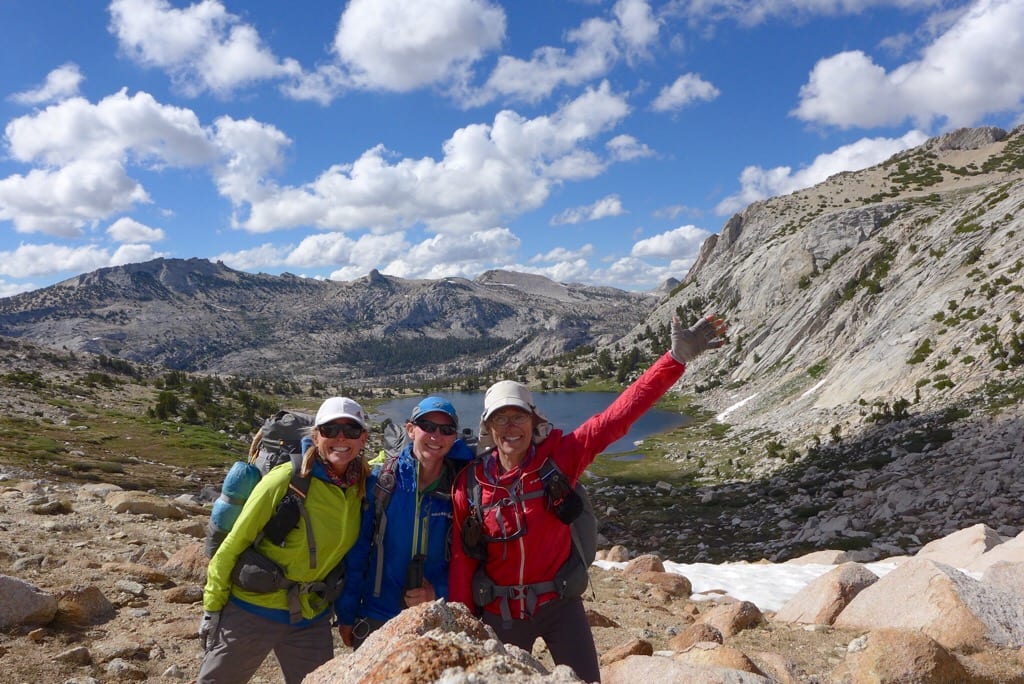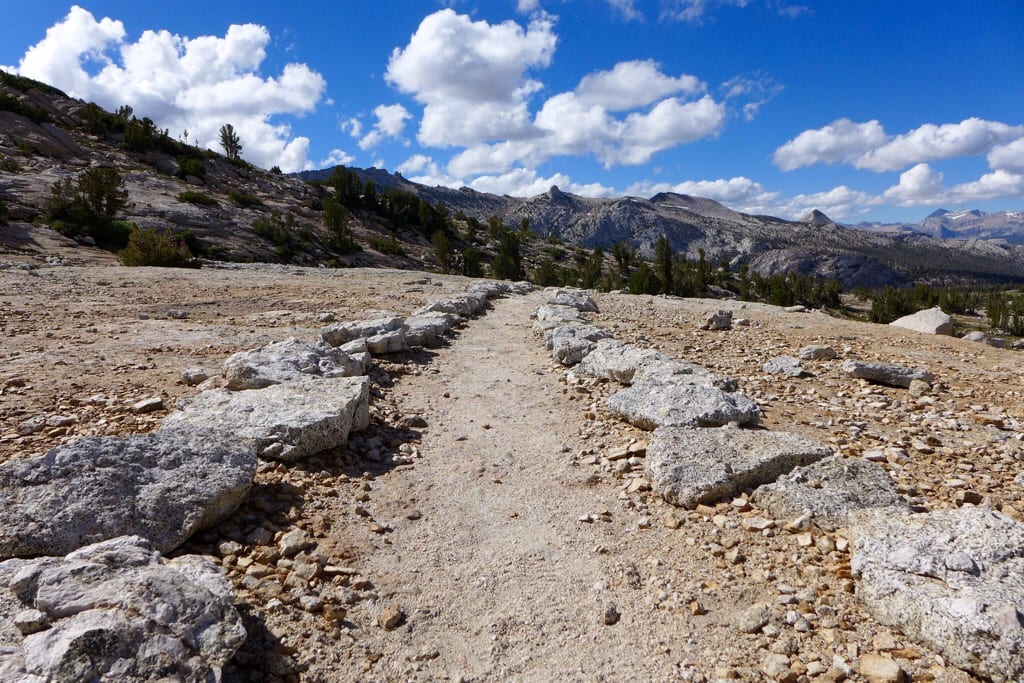 GEAR OF THE DAY:
Trail shoes – La Sportiva Bushido
Both Wired and I are using the Bushidos on the Sierra High Route. They have held up to the demanding and rugged terrain, are grippy on snow, mud, and rock, have given us no blisters or discomfort, and dry quickly. I like the midsole support to keep the tendons in my feet happy.