"I have never been on a hike before where every day I feel like stopping early."
-Why Not
"Who would want to leave this to go to Tuolumne?"
-Wired
July 8
Tarn below Lake Catherine to Blue Lake – 6.1 well-earned miles
Twin Island Lakes * Bench Canyon
Not a single pass crossing today.
Buuuuuutttttt…
The route today is known to be tricky with lots of class 3 climbing opportunities and a deep lake ford. My goal was to not lead these ladies into an uncomfortable situation. In a few places I didn't feel great where we were so we all 3 used Gaia GPS on our phones. I didn't feel guilty, but I do have to admit it took some of the fun out of the day's hike.
We hit our goal of the day, Blue Lake right after 4:30 and all of agreed not to push further. This place is just too good to pass up.
I am sitting in my tent in one of the most perfect pitches ever. Wired said it would be THE PERFECT ONE if she had cell service!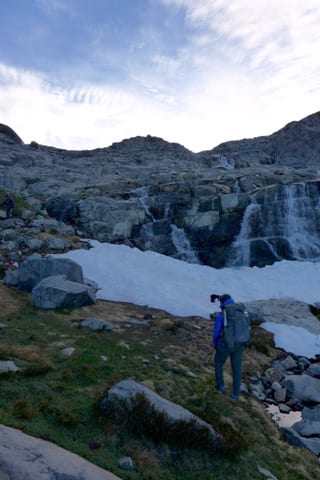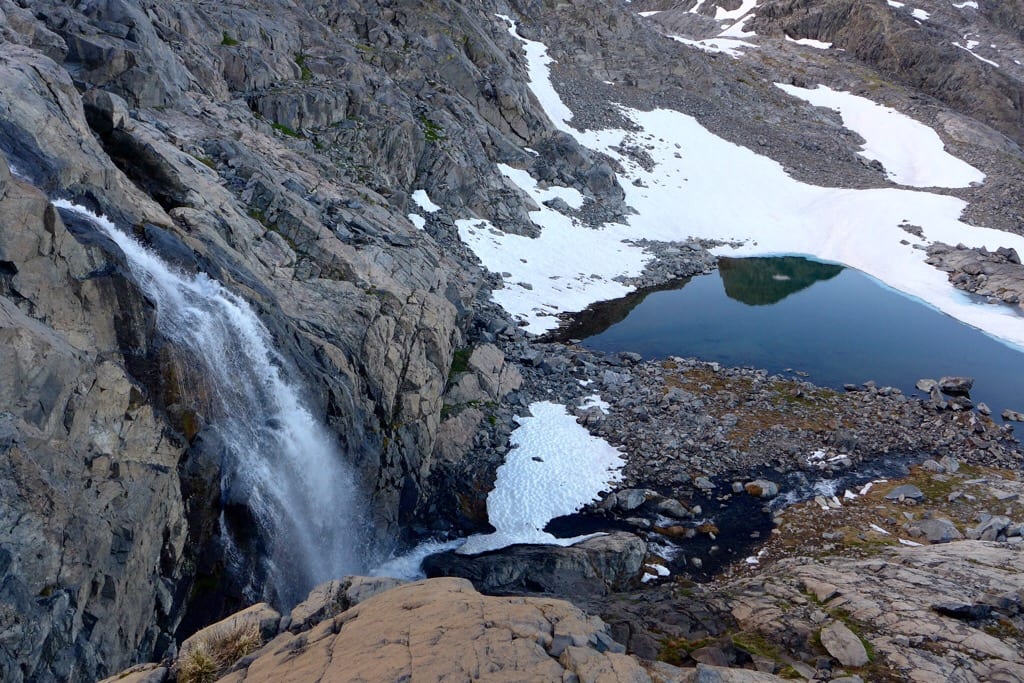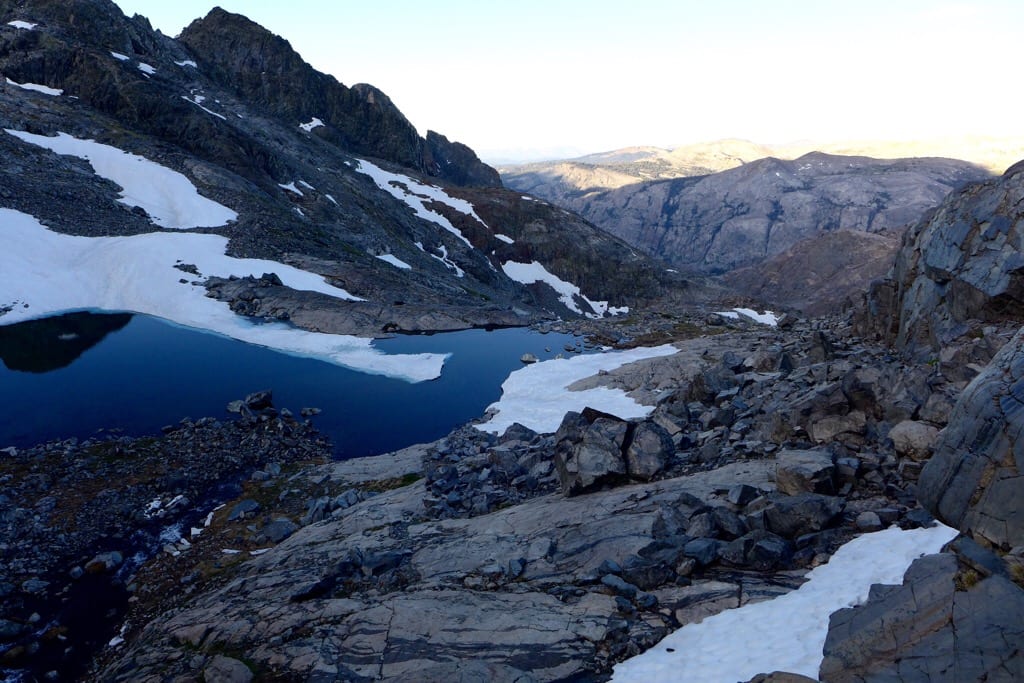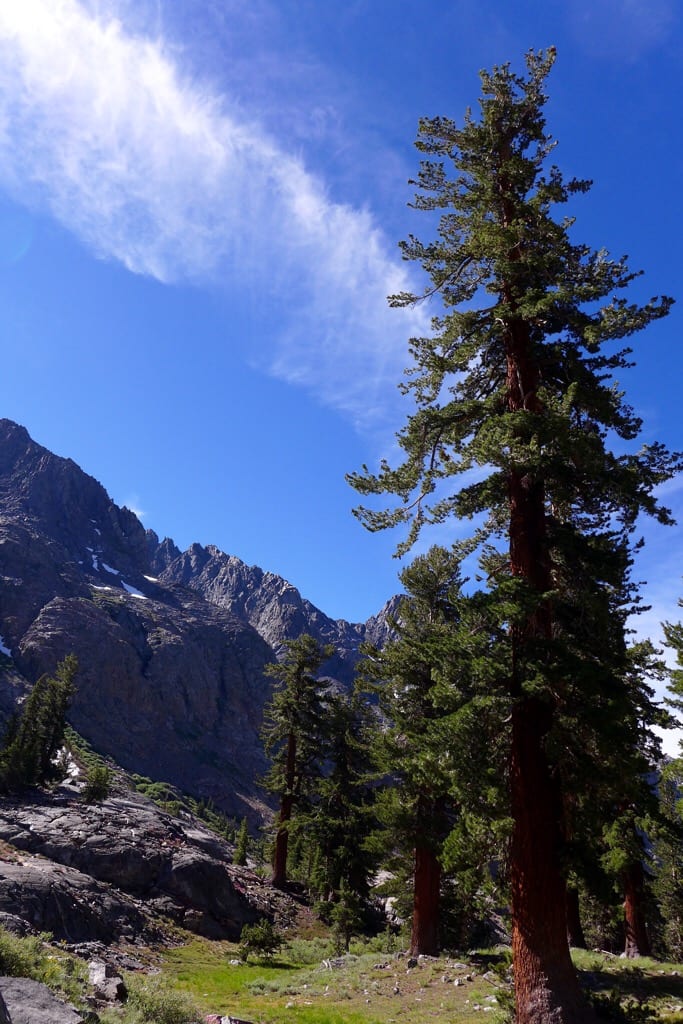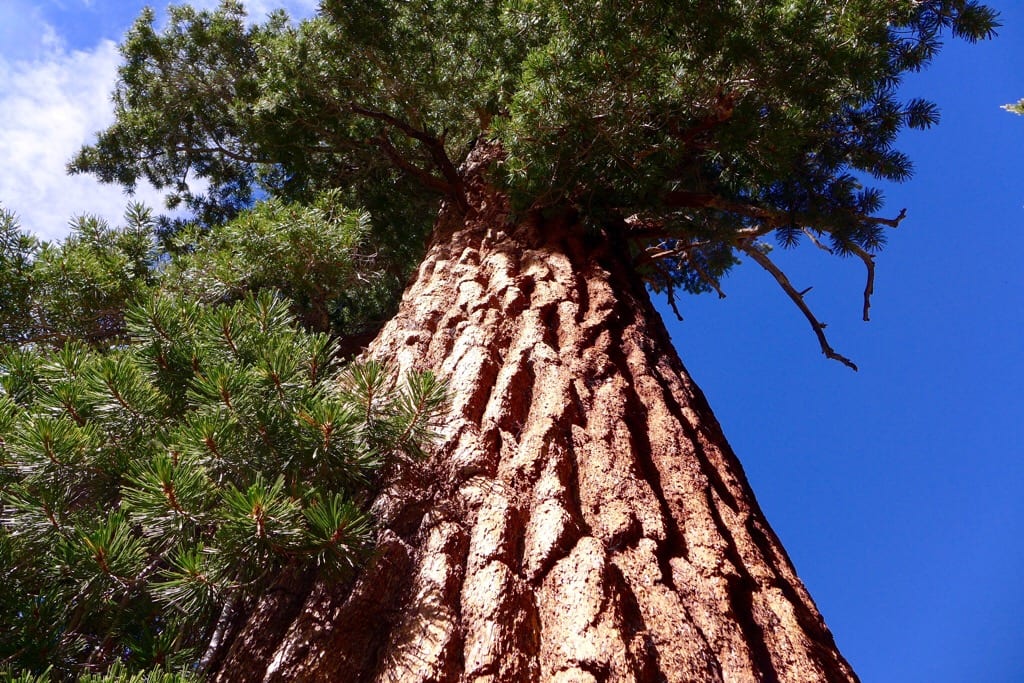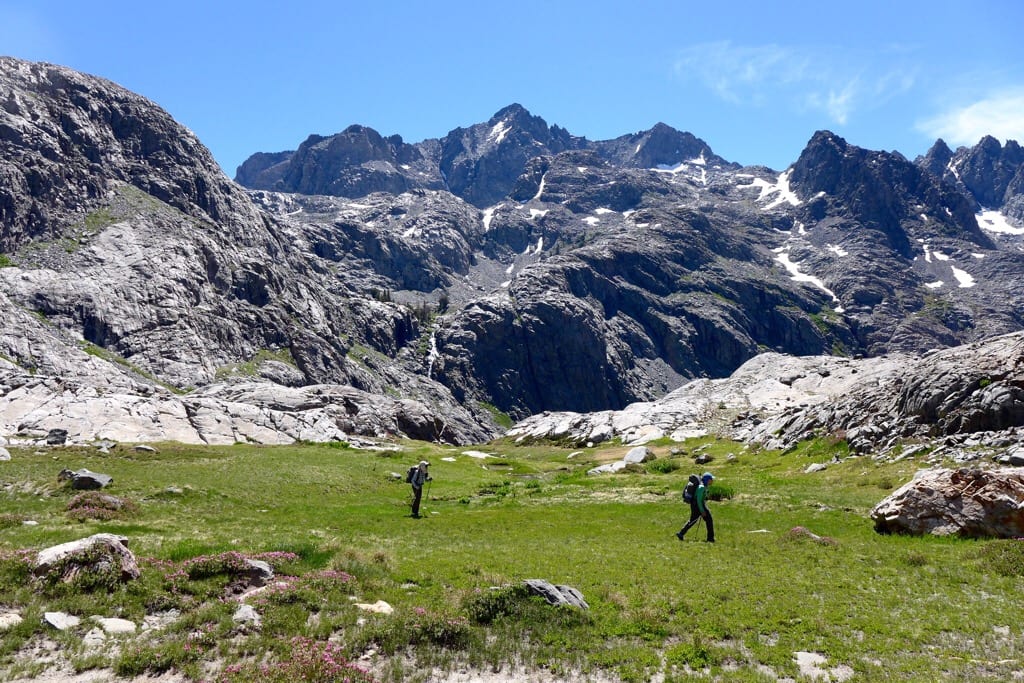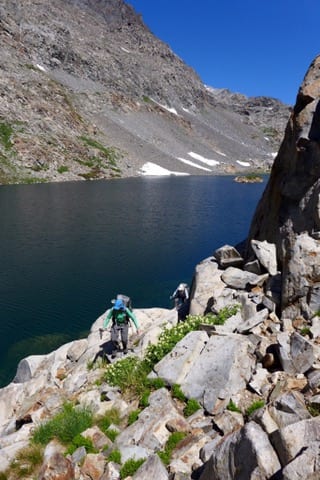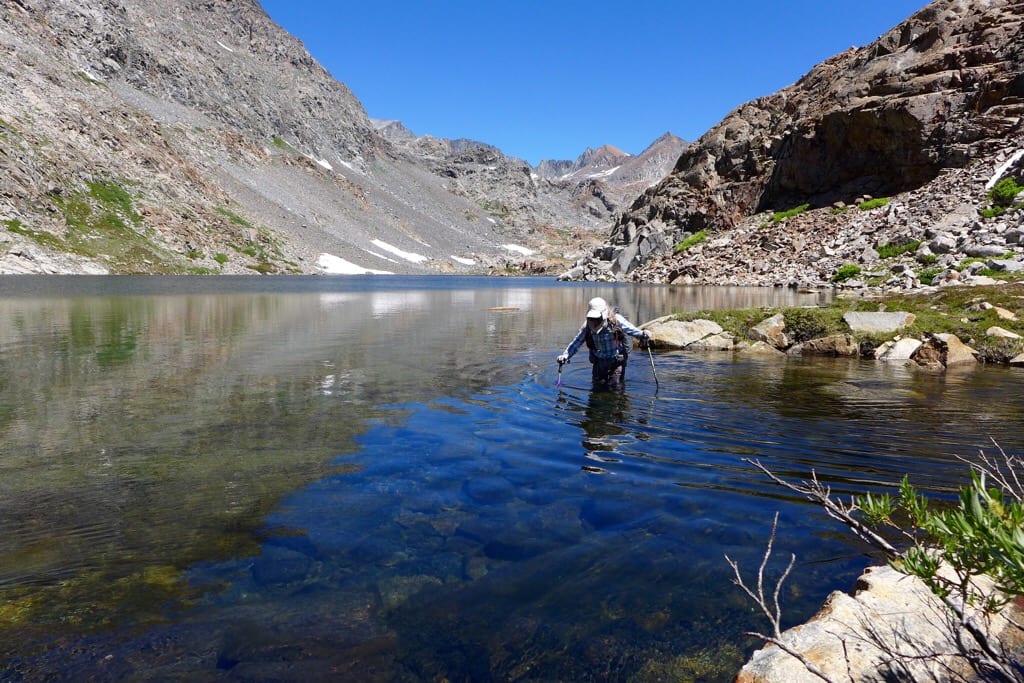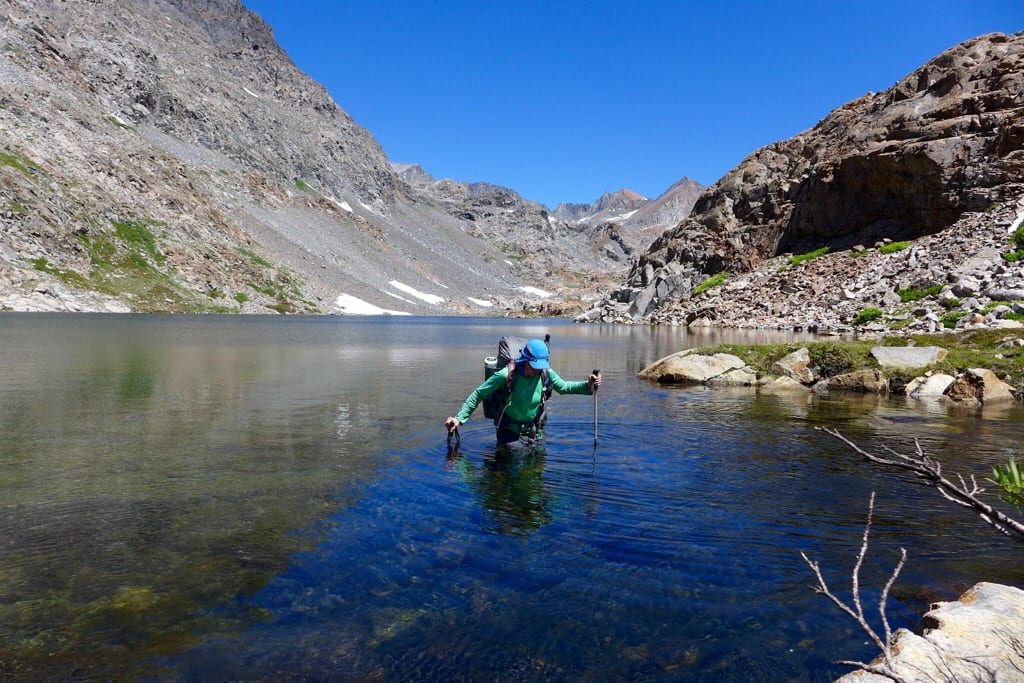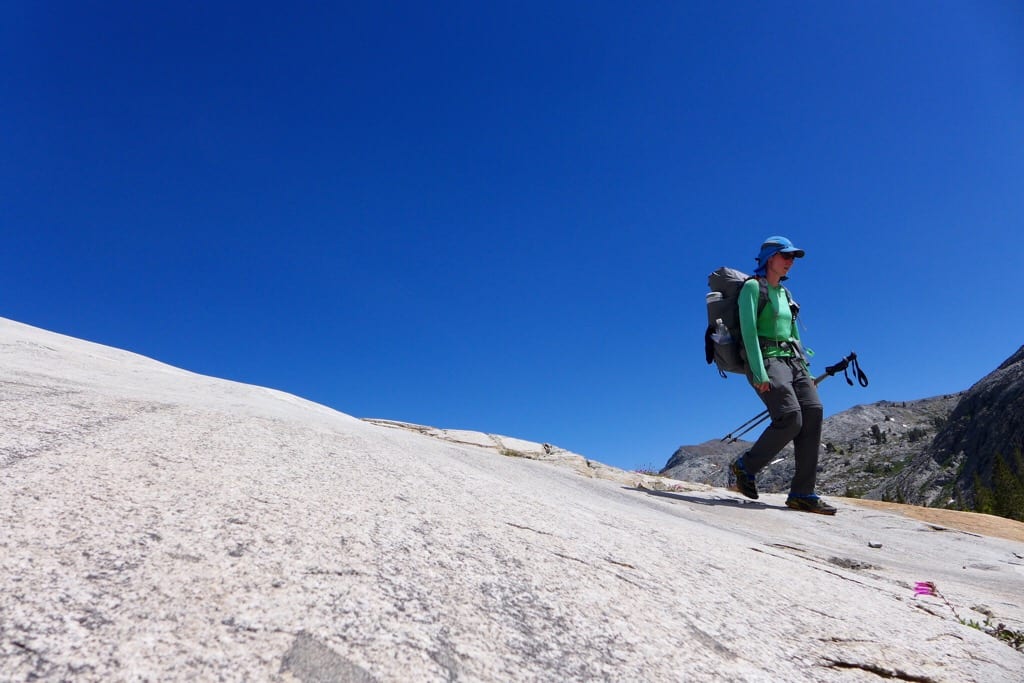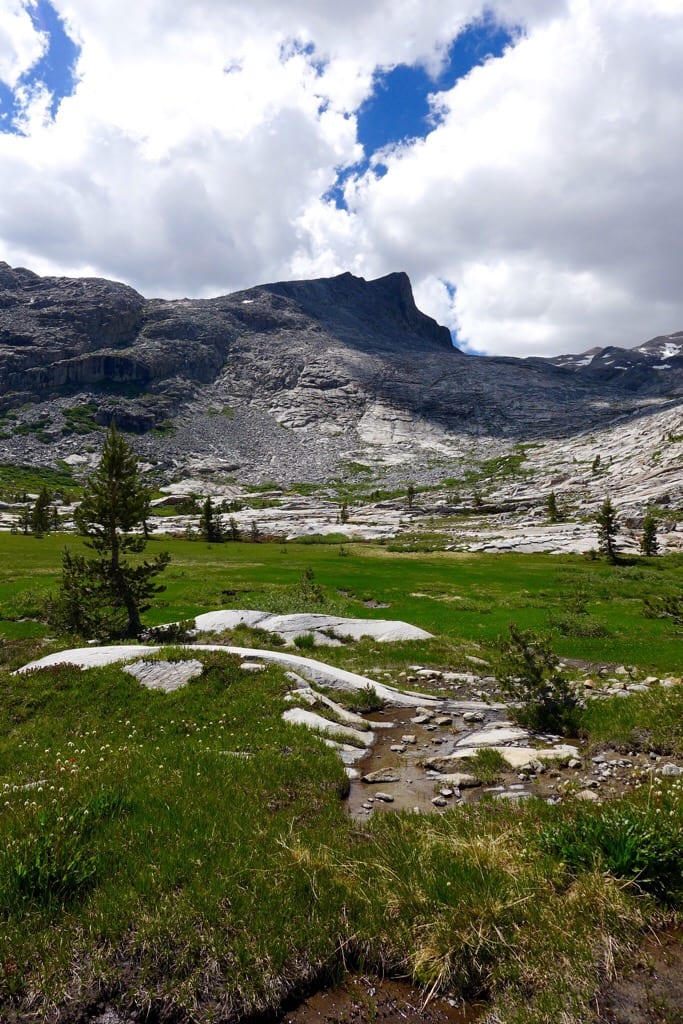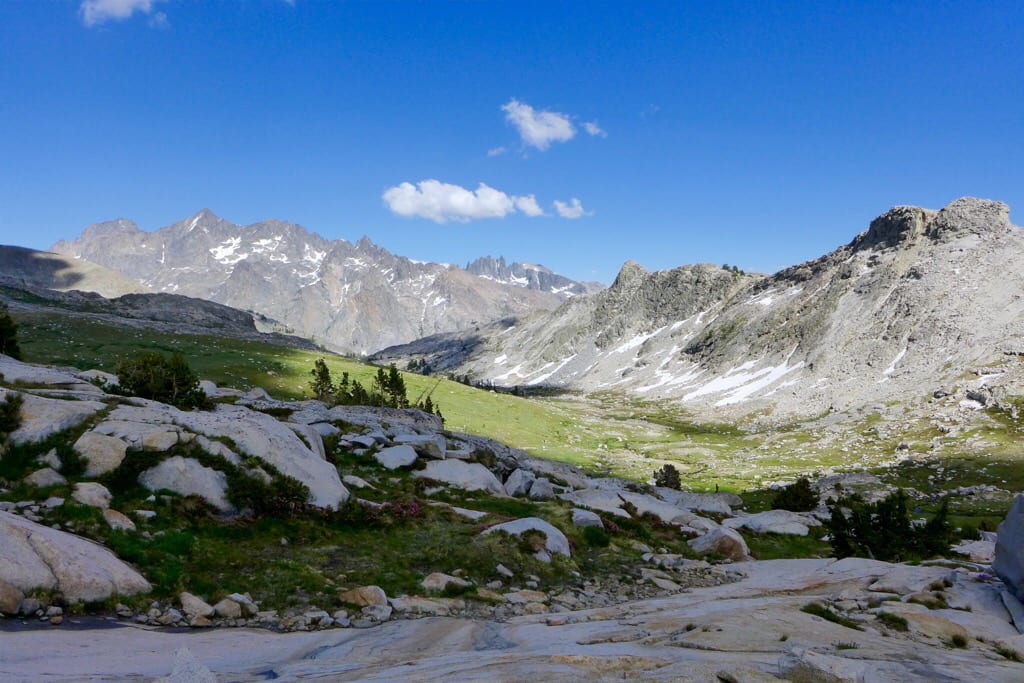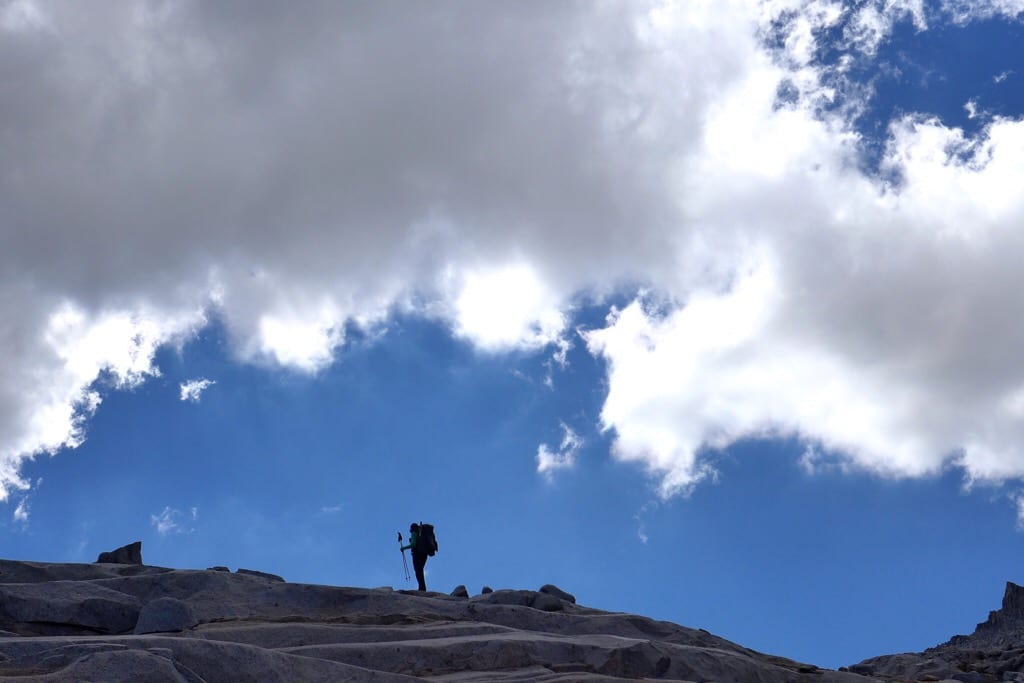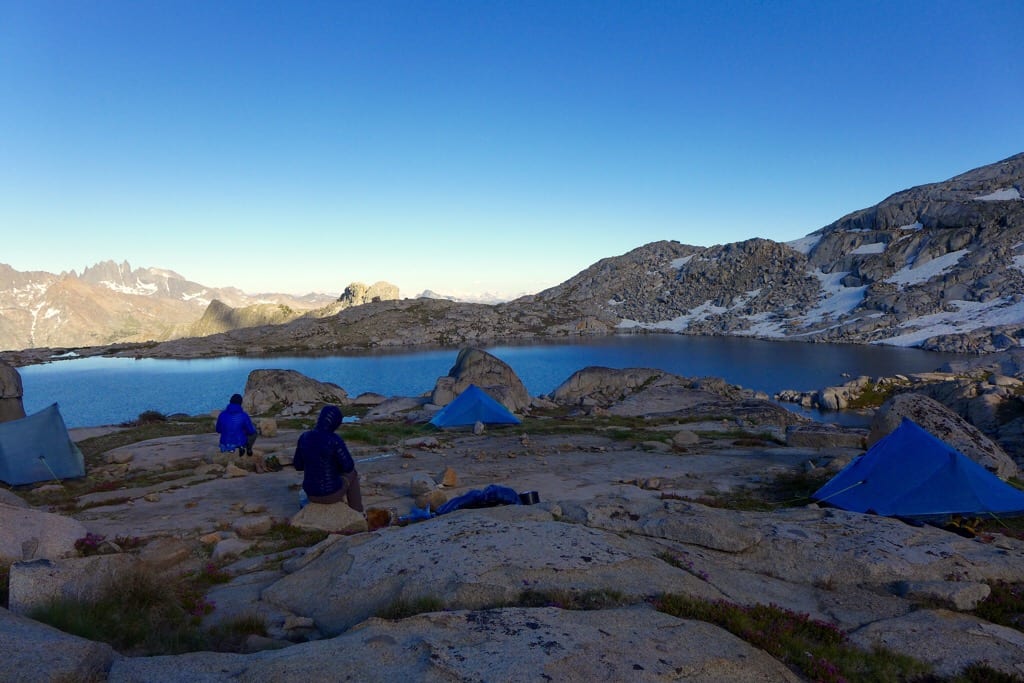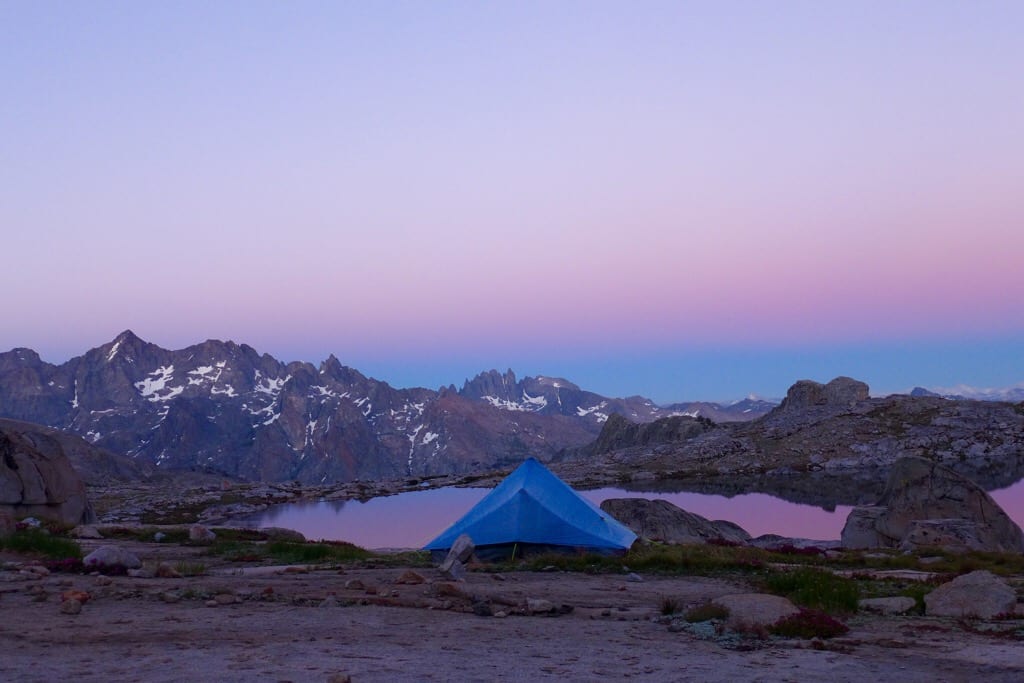 GEAR OF THE DAY:
Bamboo Spoon
Today's gear is a spoon, but no ordinary spoon. It is a bamboo spoon. For those of you that hate metal in your mouth, this just might be for you. For some reason my metal spork was cutting my upper lip. I tried this spoon available at Gossamer Gear and I love it. The handle is long for dipping into quart size bags, it is strong, easy to clean, and lightweight.