"Move 100 feet to the east, where a steep and loose defile plunges 100 feet before debouching onto a talus slope or short snowfield. Clamber down this section."
-from the Sierra High Route guidebook describing the descent of Whitebark Pass
July 7
Below Minaret Lake to tarn below Lake Catherine  – 9.6 miles
Minaret Lake * Iceburg Lake * tarn below Banner and Ritter * Whitebark Pass * Unnamed Pass * Glacier Pass * Lake Catherine
-Major day.
-We are bushed.
-The wind is cold and fierce. The temps are very cold.
-We creatively found tent spots on granite, thanks to Wired's magic way of using rocks in place of  tent stakes. Snow has made finding a place to camp most difficult
-Did I say I am tired?
-I think I could eat everything in my bear canister.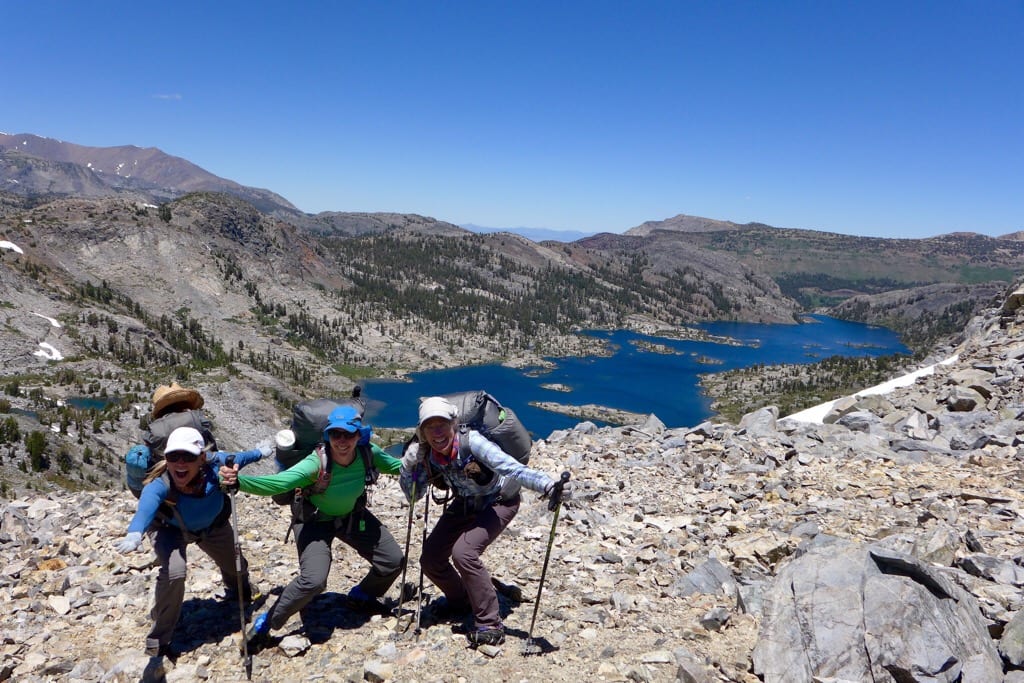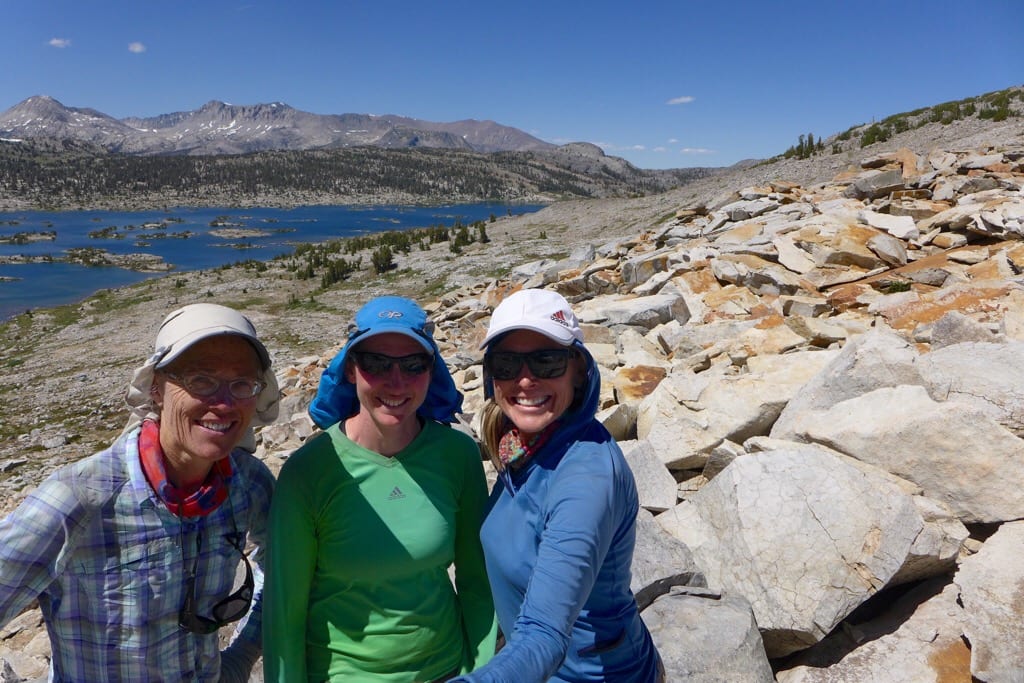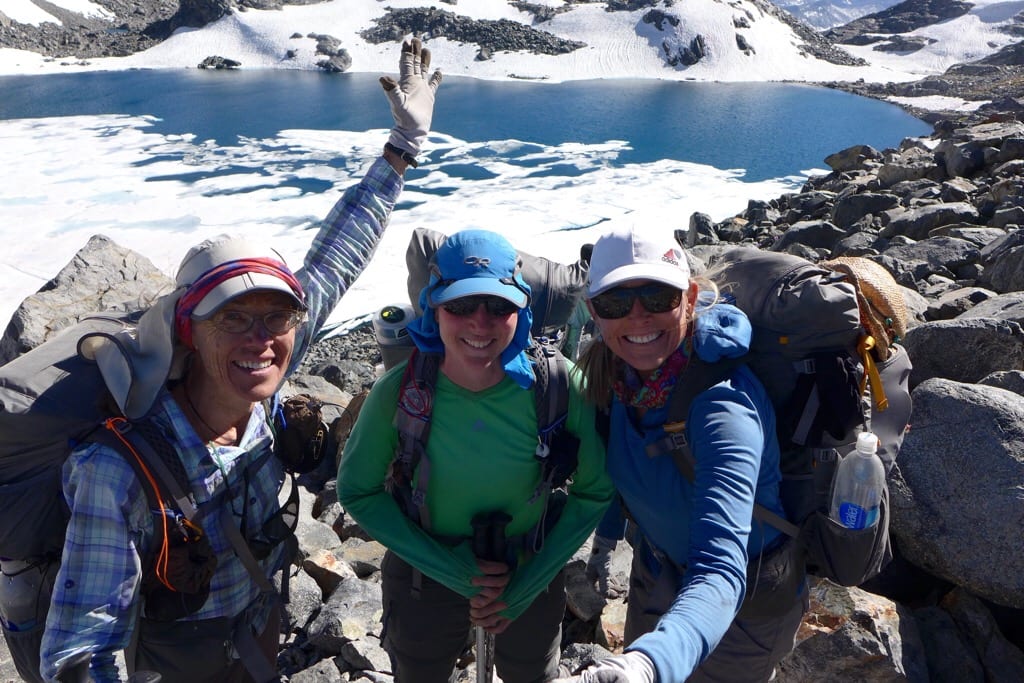 I thought I would start featuring  a piece of gear, tip, or food on the trail that I particularly think is fantastic. Here is the first one:
GEAR OF THE DAY:
Snowline Light Microspikes
I have used these every day on soft snow, hard icy snow, and hiking on rock between snow patches. We  could not have done this route early season without them. We call them our magic feet when we have them on.
They are a few ounces lighter than Katoola microspikes (the rubber and spikes are a bit thinner) and performance and fit wise I can't tell a difference. I am a big fan!