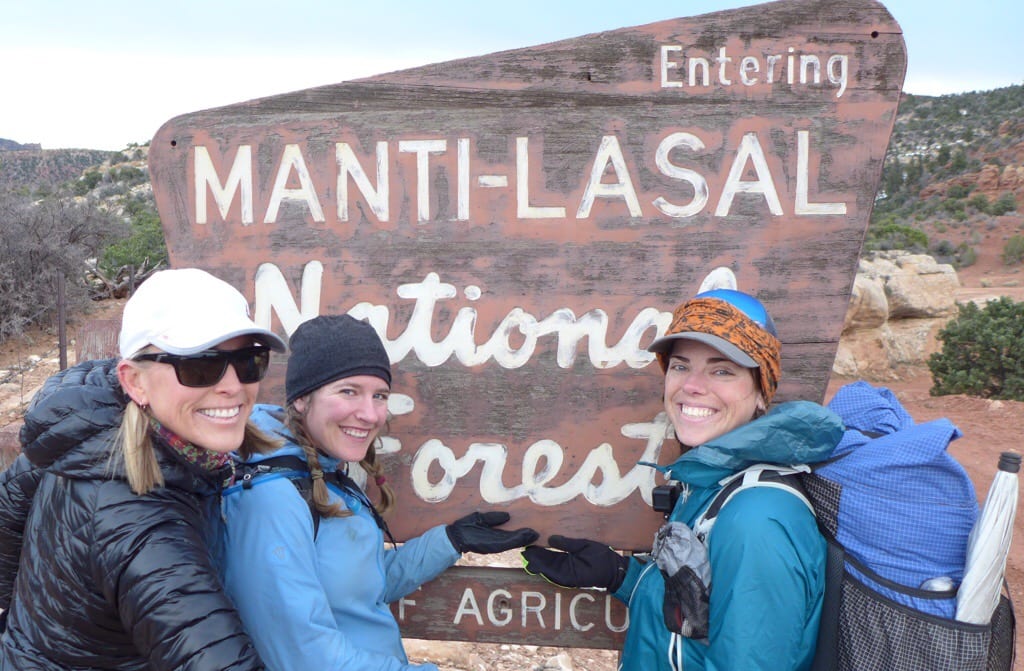 A truly happy person is one who can enjoy the scenery while on a detour.
March 22
4 WD road to Trail Canyon Trail, Trail Canyon Trail to Dark Canyon – 20.3 miles
We camped tonight in Dark Canyon just in time before it started snowing. OH ya. It is cold and I am SO thankful for my tent, warm dinner, and cozy sleeping bag.
I just love hiking with Bubs and Drop n' Roll. They are quick to make good decisions, but take the time to plan ahead. They often look at the very simplest, disgusting, or hardest of things and literally bubble with the delight and joy of a child, always focusing on the positive.
Crazy right?
But true.
Our detour today was God sent. Today I was filled with the sheer pleasure of just walking. It is why I came.
Big day tomorrow going through the length of Dark Canyon with mostly all cross-country miles.
This canyon has been on my bucket list for years.