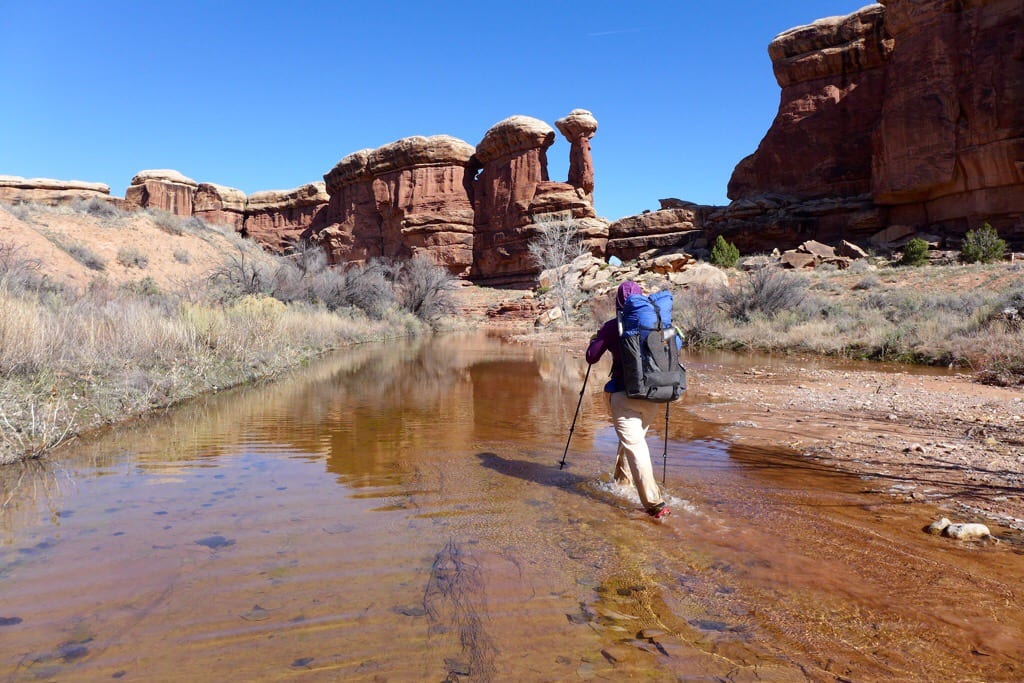 A long walk is nothing more than a series of short walks. ~(Ibid)compliments of Hamburger Helper
March 20
Needles Outpost/Canyonlands National Park cross-country up Salt Creek to campsite 4 – 16.3 miles
Oh baby it was cold last night. Serious, deep cold. Packing up was super interesting with feet and hands not exactly working up to their usual speed.
Our route today followed Salt Creek with countless shallow water crossings. It was great just to be out walking putting one foot in front of the other, with all I physically need on my back.
It was a joy to talk and laugh with Drop n' Roll and Bubs today. Bubs has quite a few serious blisters on the bottom of her feet. Pain and feet are so crazy hard to handle. She is very tough.
Tonight we are camped at a designated camp. I have prepared my tent, gear, and body for freezing temps.