"It is the unknown around the corner that turns my wheels."

~Heinz Stucke, German long-distance touring cyclist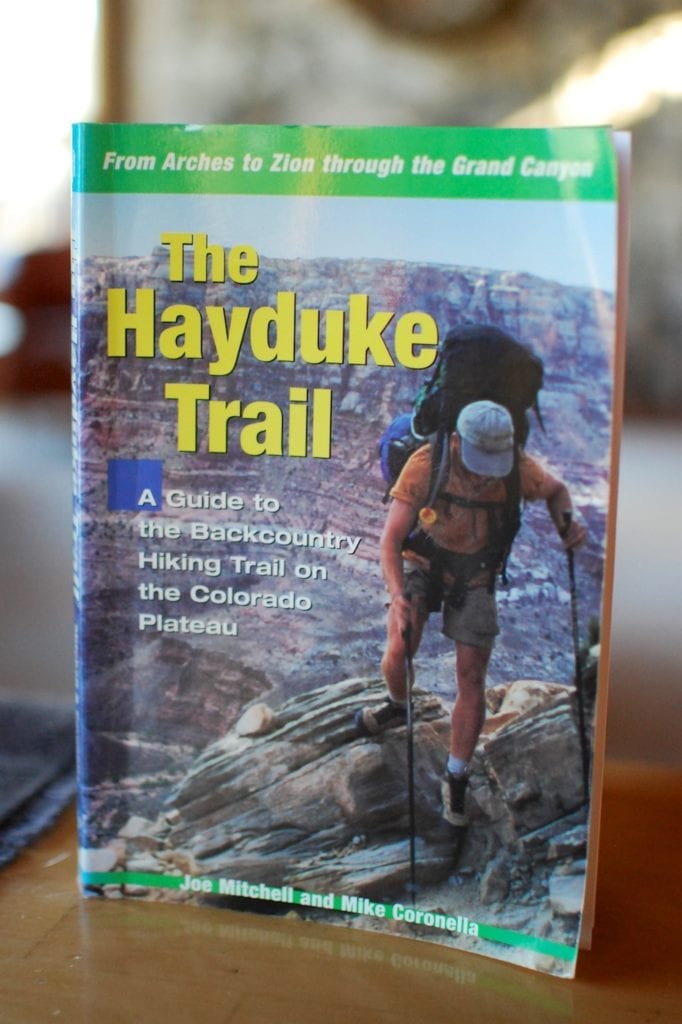 I think I was one of the first to buy the book, The Hayduke Trail by Joe Mitchell and Mike Coronella when it came out in 2005. My book now is worn from just looking at it repeatedly. The Hayduke is a route, that traverses mostly cross-country through 6 National Parks in the Southwestern United States. It is rough, remote, and can have long waterless stretches.
My good friend Drop n' Roll, that many of you might recall from many hiking shenanigans on the Continental Divide Trail in 2013, started the 800 mile journey with her friend Bubbles a few days ago. Drop n' Roll and Bubbles have planned a multi-sport Hayduke adventure that includes: hiking, pack-rafting, and biking. The Hayduke can include many alternate routes and caching of food and water, making the journey customized to individual hikers.
Mike, the author of the book actually gave Drop n' Roll and Bubbles a ride to the start of the trek in Arches National Park. After finding out both their real names, Kate and Katie he dubbed them "The K2 Expedition".
During my spring break, I will be joining the team to hike 170 miles from Canyonlands National Park to Capitol Reef National Park. I am super excited that they were willing to include me in on the fun. My hope is to blog along the way. I am looking forward to sharing about  new gear selections I have been testing and will be hiking with.
Be sure to check out Drop n' Roll's blog to follow their trip progress at http://www.drop-n-roll.com/ .