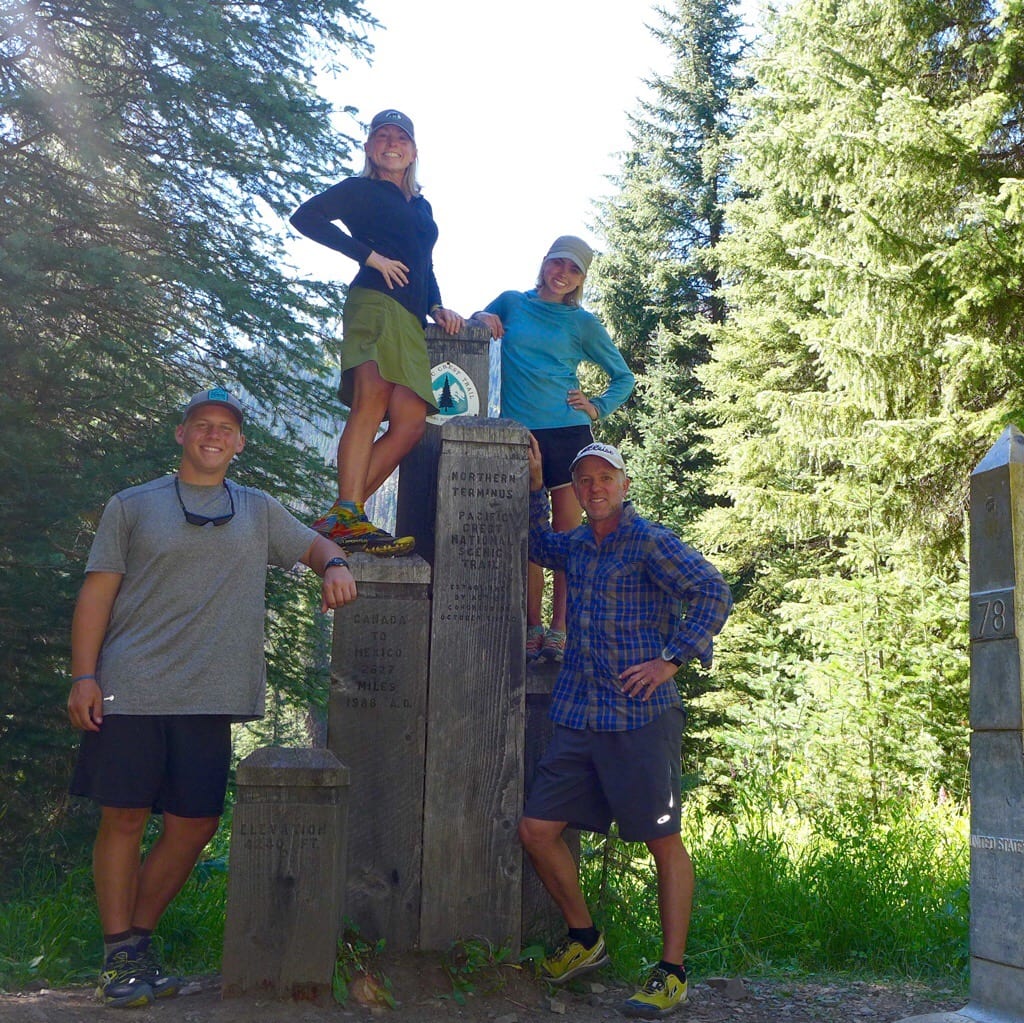 "I never said it would be easy, I only said it would be worth it."

— Mae West
Glacier Pass to PCT Camp – 23.7 miles
Excitement and emotion filled the air today. It is the day.
Temps heated up early and we made most of the elevation gains and passes by mid-morning. The views and open passes were stellar.
Rainy Pass north to the border is famous for being treacherous in snow for early season southbounders or early snow storms for northbounders in September. I thought of this while crossing very steep ridges. I wouldn't want to cross this area in snow ever.
Both Breakfast Chicken and Dan took a dip in Hopkins Lake at lunch. It was pretty incredible, except for the evil biting flies. I do not like them.
Today Stealthy and I were a bit off, stumbling and low on energy. Both of us are down to much of nothing to eat again. Here it is the last day and our bodies are not cooperating. Stupid.

As we neared the Canadian border, a 1 mile rock marker met us in the trail. Ah the anticipation.
As we rounded to the monument at about 3:00 pm, I felt such love and support surrounding me. I couldn't have asked for a more perfect completion….except biting vicious evil flies were swarming the monument! We quickly took photos with my small tripod and hurried off.
Hikers after reaching the completion, must hike an additional 8 miles to Manning Park, the nearest road and resort. Stealthy and I both felt that our journey was not over until it was all done.
The Canadian trail quickly deteriorated with fallen logs and overgrown vegetation. All at once Dan remembered in all the hurry because of the flies that we forgot to sign the register at the border! Great guy that he is, he ran back in the heat to sign us all in. Apparently, this is not an easy task! He said that the actual monument cover he had to remove to get to the book weighed like 150 pounds!
We are camped at the PCT campground 4.9 miles from Manning Park. Everyone is in good humor, well-fed, and very reflective. Breakfast Chicken continues to ask challenging questions and led the nightly "What I am thankful for" group talk.
I am thankful for ending the trail pain-free, good friends and family, breakfast that will be at Pinewoods Restaurant at the resort, and no biting flies in camp tonight!
To Manning in the morning.