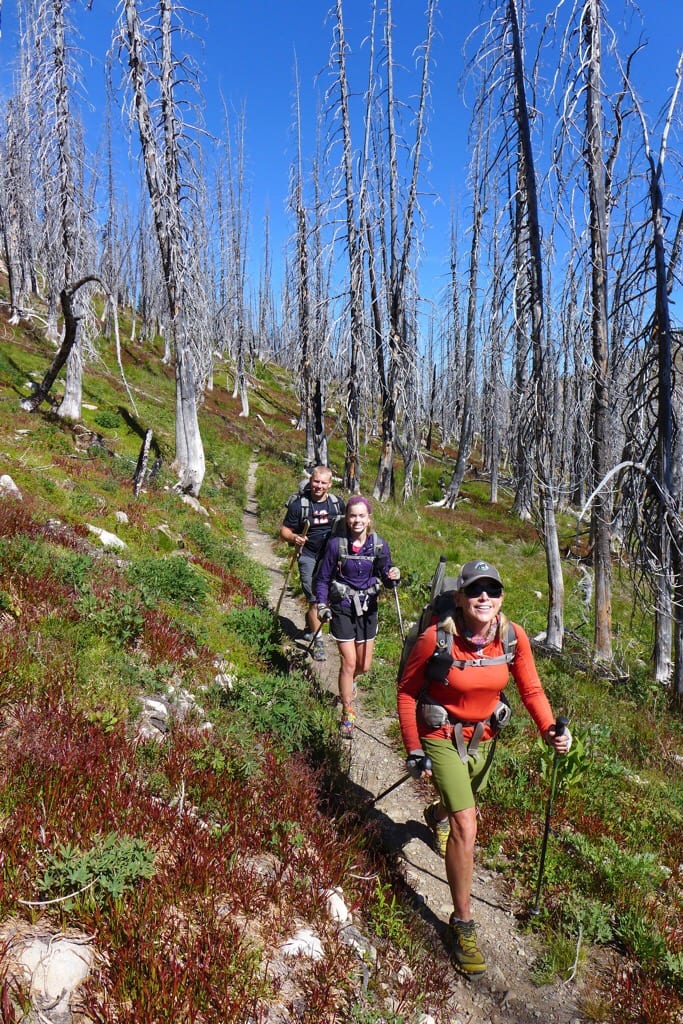 "Are you going to hike the PCT with Silly Chili? " Dan asked Breakfast Chicken.

"It's too far!"  – Hiker Conversation
Glacier Pass to Mile 2631 – 20.88 miles
Trent has a trail name.
Breakfast Chicken.
You see he is accustomed to eating fresh eggs every morning. His dad suggested he bring a chicken on the PCT. Every morning we have been bugging him about eating fresh eggs and hiking down the trail with a chicken on a leash. Breakfast Chicken has welcomed his new trail name.
Tomorrow is the day!!!
Canada baby!

Throughout the day conversation focused on PCT memories, favorites, trail towns, trail friendships, hardships, fears, blog trail journals, and the joys.
Because I started section hiking the summer of 2010, I had to go back a bit. Many of my memories include snow covered trail for miles in 2010 and 2011. Most of the miles I have hiked solo, but some I have been joined by family and friends.
Tonight all I know is many walk this same path, but each have a different experience and come away with individual gifts. For my special gifts I am thankful. People often say you are never the same after a long hike. That I know is true for me.
I also hope that Stealthy will come away changed. I am so full of happiness for her completion tomorrow, really more than my own.
I have watched her courageously conquer allergies to latex, merino wool, sun and bees, knee problems, and a huge blister without hardly a complaint and she never once suggested quitting.
It is going to be the best day ever tomorrow.