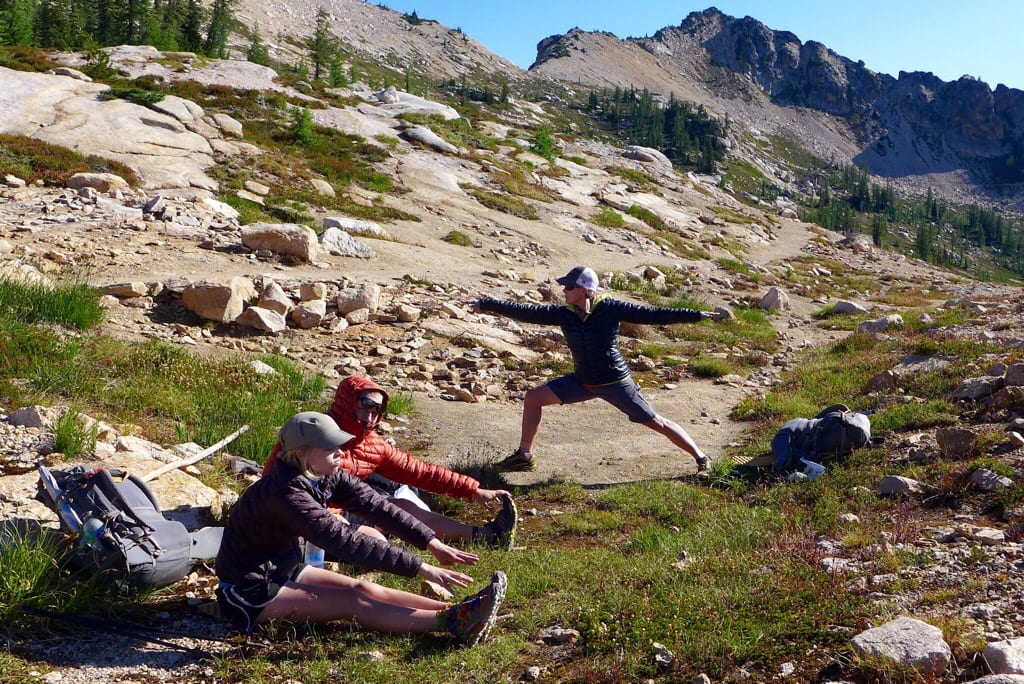 (Walking) can in the end become an addiction, and that it is then as deadly in its fashion as  heroin or television or the stock exchange. But even in this final stage it remains a delectable madness, very good for sanity, and I recommend it with passion.  –Colin Fletcher, THE COMPLETE WALKER
Rainy Pass to Glacier Pass – 20.6
Well it doesn't get much better than today with splendid views around every pass, ridge, hill, and saddle. The trail was gentle and well-maintained.
This day we took our time enjoying and savoring each new gift, taking leisurely breaks, and enjoying each other's company. Quite pleasant.

Trent is an amazing new backpacker bringing humor and energy to the group. Every night he has us share what we are thankful for.
Tonight I am thankful for the many people that have shared in some way, helped and encouraged, and made my journey of hiking the Pacific Crest Trail possible. Ya can't accomplish something like this on your own. Thank you readers for your part as I am now in the last couple days of finishing hiking the Pacific Crest Trail.