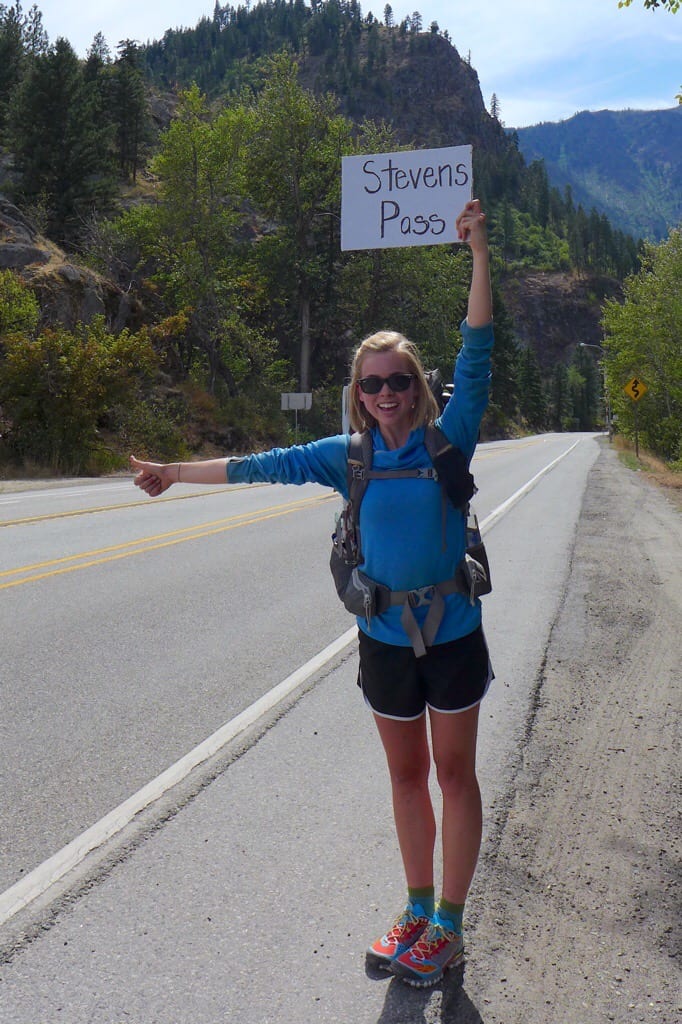 "A woman is as young as her knees." –  Mary Quant
Stevens Pass to Lake Janus – 9.37 miles
All this in 1 day:
Eating 1st and 2nd breakfast at the motel while wearing rain coats and a bath towel. Yes, doing laundry.  No one even questioned.
Figured out logistics of next hiking section.
Bought shoes and socks at the marvelous Mountain Sports Outfitter across the street. Borrowed 2 of their bikes to run errands in town.
Bought knee braces at pharmacy.
Mailed misc. items back home at the post office.
Shopped for fresh food at grocery store. Ate most of it on the spot.
3:00 pm started hitch hiking at edge of town and were picked up in just a few minutes by 2 gorgeous teachers on holiday. They picked us up because we looked fun and outdoorsy.

4:00 pm hiked in 9.37 miles to a lovely little lake for the night.
Wow, one productive day. Here's to new knee braces and shoes.