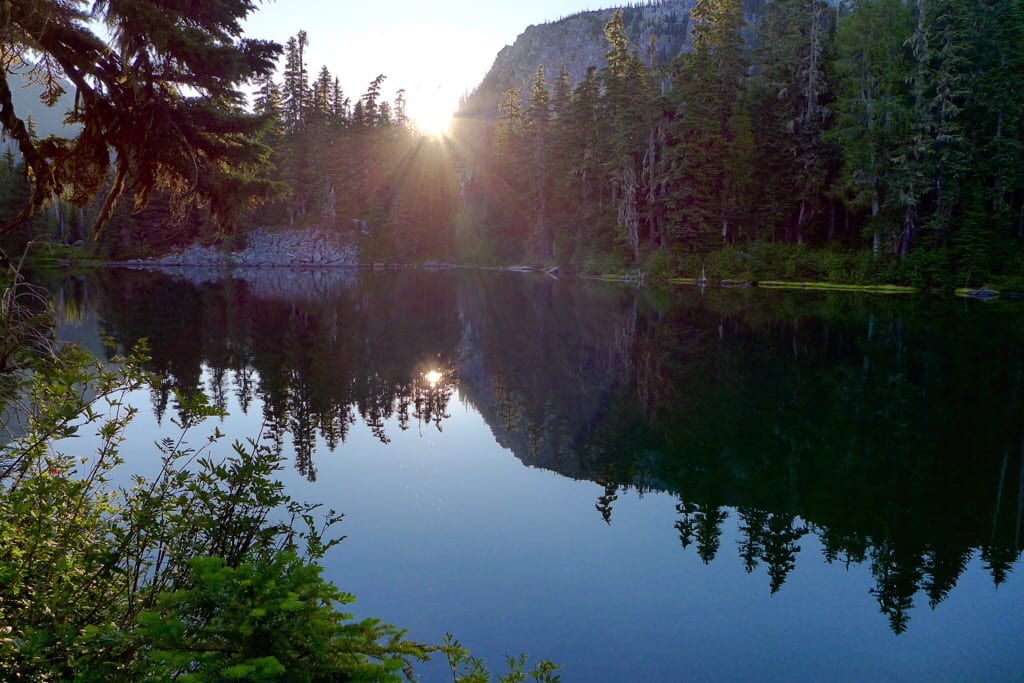 Ya can't go to sleep with your feet hurting.    ~Rockin'
2442.2  to Steven Pass – 19.8 miles
-early start at 6:00 am to beat heat
-gorgeous morning light
-up up up down down up down
-made reservation at Fairbridge Inn in Leavenworth (they had laundry)
-came into Stevens Pass with a boy howdy welcome. Picked up resupply, raided the vending machines, and hitched a nice ride with the company shuttle van 30 miles to Leavenworth. Trail magic!!!! And great timing. Thank you Brian!

-showers
-brauts, beer, ice cream, and music at the Munchen Haus
-nice soft bed
-best news ever…. Dan, my husband and Trent, best family friend ever are meeting us in Stehekin to finish the hike to Manning Park.