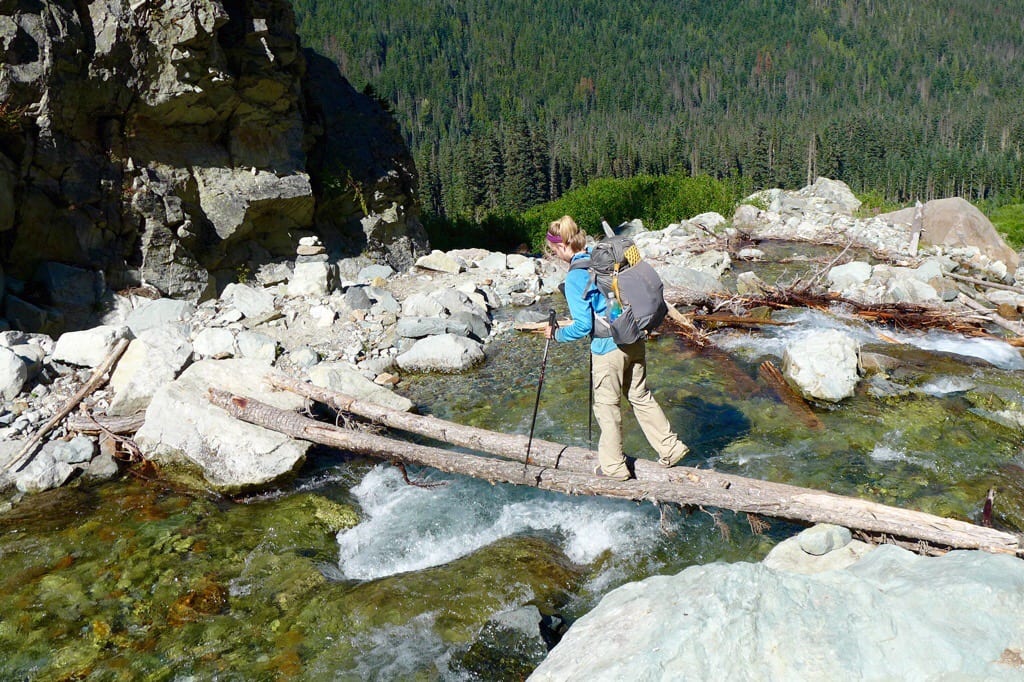 Dude, your wife is hot, buy her a cold drink.   -Compliments of Shell Gas Station in Tehachapii
Mile 2420 to mile 2442.2 – 22.2 miles
This was a very HOT (upper 90's), successful, and beautiful day with huge straight ups and downs. The North Cascades do not mess around!
Stealthy's knees are hurting and my feet are still a problem. We have been stretching, soaking, and taking way too many ibuprofen.

We have decided to go out to the town of Leavenworth, 30 miles from Steven's Pass to hopefully get a knee brace and new shoes. It is a small German town and we are more than excited for a town day!!!