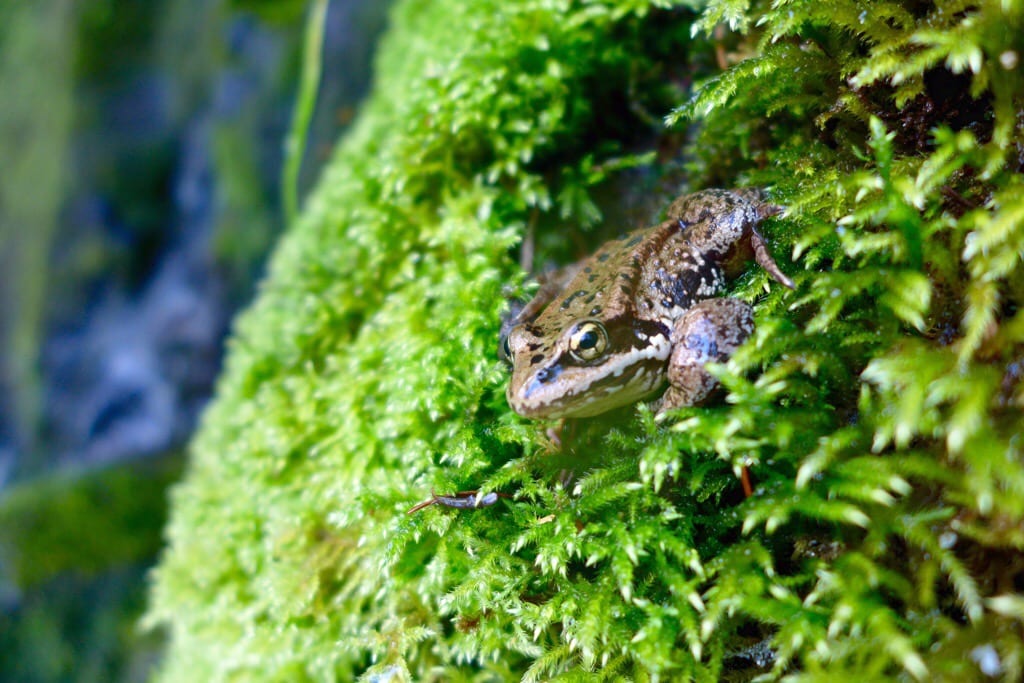 We should eat all our food so we shan't have to carry it. –Winnie the Pooh
Mile 2365 to Snoqualmie Pass – 25.9 miles
There are always risks camping on an exposed ridge, namely wind. We knew and took it anyway. Not very smart. Last night, light misty rain and gusty winds prevailed. Waking to thick fog the sunrise would be saved for another day.
Washington is so very different than California. I am horrible at reading signs of weather.
We cruised on many straight ups and downs through old logged forests. The goal for the day was to get to Snoqualmie Pass by 6:00 and first off eat at the very famous Ardvark, a trailer at the Chevron Station. We made it with 10 minutes to spare.

A couple minutes later we met 2 northbound thru-hikers that have come all the way from Mexico. They are doing crazy 40 mile days.
The Ardvark did not disappoint with delicious and healthy food. We are so going back for breakfast and lunch tomorrow.
The Summit Inn has everything a hiker needs: laundry, hot tub, computer, wifi, and soft beds.
Plan tomorrow: sleep in, take another shower, eat, clean, and hike a few miles straight up 3,000 feet in the afternoon.
What more is there?