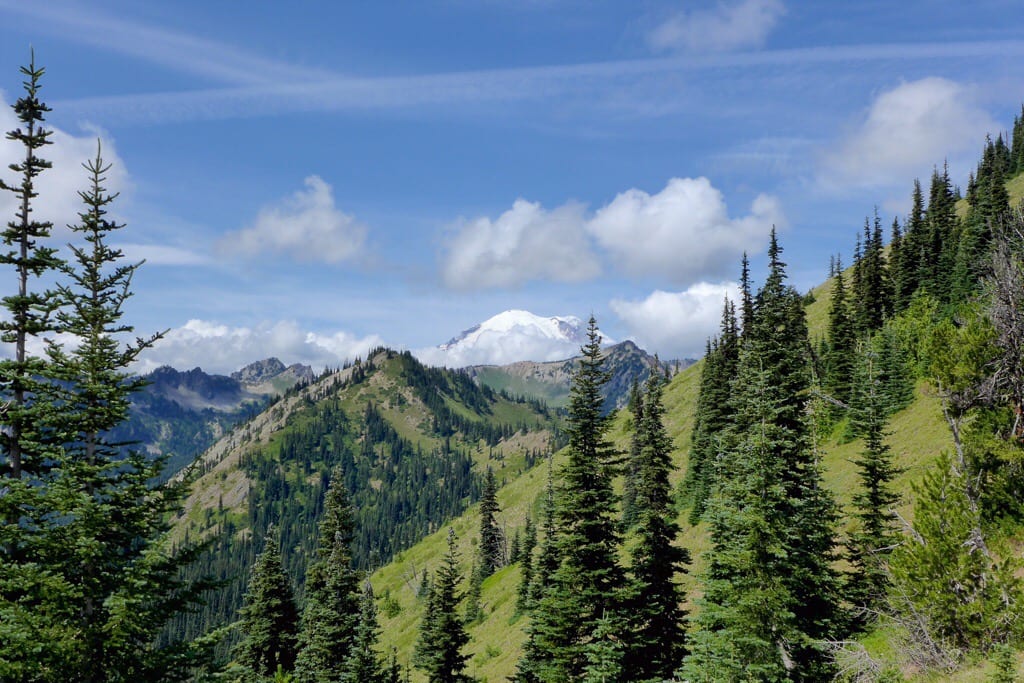 "Details of the many walks I made along the crest have blurred, now, into a pleasing tapestry of grass and space and sunlight." – Colin Fletcher
Dewey Lake to Mile 2339.31 – 21.43 miles
Oh boy did the weather clear up with perfect hiking temps. This day was the classic PCT day with endless views and miles of ridge walking leading to one saddle after another gifting the hiker with yet another new view.

Mount Rainier even popped out of cloud cover on the horizon.
We decided to stop early tonight at 4:30 and enjoy camping with other hikers that are also hiking north. Funny it is now 7:30 and everyone is quiet or asleep.