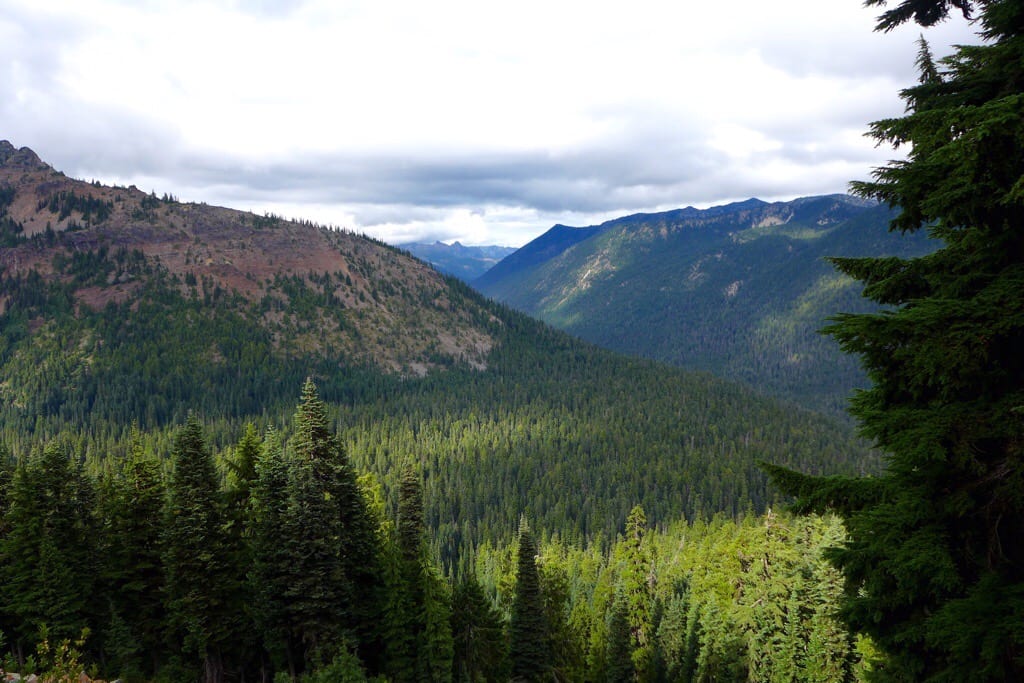 "In the morning a man walks with his whole body; in the evening, only with his legs." –   Ralph Waldo Emerson
White Pass to Dewey Lake (Rainer National Park) – 25.5 miles
Funny how the body molds and changes.
Wounds, rubs, aches, and shooting pains disappear only to be traded with other maladies in other places. I guess anything worth doing requires some discomfort and pain. The standard thru-hiker answer is, "Just push through it."
Today we entered Rainier National Park. I was a bit bummed that cloud cover along with some rain and thick forest prevented quite a few views.
We had heard that Dewey Lake was beautiful, so it became the goal for the day.
It is cold tonight and the air is damp. Such huge swings in weather in just a week.