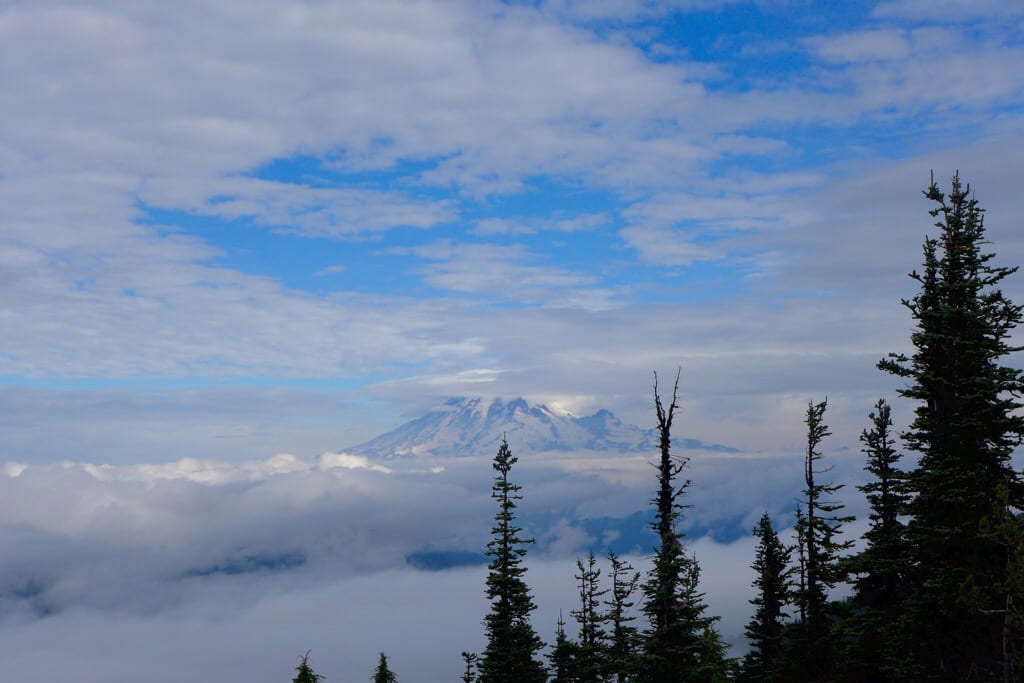 I am up for anything as long as I have a break. ~Ella, my grand daughter
Mile 2280.8 to White Pass – 11.5 miles
Early morning we climbed and climbed, rounded a small pass and beheld the sight of Mount Rainier jetting out of the clouds. Startling.
Years ago, I climbed this mountain with the Rainier Mountain Institute. Fun to think back and remember.
It was a 10 by 10 again for Stealth.

As I entered the road that led us to our next resupply, White Pass, there she was with a smile on her face soaking her feet in the stream, waiting for me.
We spent most of the day at the Kracker Barrel Store at White Pass talking to other hikers, eating, doing laundry, and just hanging out. It was very nice.
Tonight we are showered and staying at the White Pass Village Inn Condos ready to hit the next leg north of our journey.