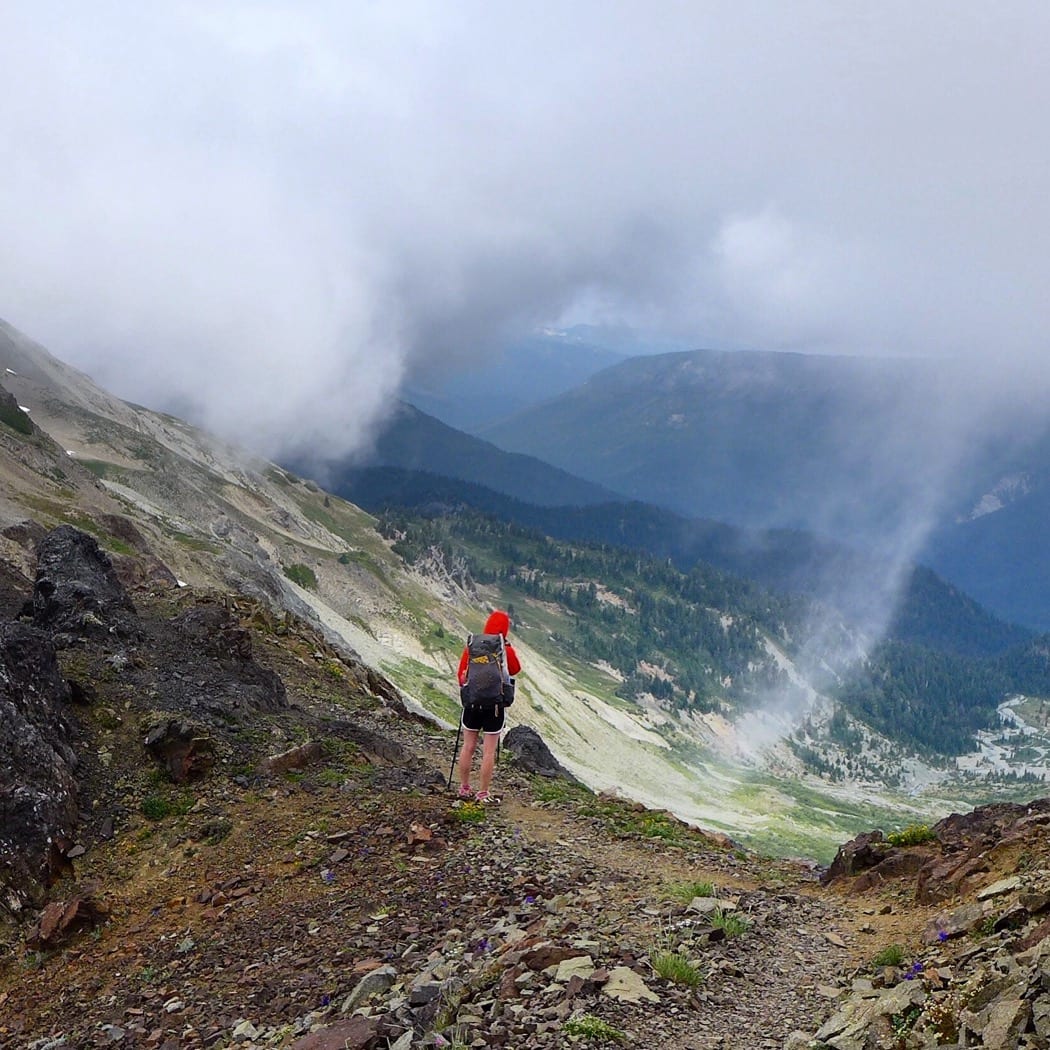 Nature is my playlist.~Dan Rosander
Mile 2258.2 to Tieton Pass mile 2280.8 (Goat Rocks Wilderness) – 22.6 miles
I am snuggled warm in my sleeping bag listening to rain patter on my tent trying to wrap my head around the extreme beauty of the day.

The trail climbed into the sky opening in and out of clouds, mist, flowers, and light.
Goats Rocks is a very popular destination for hikers, rightfully so. Just south of Snowy Mountain we met Mary. She has followed Lady on a Rock and Walking with Wired for some time. It was great meeting her.
As we climbed, wind whipped and clouds floated in and out sometimes blocking views and then clearing revealing the most amazing sights.
Here is a photo sampling of the day. It was pretty great.