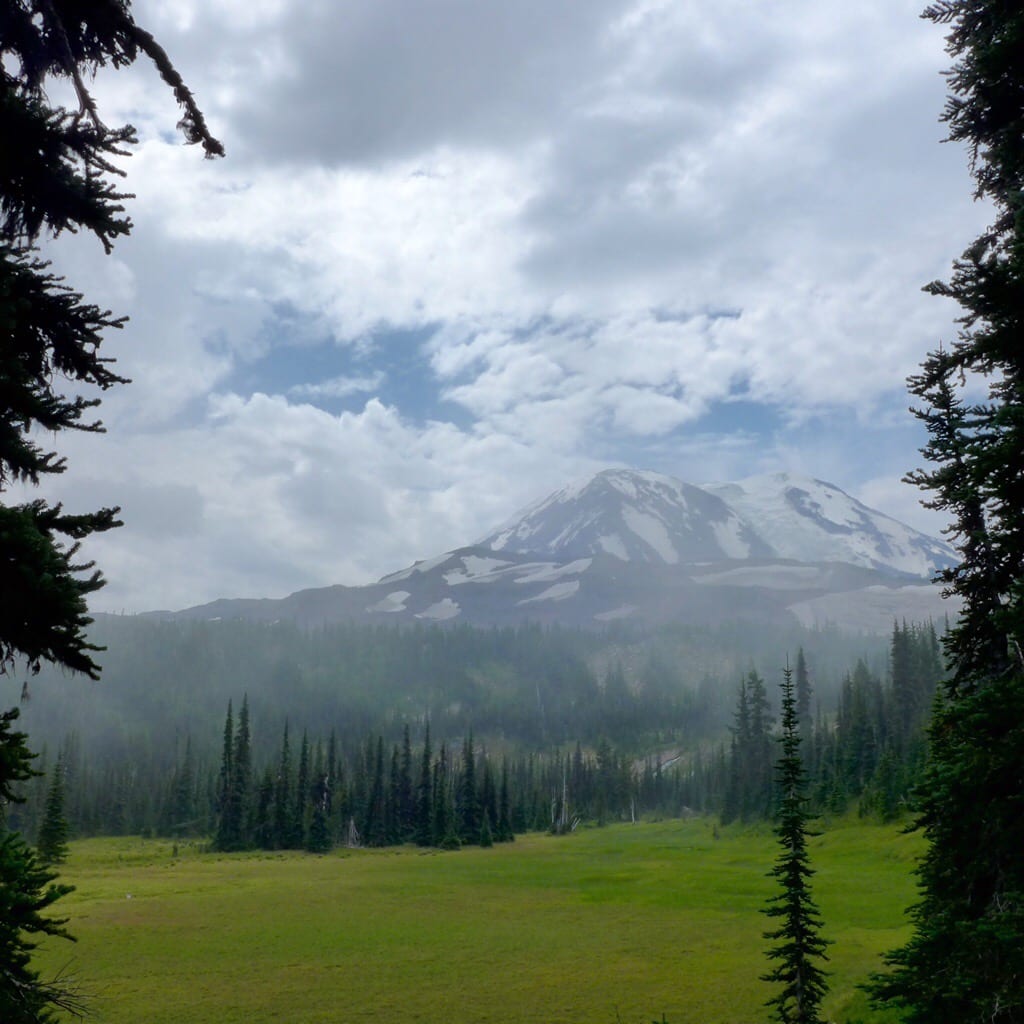 Pain is mandatory. Misery is optional.–Anon
Divide Trail Reroute to Goat Rocks Wilderness mile 2258.2
2 1/2 miles on Divide Trail plus 19 PCT miles = 21.5 miles
We gambled and decided to just go out to highway 23 and see if we could get a ride to the Mount Adams fire reroute. We didn't even have a chance to put our thumbs out and a car pulled over and asked us if we needed a ride. Seriously. It was all perfect. The woman was working on a fire crew and was on her way up the mountain.
We were on trail by 9:00 am well fed, clean, and ready to go.
The fire has created a type of inversion and the weather is cool and rainy. Very different.
We saw our first PCT southbounders hiking from Canada. It was fun to talk to them and hear their stories.
Today we entered the wilderness I have so looked forward to, Goat Rocks. Tomorrow promises to be spectacular scenery!
For some reason both Stealth and I are sore and tired tonight.