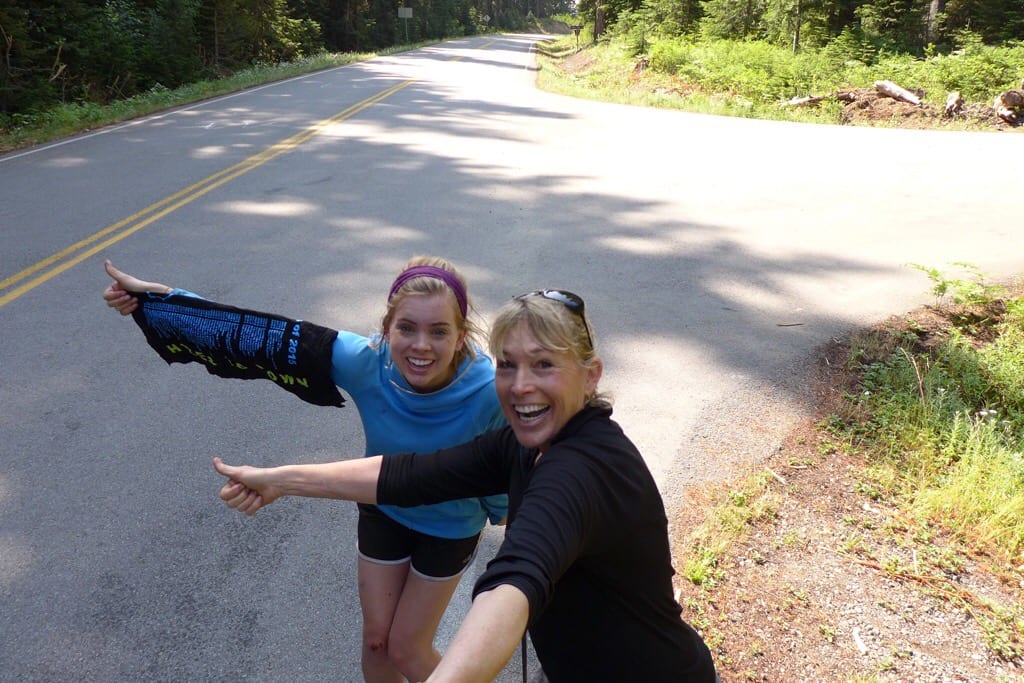 "A dream, all a dream, that ends in nothing, and leaves the sleeper where he lay down, but I wish you to know that you inspired it."—Charles Dickens, A Tale of Two Cities
Mile 2216.2 to Hwy 23 to Trout Lake – 10.1 miles by 10:00 AM
Stealth
Comes upon 2 bear cubs and a mother unawares.
Hikes silently, beautifully, and fast. She is sleek and strong. If you blink she is gone.
Trail name is Stealth.
Stealth and I started at 6:45 am this morning and I never saw her again until 10:23 am at the road to Trout Lake. She looked at me and said 10 by 10. You see Silly Chili, her brother always has the protocol of 10 miles by 10:00. She now is part of that club.
So it never really occurred to me that I as a parent would not only condone,  but also require my daughter to hitch hike. Funny how it slipped my mind. All hikers do it and why not us?
Literally about a minute after I took a hitch hiking photo to document this occasion, a car appears dropping off other hikers and gives us a ride. Magic.
Trout Lake is a little community 13 miles south of the PCT. It is friendly and beautiful. We have enjoyed lunch and dinner at the Station Cafe, resupply pick-up at the Trout Lake Grocery Store, and a very luxurious room with soft beds, laundry, showers, and hot tub at the Trout Lake Valley Inn.
Tomorrow we are at it again hitching a ride up to the fire reroute up and around Mount Adams.