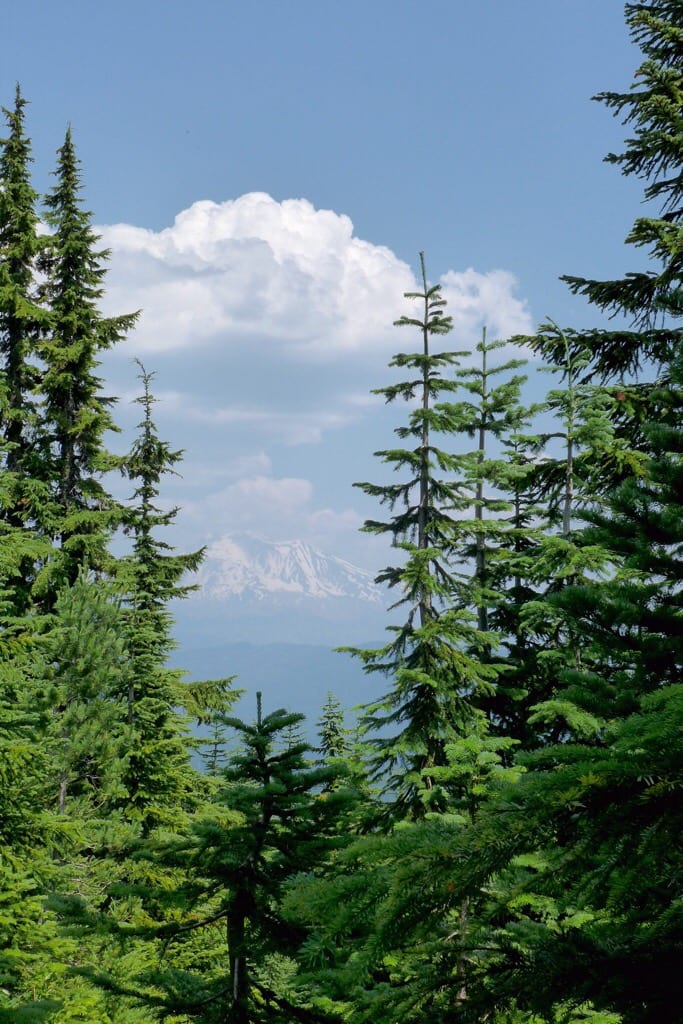 "There there is nothing like a wilderness journey for rekindling the fires of life. Simplicity is part of it. Cutting the cackle. Transportation reduced to leg – or arm – power, eating irons to one spoon. Such simplicity, together with sweat and silence, amplify the rhythms of any long journey, especially through unknown, untattered territory. And in the end such a journey can restore an understanding of how insignificant you are — and thereby set you free." Colin Fletcher, The River
July 8, 2015
Crest Horse Camp to Mile 2216.2 – 20.8 miles
It was a trying day in some ways and very good in others.
Let's start with the bad:
Bryn
-developed a nasty and angry looking wound on her hip. We think she is allergic to the band aide I put on it yesterday. Solution: take hip belt off pack and hike without one and apply essential oils.
-tripped, fell, and skinned her knee. She is not really sure what happened
-black flies swarmed her all day

Both of us
-majority of the day was in messy forest with dull lighting, we love views and can't wait for the terrain north.
-we found out today that we will have a fire detour directly after the Trout Lake turnoff.
The Great:
-Bryn found out today she passed an important test, the CSET that is required to enter student teaching in the fall. She is currently working on her masters at California Baptist University to receive her elementary teacher credential. Yaaaaaaaaaaaaaay Bryn!
-enjoyed our first pretty lake in Washington
-my feet are doing better with larger shoes, custom orthodic, compression socks, and soaking them in a cold stream several times a day.
-dinner was amazing tonight with rice noodles and cashews in a chicken sauce
-lightly sprinkled on our tent tonight with thunder echoing a short distance away
-it is a bit cooler tonight, we both have our sleeping bags out in hopes of actually needing them in the night
-Bryn has the most positive and courageous attitude. She is sore all over and barely complains.
-we have a town day tomorrow in Trout Lake!