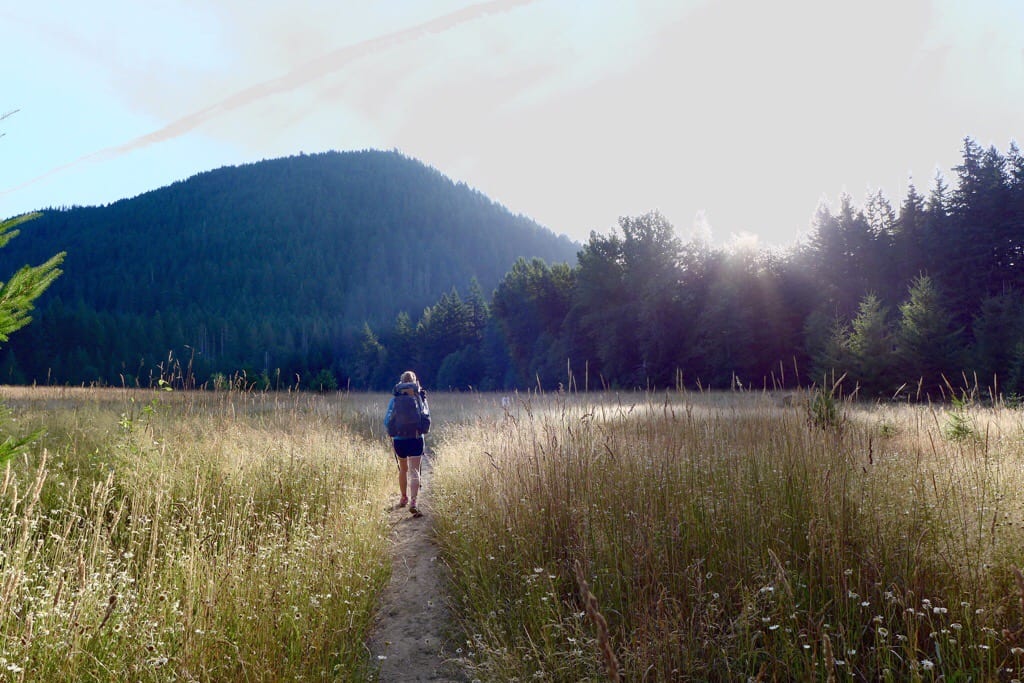 The mountains are my walls, I cannot escape them. ~Ella, my grand daughter
Trout Creek to Crest Horse Campground – 21.3 miles
Pretty much it was all uphill.
Routine, settling in, and meshing.
Bryn hikes 3 mph all day.
Little things mean the most like brushing teeth in the outdoors
Meadows and views = Freedom
Meet and greet with women solo section hikers
Southern Washington has like 1 campsite every 10 miles
Give us a picnic table and a clean pit potty with toilet paper and we are happy women.