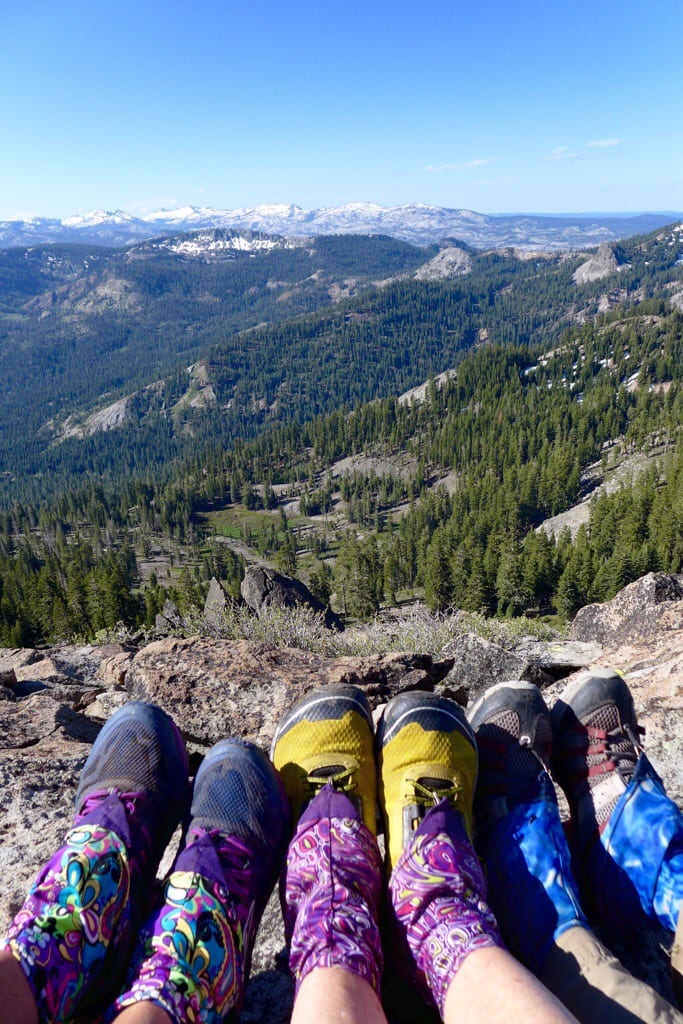 The Pacific Crest Trail will ruin you in the best possible way. ~Carl Miller
Ward Creek to North of Tahoe/Yosemite Junction – 21.4 plus climb of Twin Peaks
Man oh man last night was electric.
This morning we packed up our wet gear and headed out to climb Twin Peaks. The route up is right off the TRT and well worth the climb with a 360 degree stellar view from the top.
Today the TRT merges with the PCT. All of us were excited to hopefully see some PCT hikers heading north. We ended up seeing 4 thrus and talking to them about their journeys and hiking the Sierras with the recent snow storms.
In 2010, I hiked this section of the PCT solo. It was interesting and very entertaining to reflect back as I hiked today.
Desolation Wilderness has quite a bit of messy forests and many downed trees, but we were able to find open campsites tonight.
An amazing sunset was our grand award at the end of a very fine day.