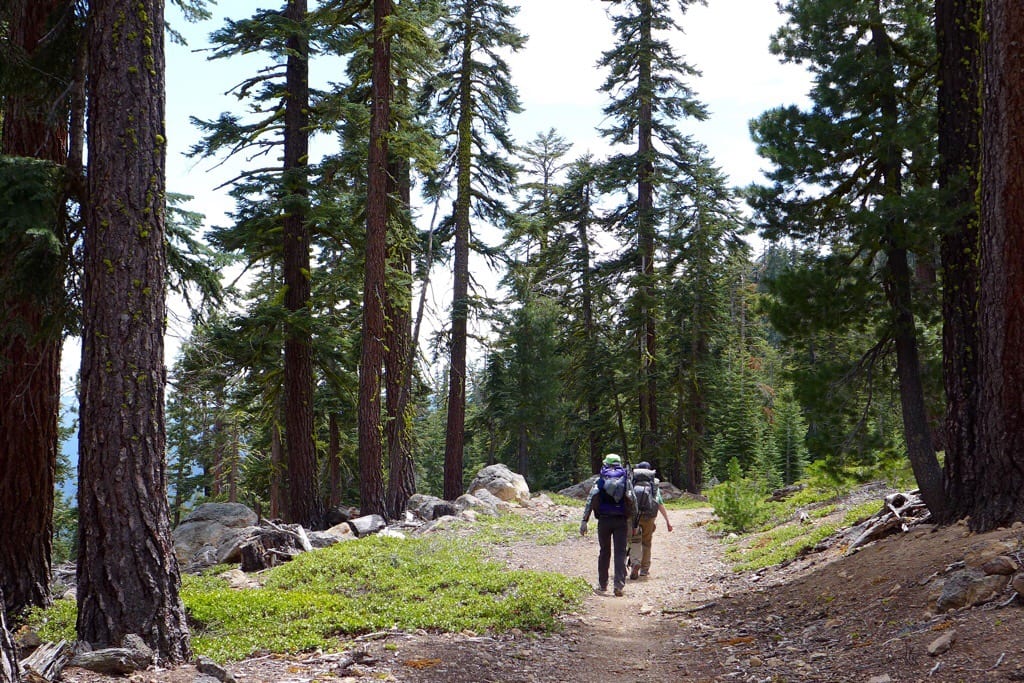 Look at life as "I get to" not as "I have to". ~George Bryant
Gray Lake Junction to Tahoe City – 30.3 miles plus .8 to town
High gusty winds came in with a vengeance during the night. It was a hilarious scene packing up this morning. One slip and gear would disappear somewhere into Lake Tahoe.
Big contrast…
After yesterday's shenanigans in the snow where making some miles was a lot of work, to today with snow free easy trail. It was a dramatic swing.
After hiking 10 miles this morning, we sat down for a break and realized if we hiked 22 more miles we could be in Tahoe City for dinner, shower, laundry, and a warm bed. I called it plan A. I am all about having different plans, plan A, plan B, and plan C. That way if one plan doesn't work out I am never disappointed. It works.
Plan A is was today. Moving, moving, and moving through beautiful forest. We arrived at Tahoe City just in time for dinner at Rosie's Cafe.
I am well fed, happy, clean, and so ready to enjoy this super comfy warm bed.
I just love how being out in nature makes me so appreciative of the small things in life.