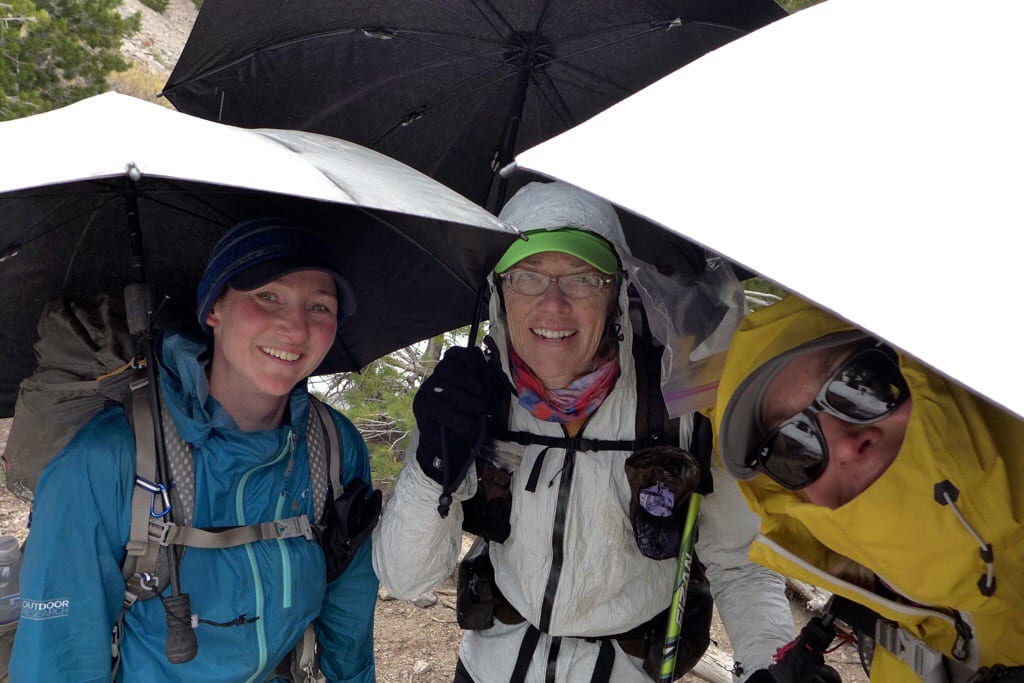 The harder it is the more worthwhile the journey. ~Alastair Humphreys
Tunnel Creek Road to Gray Lake Junction – 20.2 miles
Rain is pattering on my tent. Luckily, I am warm and cozy well for the most part.
It was a very energetic and dramatic day.
Today started out so easy. Nice cruising down the trail. Tahoe Meadows was beautiful with super deluxe bathrooms any hiker trash would be happy to sleep in. After that things started to spring apart. We hit snow covered trail , then rain, then snow, thunder, oh then navigation became a problem, clouds rolled in, temps dropped, more climbing in the snow, more navigation, and oh the views!!!!
Teamwork was a buzzing.
Water ended up being a problem, so we came up with plan A, B, and C. We went for stopping, melting snow with my jet boil and camping on a high sheltered ridge. It was magic. I think this team works.