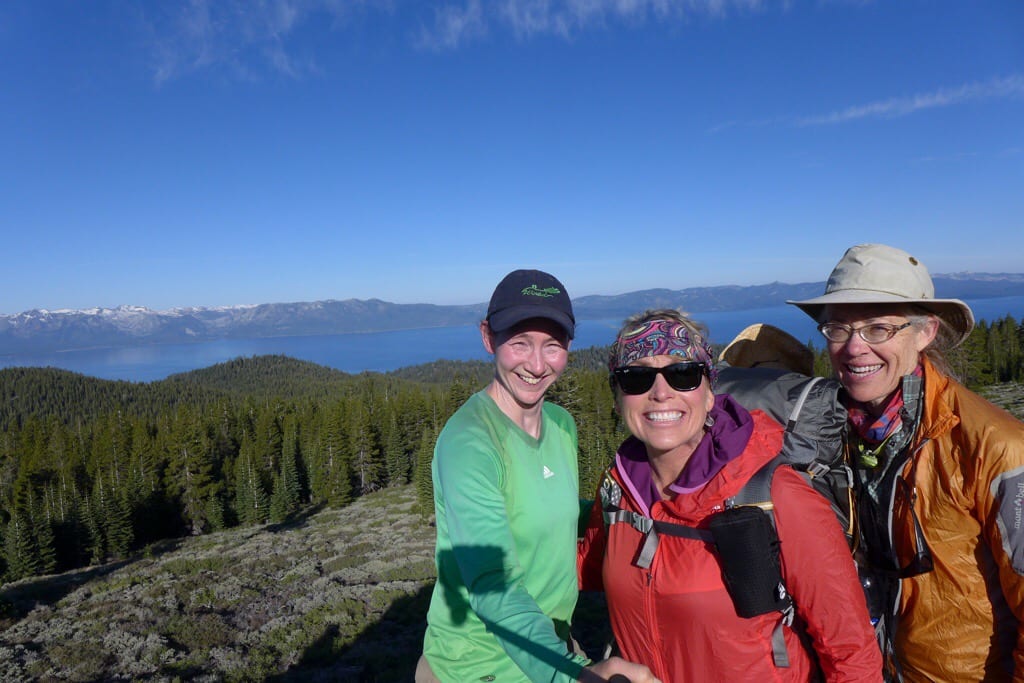 Hiker trash for life. Once you are hiker trash you're always hiker trash. That's just the way it is. ~Carl Miller
East Ridge to Tunnel Creek Road – 22.3 miles
The Tahoe Rim Trail has been a surprise with a clean forest, few people, open views, and beauty around each corner.
However, the biggest treat is talking trail as we hike along. These ladies have thousands of miles under foot. Fun to hear PCT this, CDT that, AT, GET, GDT… hikers, gear, and future hikes. So cool to be part of the conversation.
It is cold and windy tonight and there is a good chance of raIn tomorrow. It will be interesting once again.