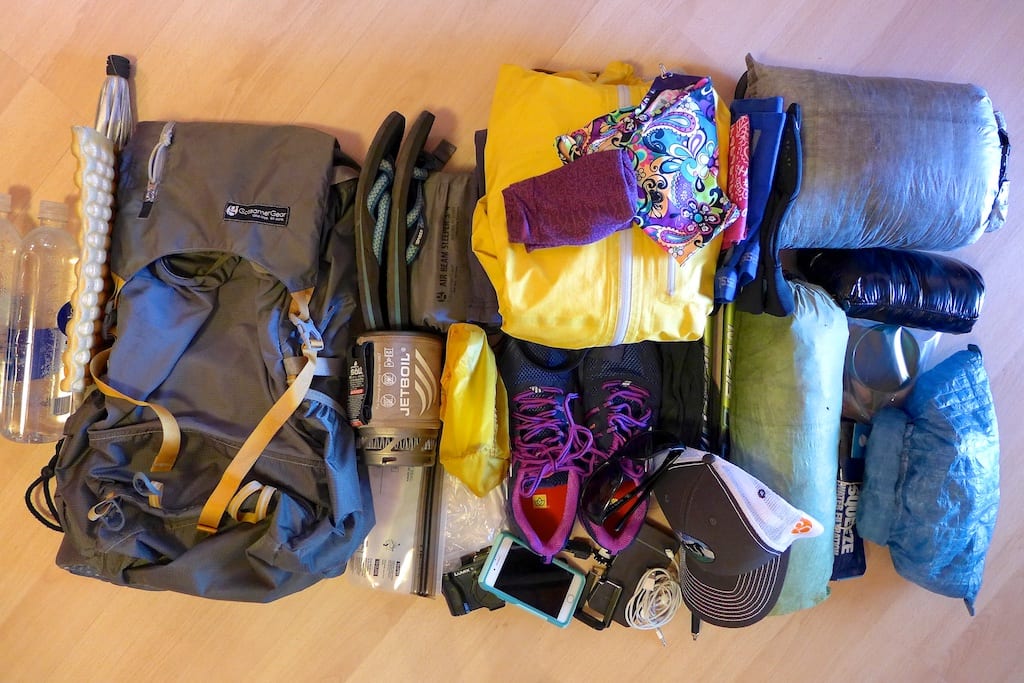 It is here and starts tomorrow.
I am beyond excited about this summer's plans. Right from the start I am hiking the Tahoe Rim Trail with my good hiker friends, Wired and Why Not. Both women are very accomplished Triple Crowners and simply awesome people. We are planning on starting at Heavenly Valley and hiking the loop counterclockwise.
Next on the hiking agenda – heading north to the famous Lost Coast Trail. It will be a merge of hikers with Wired, Lovenote, Drop n' Roll, and hopefully Dan trekking together.
In July, my youngest daughter Bryn is joining me for my last remaining 500 miles of the Pacific Crest Trail through Washington. It will be a momentous time finishing all 2650 miles of what all started as a section at time.
Thank you everyone for sharing your lives, thoughts, and encouragements through commenting, reading, and sharing Lady on a Rock with others. Hope you all are getting out and embracing natures gifts.
Rockin'
I love maps and am looking forward to sharing this summer's beauty and experiences online along the way. So readers this is where you will be heading out this month.
Summer Backpacking Gear:
For you gear junkies out there, here's my latest gear list tweaking it a bit after gear testing in Domelands last weekend.
| Category | Item | Wt.(oz) | Notes |
| --- | --- | --- | --- |
| Backpack | Gossamer Gear Gorilla | 25 | lightweight, supportive, comfortable |
| | Pack Liner | 1 | fits nicely in pack |
| Shelter | ZPacks Solplex Tent | 17 | NEW this year! |
| | Polycryo Ground Cloth | 1 | lightweight and does the job |
| Sleeping | Zpacks 10 degree with Draft Tube | 23 | NEW this year! Buy one size longer than your height |
| | Neo Air Regular | 13 | luxury comfort |
| Kitchen/Food | Jet Boil Sol Ti | 9 | fast boiling, small canister = 22 boils |
| | Cook-N-Coozy Solo | 1 | a little oven |
| | Long Handled Spork | 0.5 | long handle is perfect for zip-lock bags |
| | Open Country Cup | 1 | handy measuring marks |
| | O.P. Sak (Odor Proof) | 2 | love the 12 X 20 size |
| Hydration | Sawyer Mini Filter | 3 | the best filter I have ever used |
| | Sawyer Pouch - 2 liter | | buy a 2 liter bag for longer trips |
| | 2 Smart Water Bottles | 2 | fits on Sawyer Squeeze |
| First-aid/Hygiene | First-aid kit | 5 | *see content below |
| | Tolietries | 7 | *see content below |
| | Potty bag | 2.5 | *see content below |
| | lavender, peppermint, melaleuca | 0.5 | multi-use powerful meds |
| | Swiss Army Classic | 1 | twizzers actually work |
| | Duece of Spades trowel | 0.5 | get the brightest color |
| | Diva Cup | 0.5 | for women, highly recommended |
| Clothes in Pack | Marmot Essence Jacket | 5 | beads up nicely with long sleeves, great colors |
| | Houdini Wind Jacket | 3.5 | essential for layering |
| | PossumDown Gloves | 1 | NEW this year! |
| | MH Ghost Whisperer | 7 | warm and very light, love the hood for sleeping and cold days |
| | Icebreaker Dart Half Zip | 5 | NEW this year! |
| | TNF flash tight | 4 | |
| | Injinji Midweight Crew Toesocks | 1.5 | no toe blisters and wear a very long time |
| | Night Socks | 1.5 | |
| | Patagonia Active Hipster | 1 | dries quickly, fit great |
| Misc. | Rite in Rain Journal | 2 | waterproof, great size |
| | Silva Compass | 1 | |
| | Tikka 2 Headlamp | 3 | bright for night hiking |
| | maps w/data pages in ziploc | 3 | |
| | sit pad cut from foam pad | 1 | DIY essential |
| | Lumix LX7 Camera | 11 | love the wide angle |
| | FlashAir WiFi card | | transfer pics from camera to phone |
| | iPhone 6 | 5 | navigation, blogging, video, phone |
| | Otter Box Case | 1 | durable and slim |
| | Mini Tripod | 1 | small, lightweight |
| | StickPic | 0.5 | easy, simple pole mount |
| | Power - New Trent | 8 | packs 5 charges, no longer sold |
| | Umbrella | 8 | sun and precipitation protection |
| | Sea to Summit Bug Net | 0.5 | NEW this year! |
| Weight Summary | BASEWEIGHT (oz) | 189.5 | |
| w/o food & water | BASEWEIGHT (lbs) | 11.5 | |
| Items Worn | OR Echo Hoody | | I own every color |
| | Prana Convertible Pant | | durable, fit great, offered in lengths |
| | Dirty Girl Gaiters | | great dirt and sand protection |
| | Columbia Sun Gloves | | easy to get on and off, don't show dirt |
| | La Sportiva Bushido Shoes | | buy at least a size up, love them! |
| | Insoles - Custom | | |
| | Injinji Midweight Crew Toesocks | | no toe blisters and wear a very long time |
| | Buff Scarf | | sun scarf, headband, beanie |
| | Sun Hat | | |
| | Sports Bra | | |
| | Timex Watch | | |
| | Patagonia Active Hipster | | favorite for years |
| | Sunglasses | | |
| | Fizan Poles | 11 | compact, strong, lightweight |
| Extra Gear/Snow | Kahtoola MICROspikes | 13 | always in my pack during winter hikes |
| | CAMP Corsa Ice Axe | 7 | lightweight, sharp, easy to handle, buy longer size |
| Extra Gear/Bear | Bearvault solo | 32 | |
| | Ursack S29 | 9 | bear protection for non-regulated areas |
| | Ursack Minor | 3 | great for critter protection |
| | Zpacks Bear Bag Kit Rectangle | 3 | doubles as a waterproof ditty bag |
| Extra Clothing/Cold | R1 hoody | 11 | warm fleece for hiking and camp |
| | Marmot Minimalist Jacket | 13 | Gore tex, great for wet, cold weather |
| | Marmot Minimalist Pant | 9 | Gore tex, great for wet, cold weather |
| | Purple Rain Skirt | 4 | comfortable waist band, flattering |
| 2 Person Shelter | ZPacks Duplex Tent | 24 | absolute favorite tent for 2 |
| | | | |