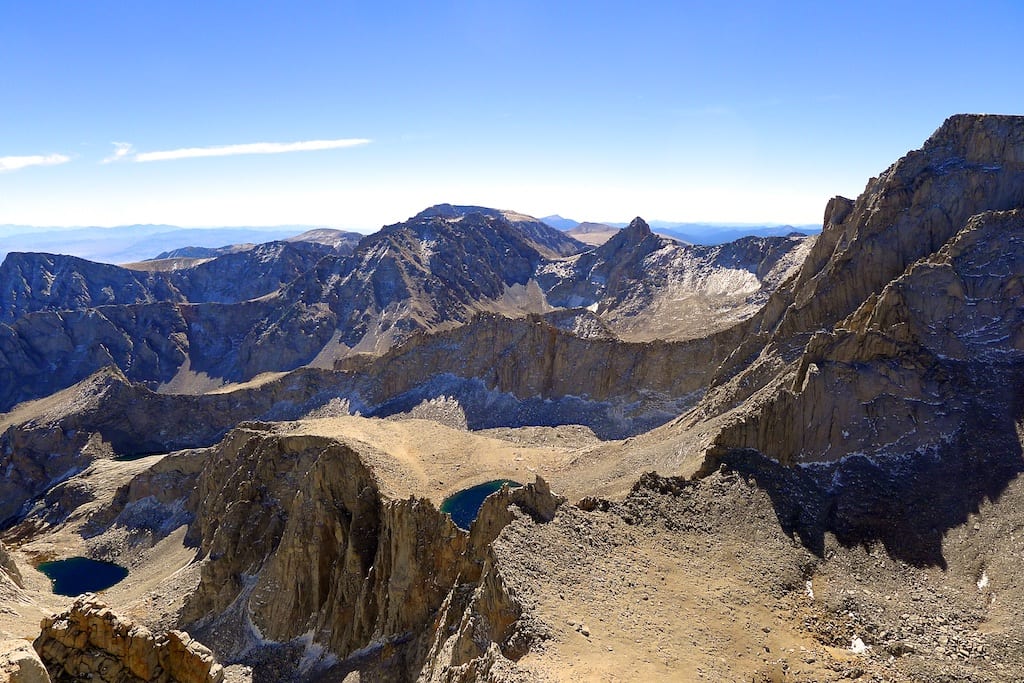 If you can dream it, you can do it.
~Walt Disney
TRIP DATE October 2014
LENGTH about 9 miles round trip
ELEVATION GAIN 6,237 feet
SUMMIT ELEVATION: 14,094 feet
TRAIL HEAD Whitney Portal
DIFFICULTY Strenuous on maintained trail, faint use trails, loose talus, cross-country travel, and class 2 and 3 climbing on long exposed summit ridge
NAVIGATION GPS and/or good map skills required
BEST TIME TO HIKE Summer when snow has melted
EXTRA INFORMATION One of the California's 15 peaks over 14, 000 feet high
RESOURCES California's Fourteeners by Stephen Porcella – Cameron Burns
Mount Russell is scary, very.
Once upon a very beautiful summer day, Dan and I attempted this peak. After climbing to the saddle above Tuleinyo Lake, we gazed at the famous and very intimidating east ridge and knew we must come back another day.
Last October, Dan, Silly Chili, and I climbed this beast, what is perhaps the single most spectacular route in the High Sierra.  The wildly exposed massive east ridge of Mt Russell is right next to the north face of Mount Whitney.
This trip was done in Rockin's style:
eat big (burgers and fries at the Whitney Portal Store), hike in a few miles on a Friday evening, camp, alpine start on Saturday morning, climb, and head back home. We were lucky to have Burly, Lovenote, and Huckleberry (their trail dog) join us on the approach up. What a treat!
The classic approach leaves from Whitney Portal trail head and heads up the use trail of the North Fork Lone Pine Creek, to Clyde's Traverse, up to Upper Boy Scout Lake, north to the saddle above Tuleinyo Lake, and then traverse the long exposed unnerving ridge.
Mount Russell does not disappoint. The views from the top are stunning and inspirational. One of the reasons I think it was so transcending, is because of the thankfulness a hiker is filled with upon reaching the summit after scaling the knife-edge ridge.
This of course is a peak that can be a bit more challenging navigating down the mountain. Continued focus and concentration is required. The 3 of us made a great team. It was definitely a day to be reckoned with.
Enjoy the beautiful views and climb on this short video from the safety of your home. Have a great day!
Friday Evening Approach – Whitney Portal to Upper Boy Scout Lake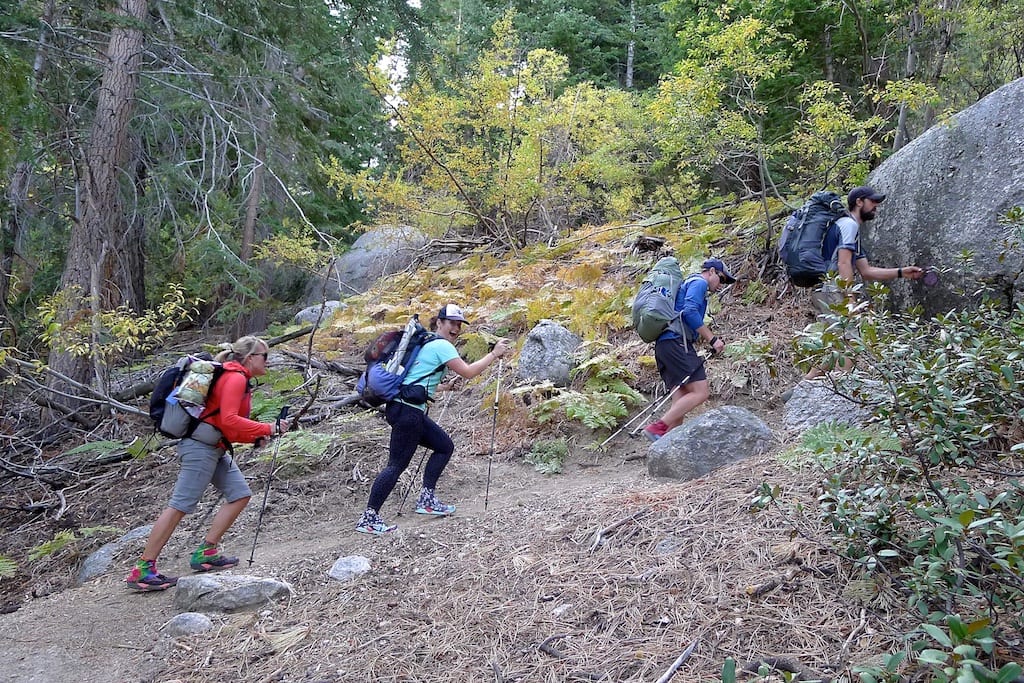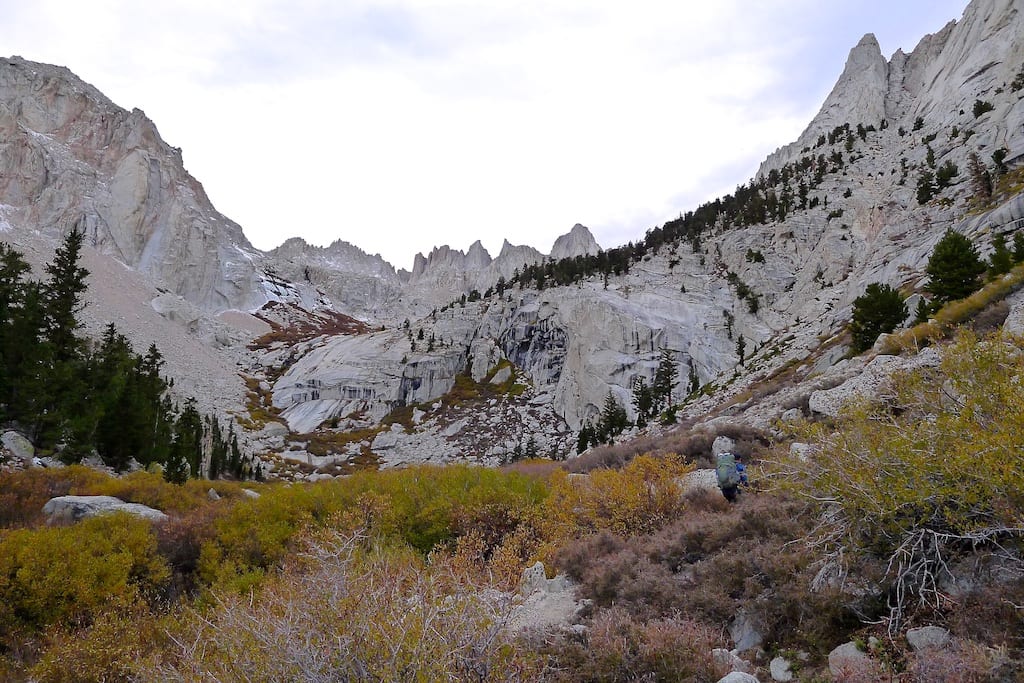 Climbing Day – Upper Boy Scout Lake to Mount Russell and Back