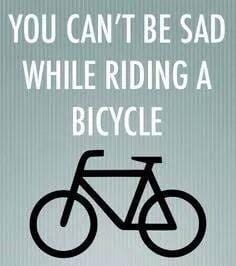 Setting: Car
Time: August 2014
Rockin' – "I think we need to buy road bikes and ride in the first annual Tehachapi Gran Fondo. It is in a month. I will sign us up when we get home."
Dan – "Well okay."
That's pretty much how it all started.
Since I never had actually been on a road bike, this was a stretch. Little did I know at that time, the enormity of HOW much there was to learn about buying, riding, and maintaining a road bike, much less the cost. How very naive I was.
Next, I spent a good amount of hours at Action Sports, an awesome sports shop in Bakersfield with VERY patient and knowledgable salesmen. Kerry Ryan, the owner and friend was selling a very trick, light, and used bike. I bought it on the spot.
In the midst of it all, Grant, my son (most of you know him as Silly Chili) graduated and moved home. Well… of course he joined our shenanigans and started riding a bike he bought from a friend in college.
A trio of sorts was born.
Next up, Dan bought a very nice rental bike when we visited Mammoth the next weekend. I just told him to buy the bike. Don't think about it.
I watched a lot of You Tube "How to ride a bike" videos, rode every evening, and consulted with some very experienced and super nice local cyclists. They all were very patient.
AND discovered the app Strava (more about this later).
The next weekend found us riding 70 miles in the Mammoth High Sierra Fall Century. It was a well-organized event with open roads, friendly people, and great food at the support stations. We were hooked.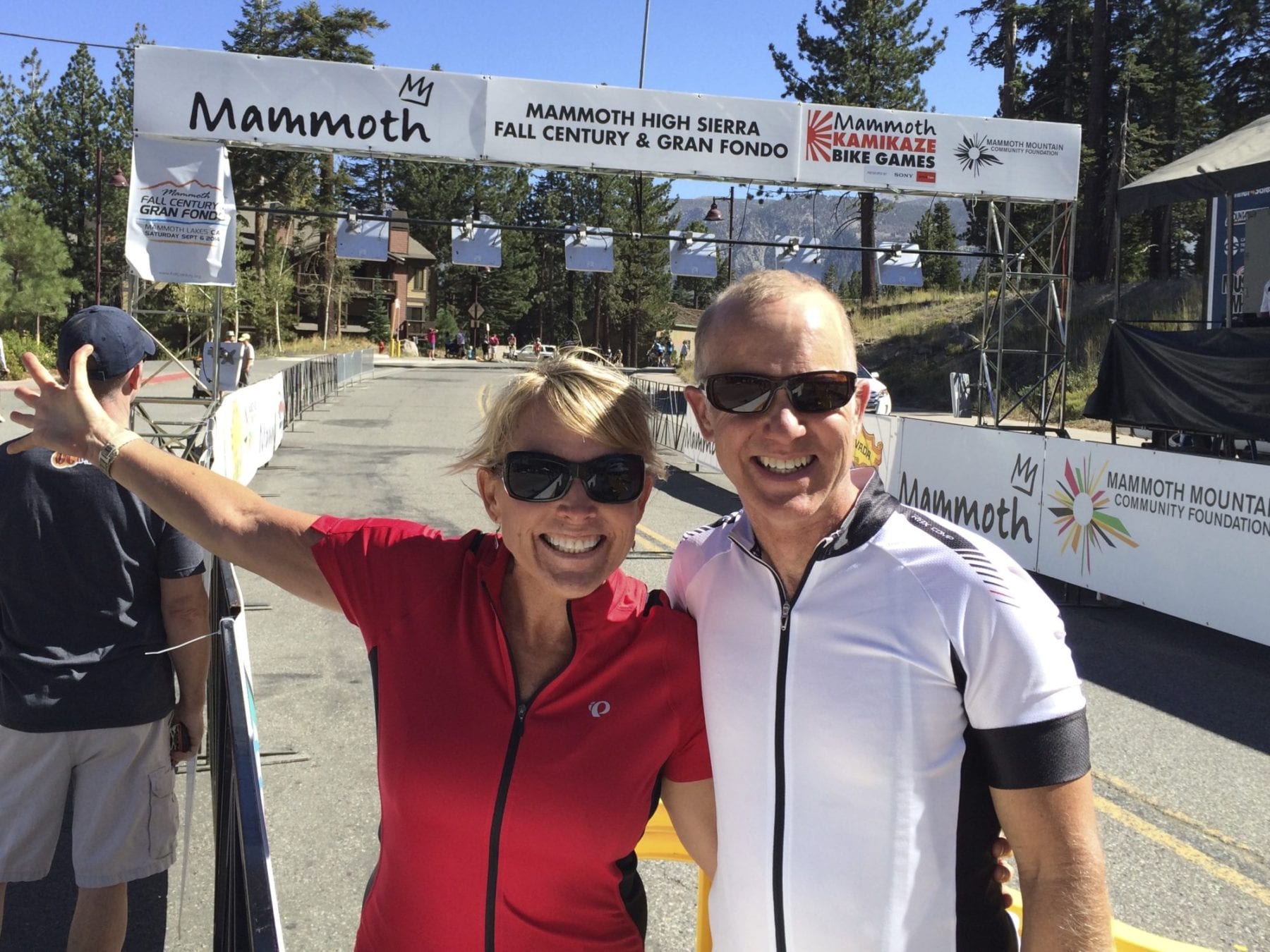 The next weekend we rode 67 miles through 5,009 vertical feet of climb and descent in our very own Tehachapi Gran Fondo. Grant decided at the last-minute to ride the full 97 miles with 7,288 vertical feet climb and descent. If you live anywhere near Tehachapi, ride a road bike, and love beautiful countryside that is a bit challenging, sign up for next year's ride. Do it. It is a winner.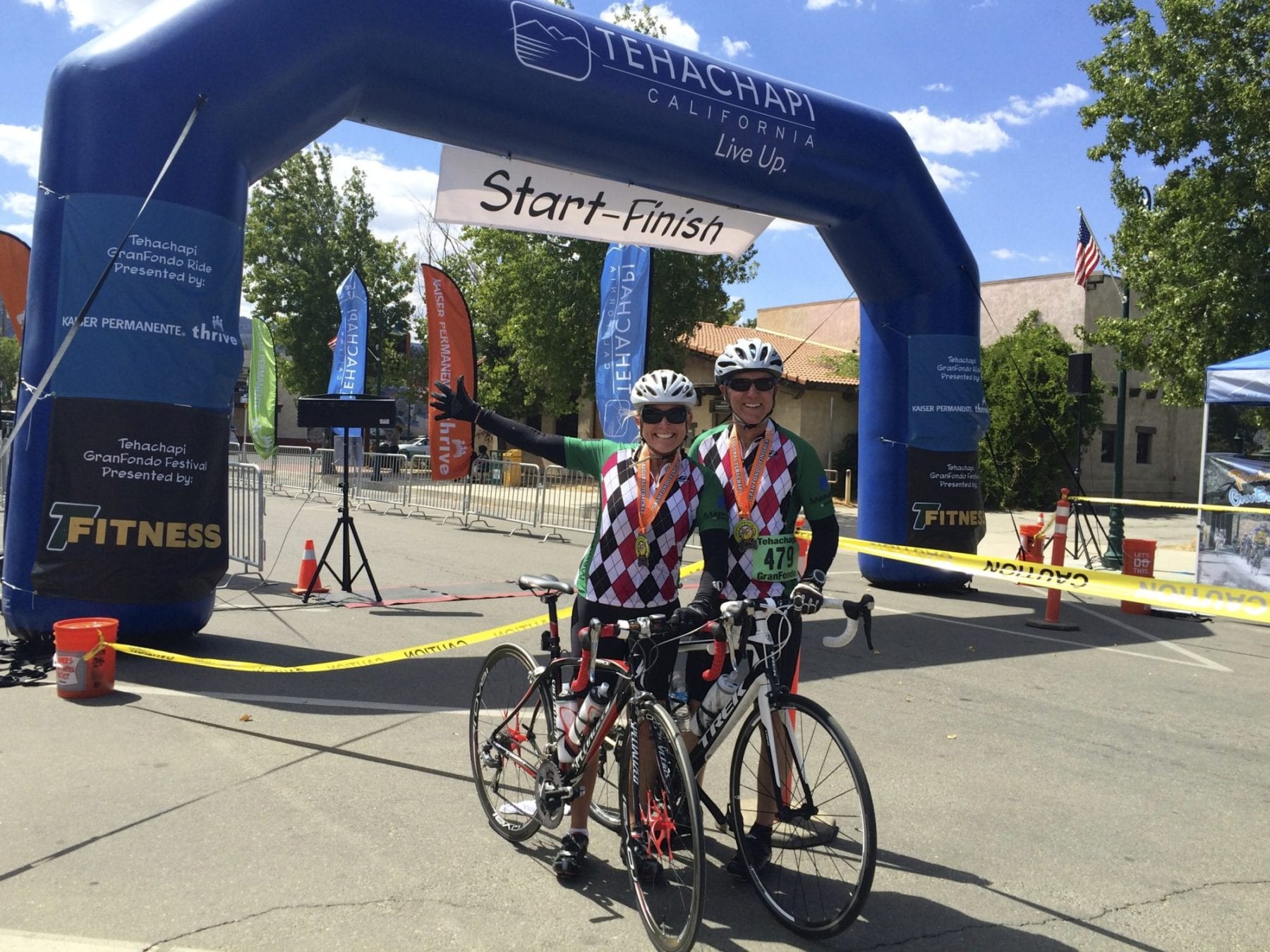 After actually finishing both these events without mishap or peril, our small team took on the granddaddy of rides the Bakersfield Kern Wheelmen Spooktacular. We trained and trained and trained on our mountain roads in Tehachapi, largely because the stats for the longer rides in this event are simply mind-boggling.
Grant took on the Hideous 100, 109 miles with 10,800 feet of climbing on some very narrow, steep, and windy road.  Dan and I took on the Horrible 100, 106 miles with 8,600 feet of climbing.
We not only survived well, but had fun and enjoyed friends and great food at the finish. Next year I so am doing the Hideous ride.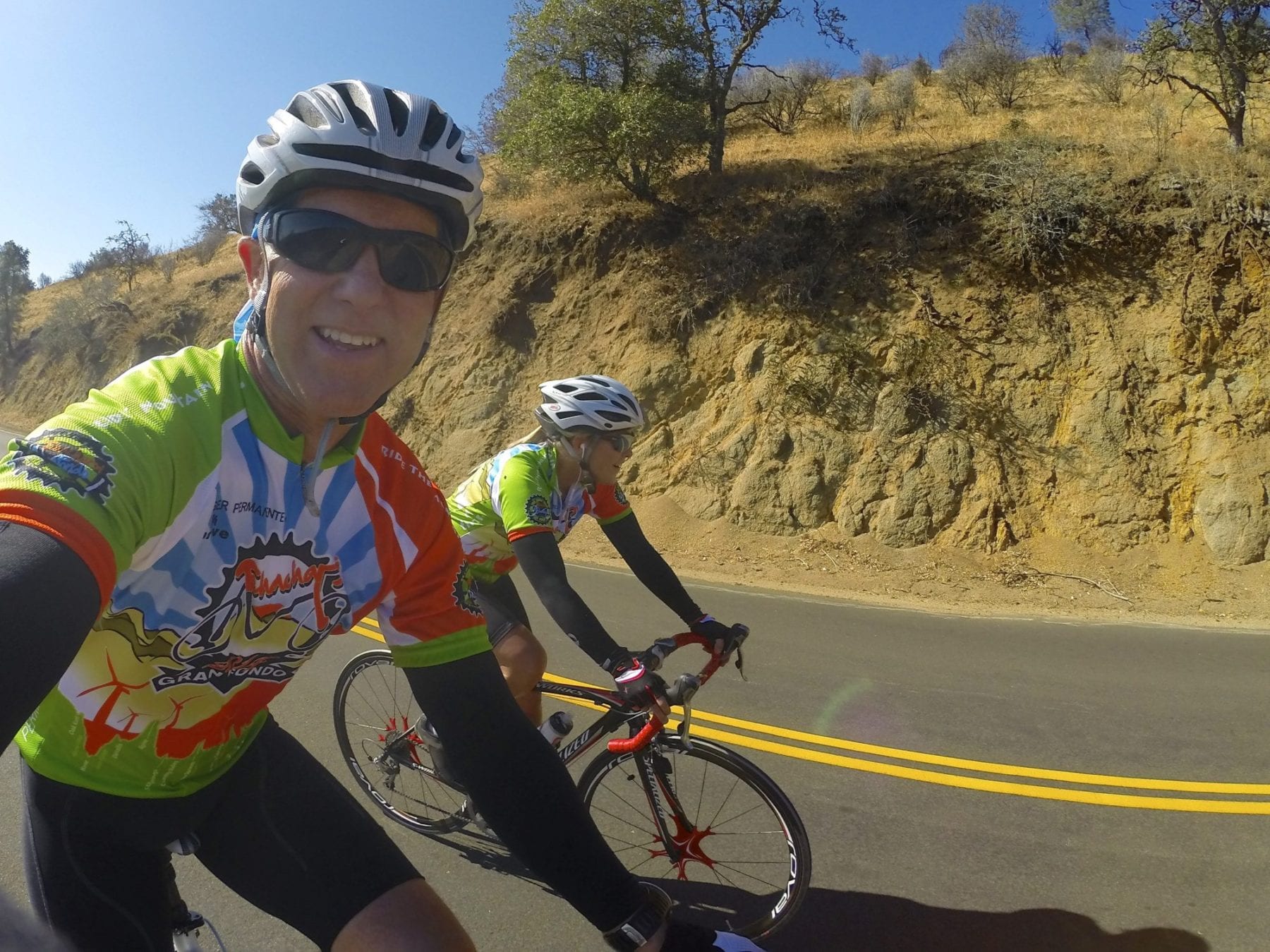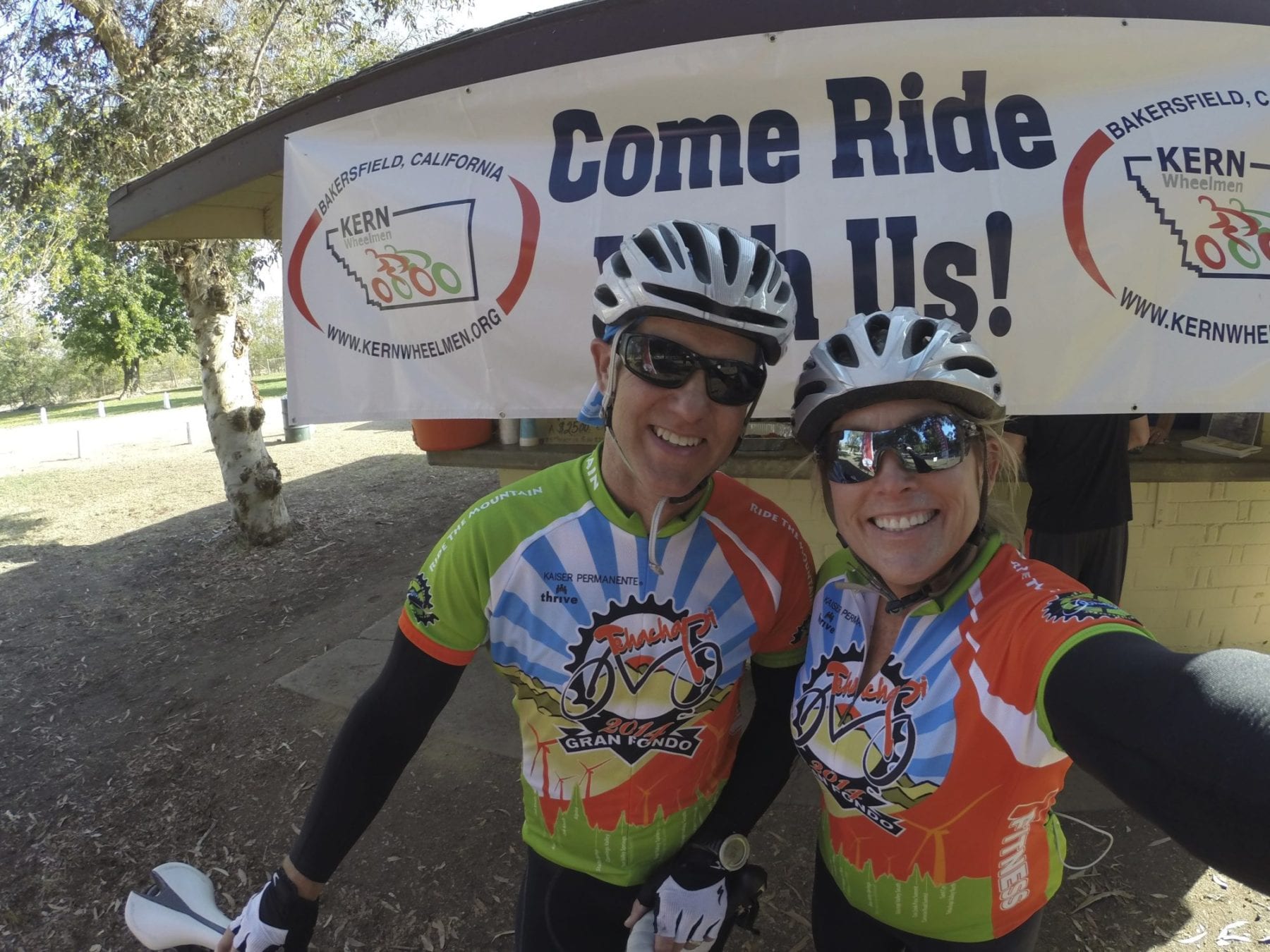 The first of November, we took a cruise  50 mile ride up and down the California Coast from Oceanside Pier through Encinitas and back in Bike the Coast. The night before the event, we stayed with hiker friends, Jack and Barb (aka Tequila Kid and Boo Boo). Both were part of the famous snowy PCT Class of 2011. We enjoyed great food, laughter, stories (trail of course), and sharing of our lives.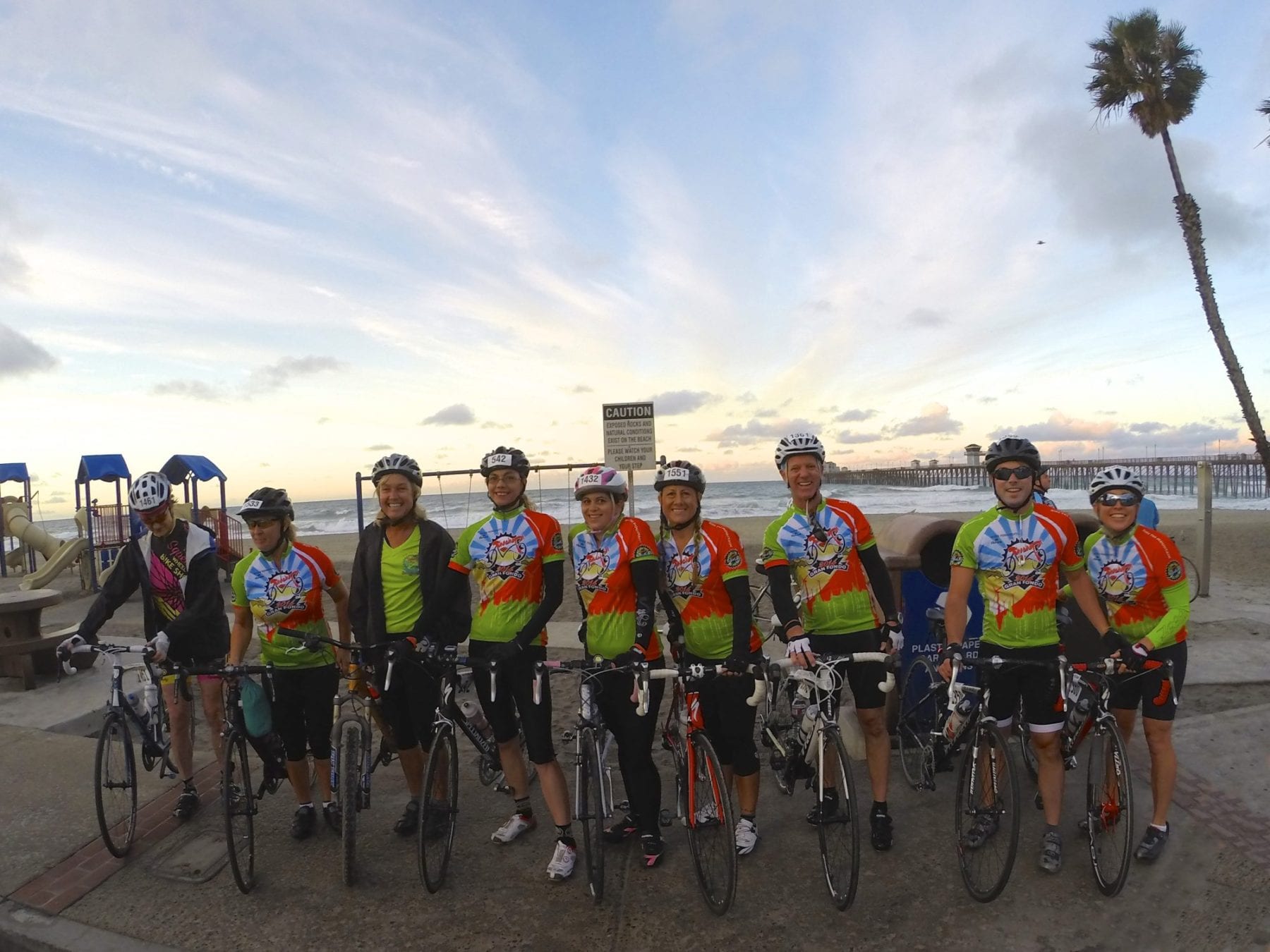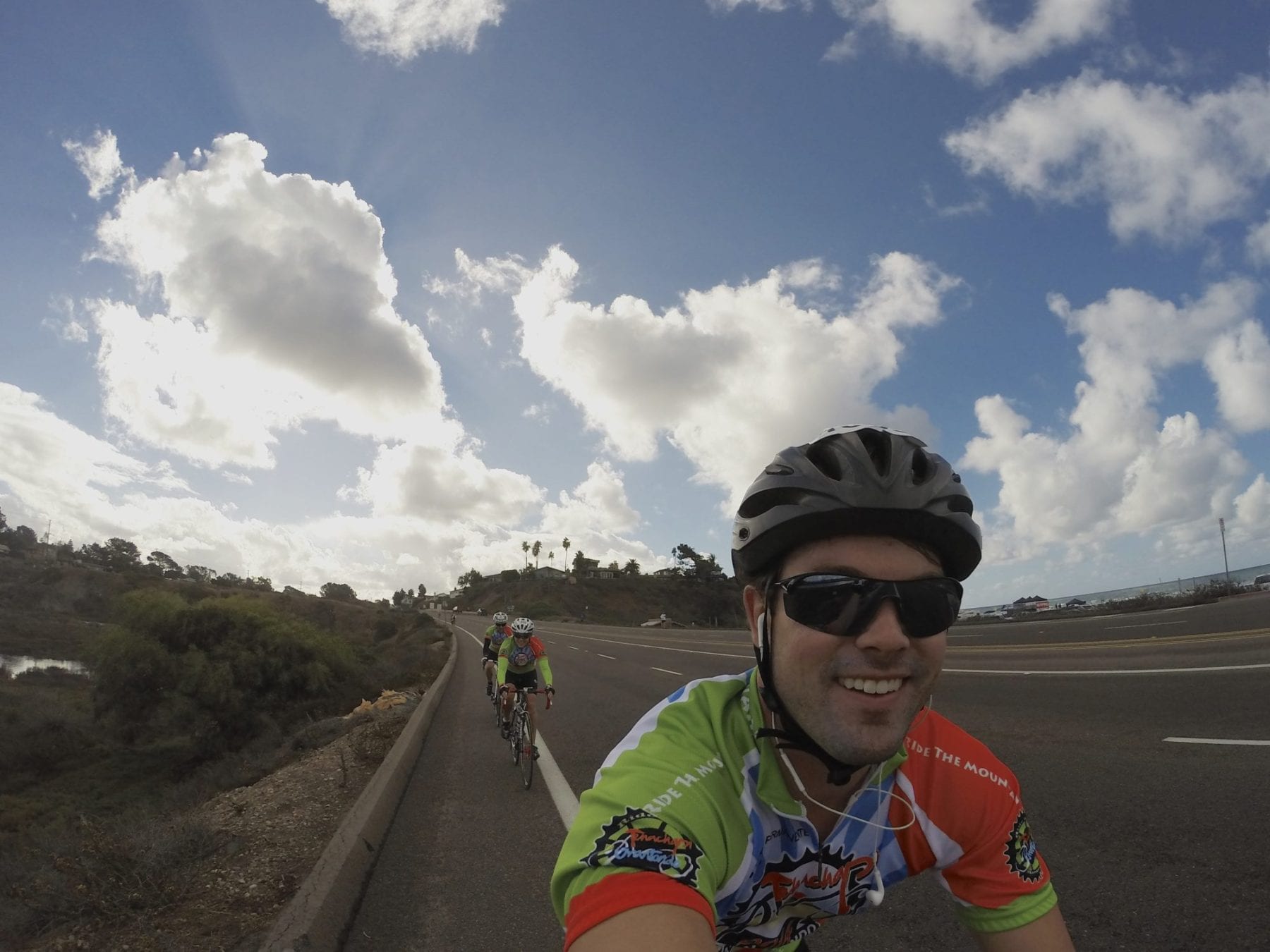 In 3 months time,  I managed to ride 787 miles with 61,000 feet of climbing elevation. Stats were recorded using my iPhone app Strava.
*Note: the guys beat me by just a couple hundred miles and a tad bit of elevation gain. 🙂
Now there's more to share..but that will be for another upcoming post.