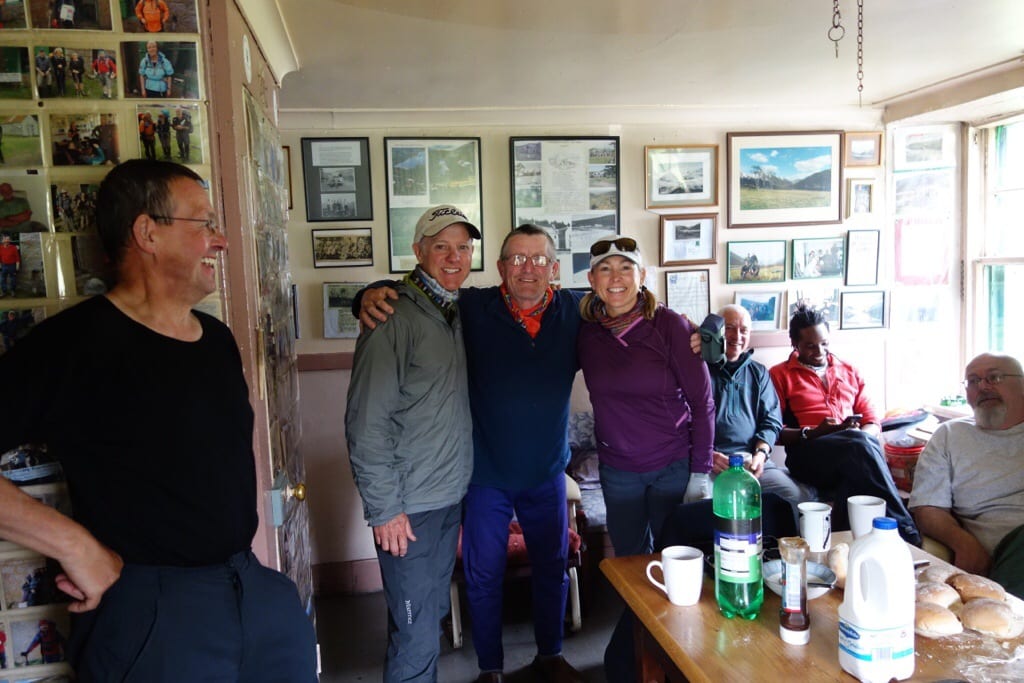 "England! Thy beauties are tame and domestic
To one who has roved o'er the mountains afar;
Oh for the crags that are wild and majestic!
The steep frowning glories of dark Lochnagar"

-Lord Byron
May 18, 2014
Braemar to Glen Muick
Cairngorm National Park
After a fellow challenger's advise while we were in the Fife Arms, we decided to alter our morning route and pass by the Callater Lodge. Boy are we glad we did. We were greeted with big smiles, laughter, hot tea, and Scotland's famous Bacon Butties (ham sandwich). What a group of fantastic trail angels! Thank you gentlemen.
Today we climbed the Munro, Lochnagar in the wind and fog. It was a good climb, but we were unable to see the famous views because of fog.
In the afternoon we descended steeply into beautiful Glen Muick.
Rain is falling hard on our cozy, waterproof tent.
Tomorrow we are headed cross-country to climb Mount Keen.
Note: In my sleepy stupor last night, I forgot to add a few photos and info to yesterday's entry. The post is now updated.