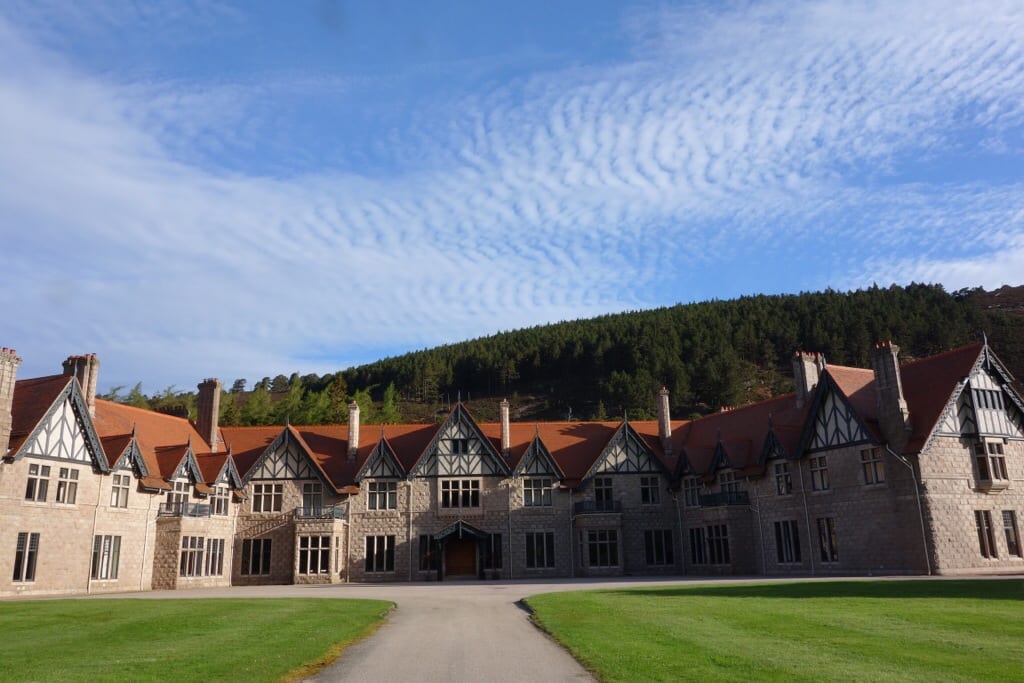 Good climbing and good company often go together; each is essential to the enjoyment of each other.
-Tom Patey
May 17, 2014
Derry Lodge to Braemar
Early morning we stopped by the famous Mar Lodge. It is huge and beautiful. Lots of challengers camped overnight on their expansive lawn. I was excited to meet John Boy, who was very helpful and offered great advise for this crossing.
After Mar Lodge we cruised into Braemar to resupply and stay at the Youth Hostel. Braemar is the main hub where challenger's routes often meet. It has been fun meeting walkers from different areas. Everyone has such a great zest for life and a positive attitude. It is so inspiring.
In Braemar we loved eating at the Old Bakery and visiting with other walkers at the Fife Inn. I even met Joe, owner of Zpacks the maker of my tent and sleeping bag. That was fun.
Five days left. I can hardly believe it! Tomorrow we are climbing Lochnagar, weather permitting. This is another area we are really looking forward to experiencing.
It is raining and I am so thankful to be in a warm bed tonight!!!