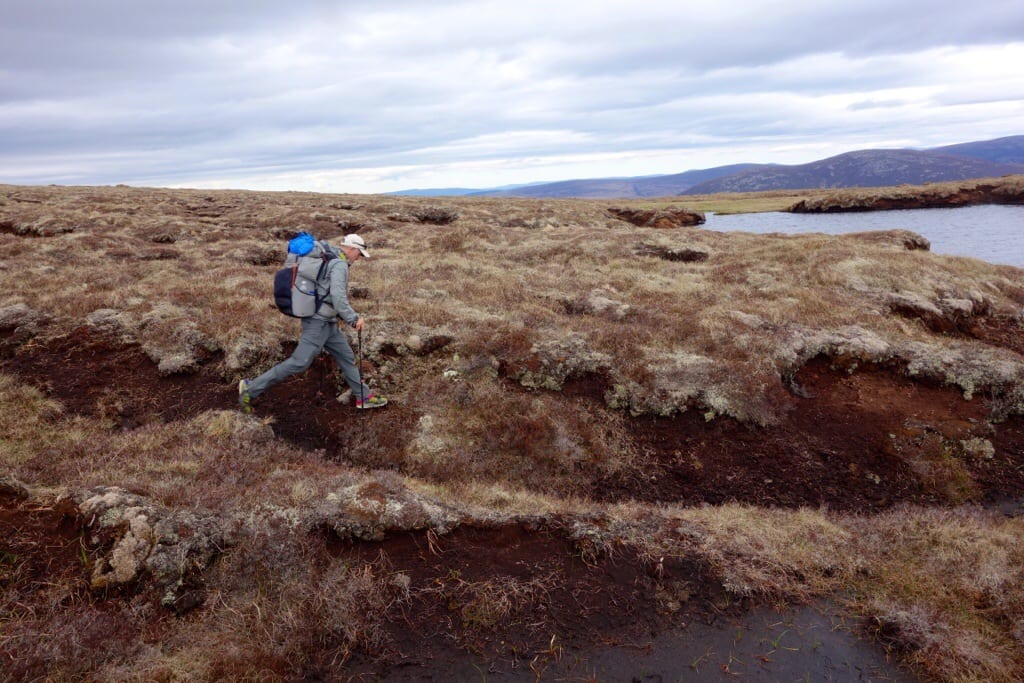 "Always LAUGH when you can. It is cheap medicine."
~Lord Byron
May 14, 2014
Glen Markie to Red Bothy
Monadhliath Mountains
Another early start to a great day. The tent was frozen this morning and it was cold last night. We scurried up Glen Markie Burn (River) quickly and was joined by Andy from England. Our route lead us up into lovely Findhorn Valley where we were able to meet other hikers.
I was a little bit nervous about our path this afternoon because it crossed over high, wet, and open land with no road or path. It is called a bog. I have always imagined I would just get sucked in by the mud or in little hidden sink holes in the grass. Dan and I ended up actually liking the challenge, but would no way want to hike anymore than a day in this uneven terrain.
Dan really has a gift of staying dry and clean. I do not. Crossing the bog, Dan faced the green mossy sponge plant. Imagine treading across big, cold, and colorful sea sponges saturated with water for miles and miles and there ya have it. The moss won.
We were surprised by the wildlife in the bog. Grouse and hares would suddenly leap up in front while walking through.
Rain began to fall just as we arrived at our destination, the red bothy. The bothy served as a backstop from the elements, as we pitched just outside.
Tomorrow we will be passing through the town of Aviemore entering the Cairngorm Mountains.
So far we have been pleased with our route. Number 1, we haven't gotten lost and number 2 it has been so diverse with dramatically new terrain each day.
I think our system of navigation has been working well. To find our way, Dan gets out the map and we use land marks along the way to locate where we estimate we are on the map. While he is doing that, I use the app View ranger on my iPhone to get an actual location. It is fun and fast.
Thanks everyone for following along.