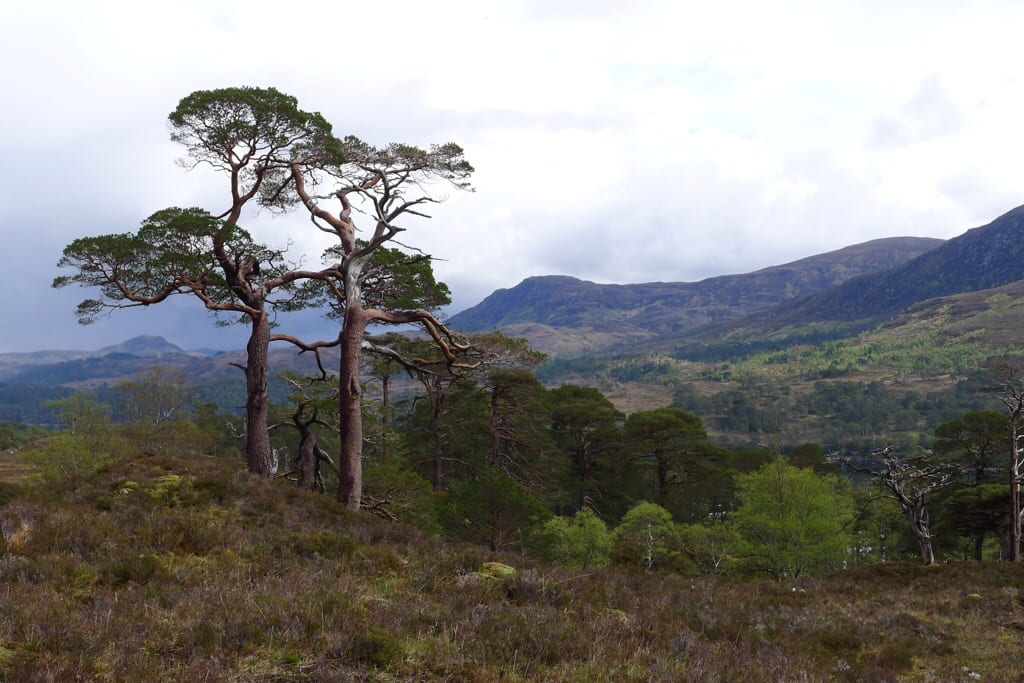 "There is pleasure in the pathless woods; There is rapture on the lonely shore; There is society, where none intrudes, by the deep sea and music in its roar: I love not man the less, but Nature more." -Lord Byron 
May 11, 2014
All Cam-ban to North of Cougie
After the big day yesterday it is an understatement to say that we slept very soundly. Both Dan and I agreed it was the best on trail sleep we had ever had. Must be the Scottish air and soft moss.
Soon after we began our day we met a fellow challenger, Tony at the Cam-ban Bothy. A bothy is a shelter that is open to take shelter from a storm or for an overnight stay. Tony is super knowledgable with a lovely smile and we enjoyed getting to know him.
This day's gentle path led us through Glen Affric that is under restoration. It is serene, expansive, and beautiful.
The gentle mix of rain and clouds made the day interesting. I love the feel of the air here. It is clean and refreshing. On the way to Cougie, a small settlement, we walked through slippery, deep mud. It was a struggle. Somehow Dan always comes out looking pristine and I look like I have rolled in the mud.
Scotland's landscape has been marred in many areas by the clear cutting of trees. It is interesting to observe their reforestation techniques, scoop out a circle of dirt, set it to the side, and plant a tree in the middle. It is crazy looking.
We are camped beside an ancient bridge while across the creek ponies are grazing. Tomorrow we are resupplying food at Fort Augustus at the south end of the famous lake, Loch Ness.