Get outside every day. Miracles are waiting everywhere.
~Regina Brett, from 45 Lesson Life Taught Me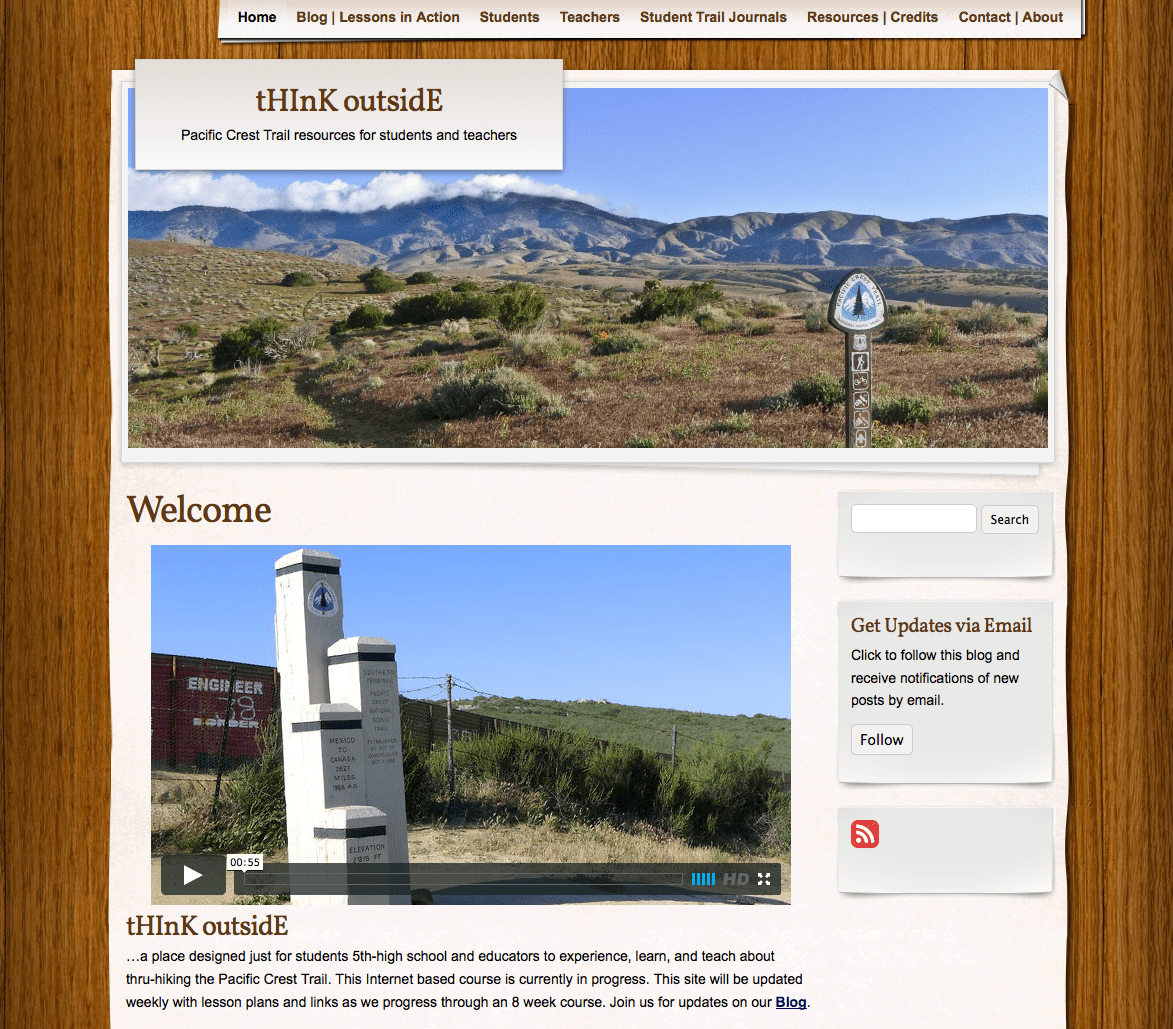 So excited to share that tomorrow starts a new tHInK outsidE class. This year I will be teaching 10, 70 minute classes to 5th and 6th graders all about the PCT, hiking, getting outside, gear, survival, food, and map reading.  Students are divided up into 2 classes of 22. This makes it very manageable to have lots of computer and group activity time. This year I am planning for the class to Skype with an upcoming triple crowner (Wired), welcome our local Search and Rescue back as guest speakers, and visit with a very famous long distance hiker (fingers crossed on this one). It is going to be GREAT!