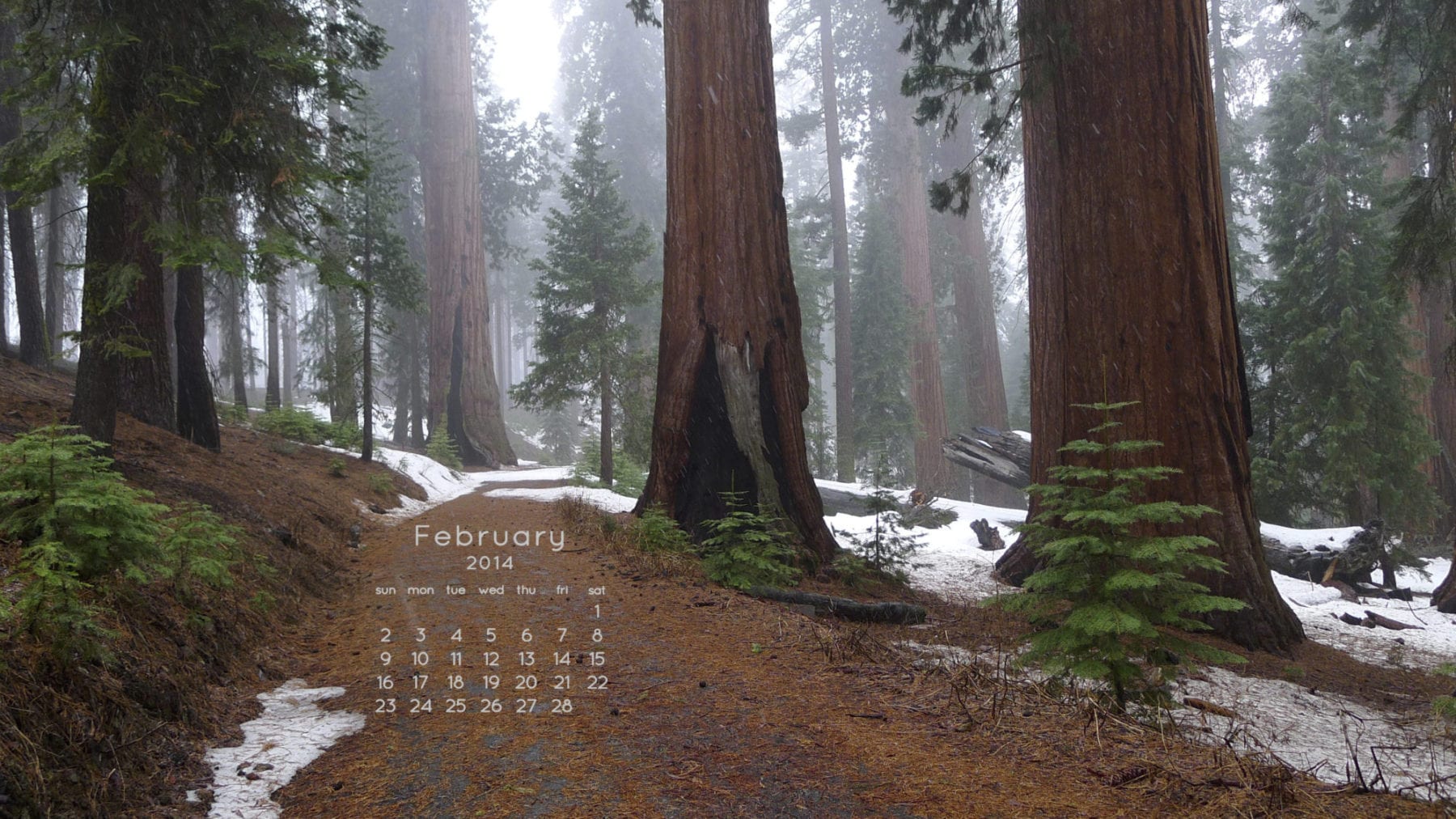 Happy February!
Free February 2014 Calendar Desktop/Smartphone Wallpaper
This month's photo was taken on a short day hike on the way down from Wawona Point in the Mariposa Grove – Yosemite National Park . The day was wet, cold and sleeting. The photo captures snow lightly falling. If you live in California you are certainly aware of our drought conditions. This photo motivates me to pray for wet weather and to diligently conserve water. In contrast, Dan and I visited this same area in 2011, a record high snow year. Pretty amazing and scary. Check it out:  Mariposa Grove and Glacier Point Cross-country Ski (Yosemite)
BTW: I love the calendar on my iPhone for quick reference. It is a convenient time saver.
I also had a few requests for the desktop photo without the added calendar:

Desktop Wallpaper Tips:
These monthly wallpapers are available in different sizes for your device of choice. Just click on a size of image you need to make it larger and download from there by right clicking, select Save as or Set as Desktop. Need help changing your wallpaper? Here are instructions for iOS, Android, OS X, Windows 7 and Windows 8.
A tip: Choose an image larger than your screen size, and set the position to "center" or "fill screen" (not "stretch").