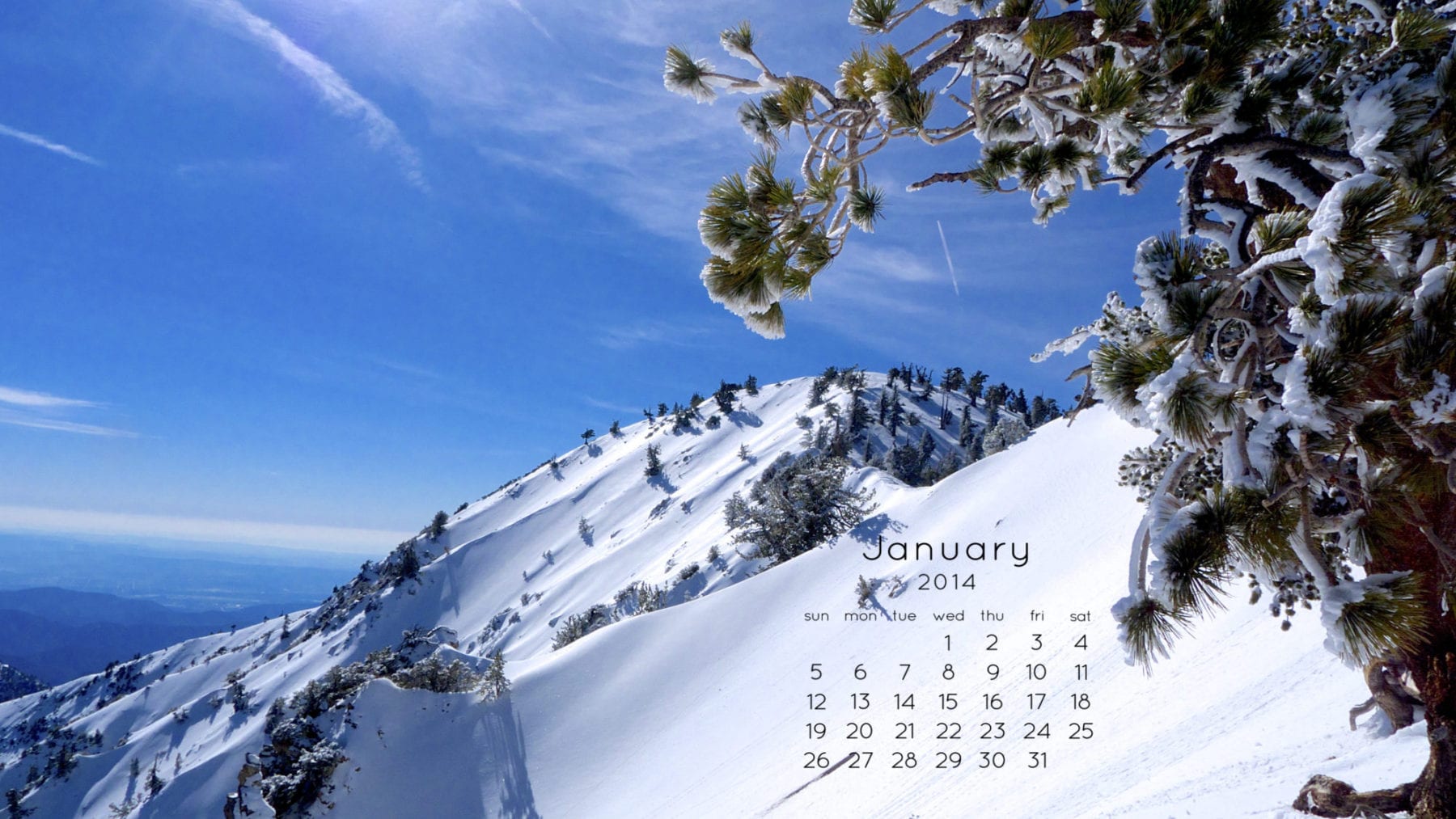 HAPPY NEW YEAR ALL!
To start off the celebration of a New Year, I am offering a January calendar to download to your computer or mobile device. I find that just looking at beautiful scenery every day whether on a computer or outdoors promotes mental health and gives that gentle reminder to get out enjoy life.
Each month this year I will be posting a new calendar to download. Enjoy and feel free to share!
Rockin'


2014 Desktop Wallpaper
These monthly wallpapers are available in different sizes for your device of choice. Just click on a size of image below to make it larger and download from there by right clicking, select Save as or Set as Desktop. Need help changing your wallpaper? Here are instructions for iOS, Android, OS X, Windows 7 and Windows 8.
A tip: Choose an image larger than your screen size, and set the position to "center" or "fill screen" (not "stretch").
January 2014
This months photo was taken last winter looking from the summit ridge to Mt. Baden-Powell in Angeles National Forest. It was an icy, cold and clear day. You can read about it HERE.