It is back…my 4th annual CD calendar. During the holidays I have more fun making and giving these beautiful little inspirations. The photos on the calendar are from my 2013 outdoor adventures and fit into a CD jewel case (January's calendar is from Mt. Baden-Powell snowshoe). I love having this quick date and month reference on my desk. It is mighty handy.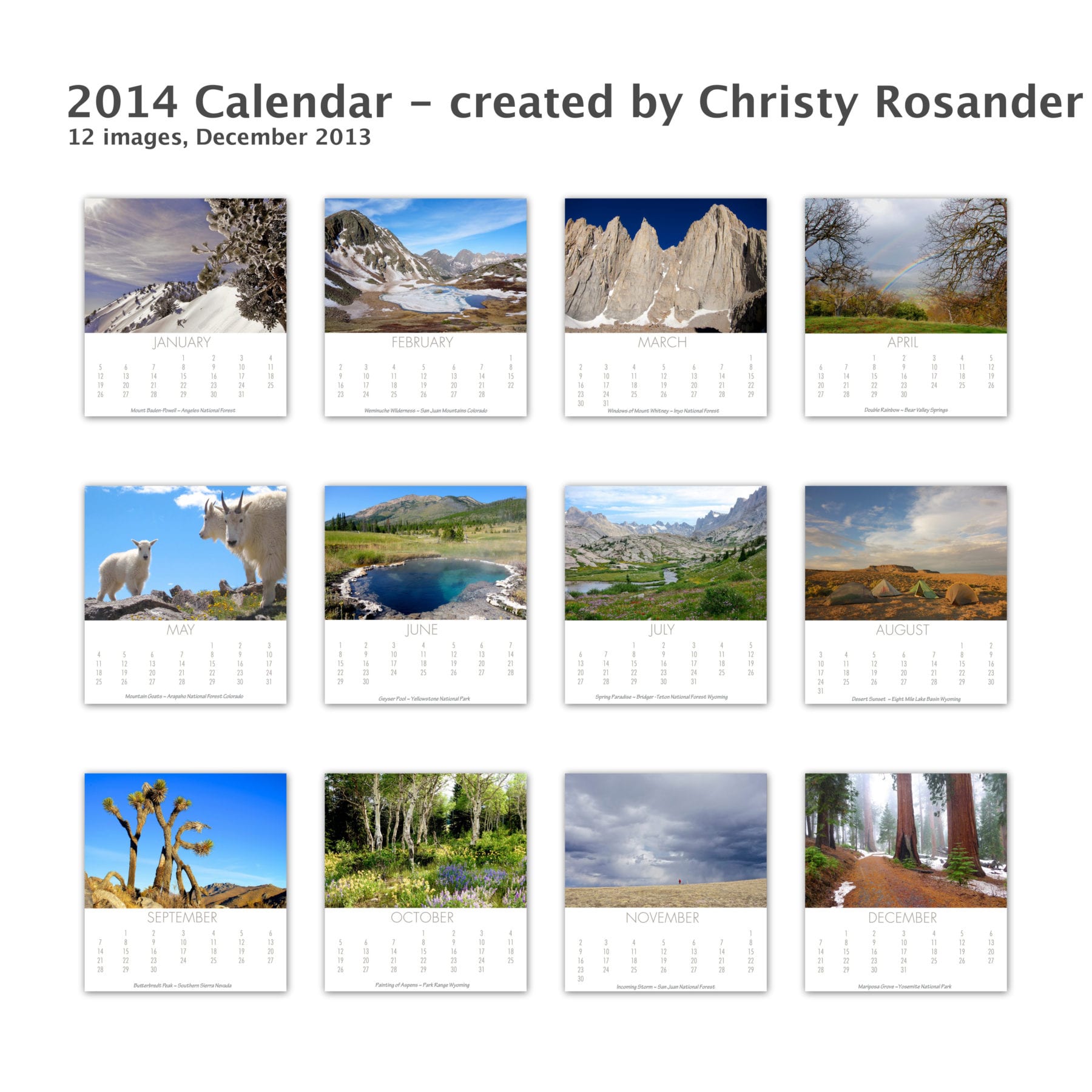 For the second year in a row as a huge thank you to my top commenters on this blog, I would like to send you a copy of my 2014 CD Calendar. Commenting takes a lot of thought, time, and sometimes wrangling with a computer or mobile device to share your words in that little comment box. Thank you! I will contact you lucky folks soon by email for your mailing addresses.
Check out 2011, 2012, and 2013 calendars.
But wait there is more. Tomorrow I will be sharing my first Freebie download on this site. So stay tuned. 🙂